Justin Diggle. justin.diggle(at)utah.edu
BA(Hons). Bristol Polytechnic. UK. 1989. MFA. Southern Illinois University-Carbondale. USA. 1997.
www.justindiggle.com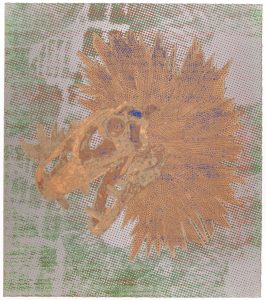 My work has been selected for the following exhibitions: 4th Annual Art Biennial of Szeklerland. Romania (2016), 31st Annual International Exhibition. Texas, USA (2016), Splitgraphic 7-International Graphic Art Biennial. Croatia (2015), Pacific Rim International Print Exhibition. New Zealand (2015), 18th Internation Biennale of Graphic Art. Bulgaria (2015), Biennale Internationale d'Estampe Contemporaine de Trois Rivieres. Canada (2015), 2nd International Printmaking Triennial. Serbia (2014), Stand Out Prints International Exhibition. MN, USA (2014), 1 st Novosibirsk International Triennial of Contemporary Graphic Art. Russia (2012), 6 th International Biennial of Douro (Invited). Portugal (2012), 3rd Bangkok Triennale International Print and Drawing Exhibition. Thailand (2012), 32 nd National Print Exhibition. Artlink Gallery. IN, USA (2012), 3rd Qijiang International Print Festival. China (2011), and the Guanlan International Print Biennial. China (2011).

Artist Statement.
In our increasingly technological society it is becoming common to be spied upon or to perhaps spy on others. Just walking down the street can mean that you have been filmed several times, either from street cameras or ATM machines etc.
It is through travelling that I have also become more aware of the information that is collected. To enter the United States my biometric details are recorded. Certainly this information is collected for good reason but it has made me question the range and diversity of surveillance that exists today.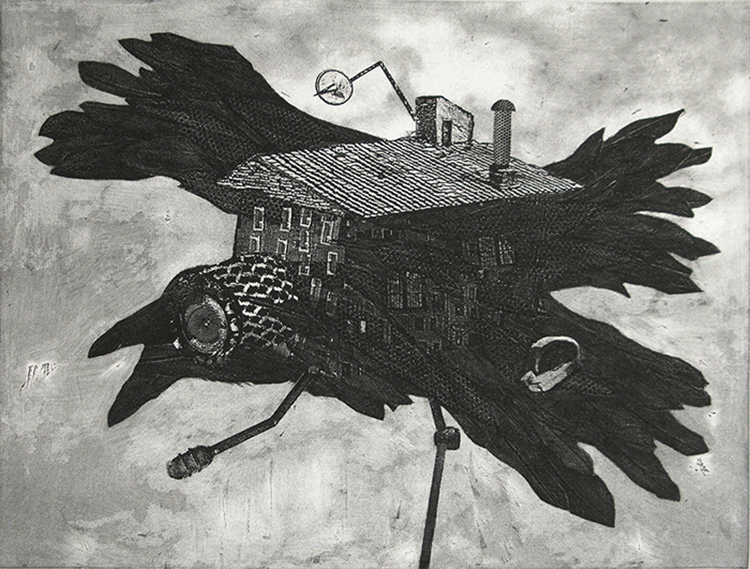 Apart from governmental or institutional surveillance there is also a growth in the use of these technologies by private individuals. This is partly due to cost; almost all mobile phones for instance have some kind of basic camera and many are also sound and video recording devices. Only a few years ago almost no one carried a camera as they went about their daily routine, now it is commonplace. Almost any event, public or private, can and has been recorded by these phones.
The use of bird imagery in my prints acts as a metaphor for surveillance. This adds an expressive character so that the viewer will not just see a sterile representation of equipment, but will be reminded that it is controlled and programmed by individuals.