Studio Art Majors / BFA Art Teaching Majors
The course of study in studio art is designed as professional education for those who wish to become practicing artists and/or educators.  It also prepares students for advanced training at the graduate level.  Students working towards a BFA in art or a BFA in art teaching will elect to enter one of the emphasis areas for specialization at the completion of First-Year Studio:
The curriculum is made up of the First Year Studio Program and a series of studio art and art history courses that fit with University required courses. Students should schedule an appointment with the department's Academic Advisor to review required courses for their desired emphasis area.  To schedule an appointment, follow the link on the bottom of this page.
The credit hour requirement of art and art history courses varies from emphasis to emphasis, so it is recommended to review the course requirements for the different studio areas.  All coursework must be passed with a C- or better to apply for the BFA degree for graduation in art or art teaching.  Art majors may repeat some 3000- and 4000- level classes for credit towards a degree and University semester-hour requirements.
Students are encouraged to read their email through the University's UMail program during their career at the University of Utah or to redirect their UMail to their favorite email address.  The Department of Art & Art History will use the listserv to notify students of scholarship opportunities, portfolio reviews, student exhibitions, visiting artists, and other department events.
All students pursuing a BFA in Art are required to take the First Year Studio Foundations during their initial year of studies.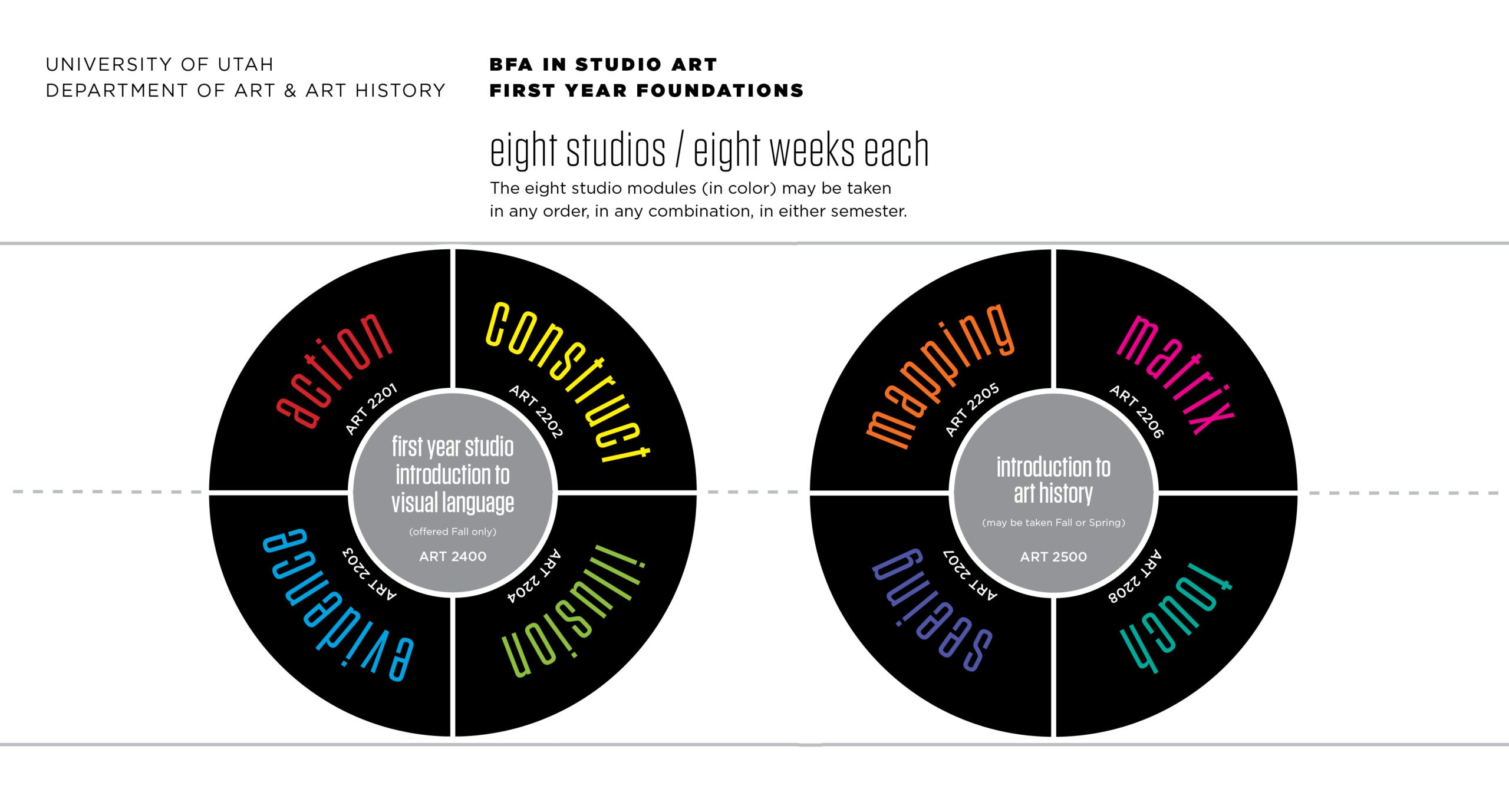 Curriculum Exemptions
If you have exceptions to the standard curriculum you would like to make, you must fill out this application, justify your course exceptions (include syllabi, descriptions, etc.), and speak with the area head for your studio art emphasis area. If the emphasis area head signs off on your exception, please bring the completed form to the Department of Art & Art History office in ART 161 to be processed.
STILL HAVE QUESTIONS?
Make an appointment with an academic advisor today!