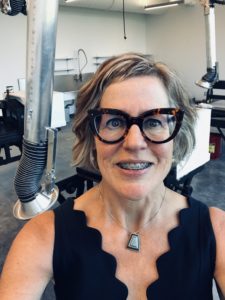 Jill Annie Margaret received her M.F.A. in Visual Art from California State University Long Beach in 2005 and B.F.A. with distinction from Sonoma State University. She holds a B.S. in Communications from Clarion University. The recipient of the E.C. Boyle Arts in Paris Scholarship, Jill studied in Paris and at the Academia di Belli Arti in Florence, Italy in 2000-2001. She has presented solo exhibitions and lectures in Japan, Argentina, Italy, Estonia, U.K. and many other locations nationally and internationally.  Her work manifests in various media with printmaking ever present. From alter ego musical performances, shadow puppetry to uniformed public protests, printmaking or the idea of the print serves as a common thread in her work.
Jill has directed the Printmaking program at Boise State University since 2005. She is a Professor of Art and Associate Chair of the Department Art, Design and Visual Studies. She presently serves as Liaison and Department Project Manager, overseeing and coordinating the move into Boise State's new 90,000 square foot Center for the Visual Arts, which opened in August 2019. She and her students hosted the Inaugural RMPA symposium in 2011 and Watershed, RMPA's third symposium in 2016.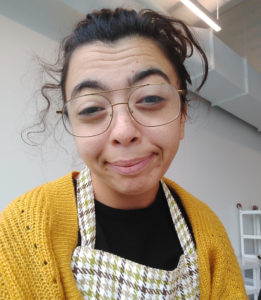 Ameerah Bader focuses on illustration through printmaking, writing, and sequential art. Her work explores the subtleties of everyday living, shy humor, and Palestinian identity. Ameerah utilizes printmaking due to its accessibility and tactile components. She often pairs printmaking with poetry and comics. She was selected as the Leftovers VIII Artist in Residence by Wingtip Press in 2018. She is set to graduate with a BFA in both printmaking and illustration this upcoming December. She is very excited.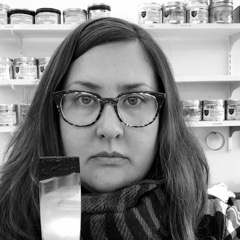 Judith Baumann currently lives in Pendleton, Oregon where she is the Master Printer for Crow's Shadow Institute of the Arts, a non-profit fine art print publisher located on the Confederated Tribes of Umatilla Indian Reservation. Judith received her MFA in Printmaking from Virginia Commonwealth University and her BFA from Alfred University NYSCC School of Art and Design. In 2015, she completed Tamarind Institute's Professional Printer Training Program.
She has taught printmaking and drawing at several institutions, most notably The Evergreen State College from 2005-2014 and Northern Arizona University from 2015-2017. She has lead numerous workshops all over the country, including The Sitka Center for Art and Ecology in Oregon, Washington State University in Vancouver, The University of Alabama in Huntsville, and Murray State University in Murray, Kentucky. She is the 2005 recipient of Virginia Museum of Fine Art Professional Fellowship Award in Printmaking. Her work has been shown nationally in group, juried, and solo exhibitions and is help in several public special collections across the country.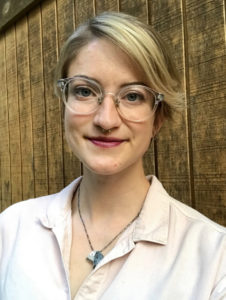 Mary Claire Becker uses printmaking, sculpture, and video animation to explore the fetishization of landscape as "other" in industrialized cultures, particularly in the United States. Her artworks rearrange and re-contextualize human-made depictions of Nature. She holds a BFA from UNC Asheville, an MA and MFA from the University of Iowa, and a Graduate Certificate of Book Arts from the UI Center for the Book. She has shown nationally at galleries including the New York Center for Book Arts, Blue Spiral 1 in Asheville, NC, and Manifest Gallery in Cincinnati, OH. Her most recent solo exhibition was sponsored by The Stanley Museum of Art in Iowa City, and in 2018 she was awarded the Curator's Choice Award in Mid America Print Council's Juried Exhibition. She is currently the 2019 Stephen L. Barstow Artist in Residence at Central Michigan University.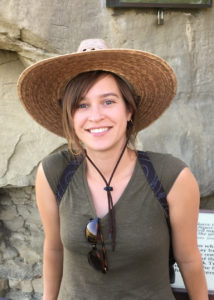 Christa Carleton resides in Missoula, Montana. She has her BFA and MFA in Printmaking and has been creating prints for over a decade. Christa works regularly in screenprint and woodcut, but letterpress is where her loyalties lie. The accumulation of antique type and rusty refurbishing projects are quickly piling up in her garage. While being a printmaker is a huge part of her identity it isn't her only love. Christa enjoys cooking vegetarian dishes, fly fishing, gardening, hiking, listening to podcasts, knitting,and pursuing the perfect cocktail.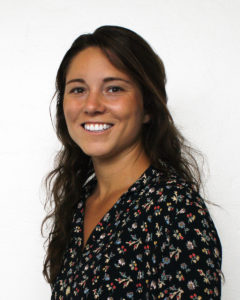 Originally from Rockford, Illinois, Erin DiGiovanni earned her BA in Visual Arts from Northern Illinois University in 2016. Currently, she is pursuing her MFA (Spring 2020) at the University of Arizona. This past July, DiGiovanni was selected to participate in OPEN Air, MT, a place-based Artist-in-Residence program partnered with Western Montana Creative Initiatives. During which, she experienced the Selway-Bitterroot Wilderness through a two-week stay at Sheerer Guard Station, a remote United States Forest Service cabin located 16 trail miles from U.S. Route 12.
Stefanie Dykes is a co-founder of Saltgrass Printmakers. Founded in 2003, Saltgrass Printmakers is a non-profit printmaking studio located in Salt Lake City, Utah. Stefanie has taught at the University of Utah and Westminster College. She has been a resident artist at Banff Art Centre, Anderson Ranch Art Center, PLAYA, Carrizozo Colony & Surel's Place.
Dykes has exhibited nationally: McNeese National Works on Paper; IPCNY; Ink&Clay; Harnett Biennial of American Prints; and internationally, Biennial of Douro, Portugal, DA3 at University of Central Lancashire and The Harris Museum, UK, International Print Biennale, Newcastle, UK, and IMPACT9-China, IMPACT8-Scotland and IMPACT6-UK.A.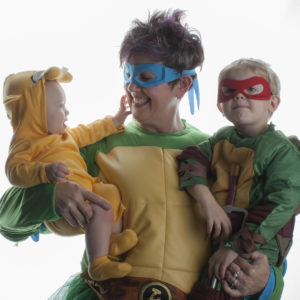 Candace Nicol Garlock is an artist and educator teaching at Truckee Meadows Community College, Reno, Nevada. She is a board member and co-founder of Rocky Mountain Print Alliance. Candace's work has been exhibited both nationally and internationally and occupies such prestigious permanent collections as the Boise Art Museum, Corcoran College of Art and Design, Rutgers Center for Innovative Print and Paper at Rutgers University, Southern Graphics Council Archives, The Kinsey Institute, National Taiwan Museum of Fine Arts, and Painting and Sculpture Museum Association, Istanbul, Turkey.  She has been awarded the distinguished Nevada Arts Council Artist Fellowship in 2009 and the 2017 Nevada Regent's Creative Activities award.  She also has been awarded an honorable mention in Printmaking Today, a review of fine art printmaking at the Dedalo Center for Contemporary Art, and the Castle of Castiglione Museum, Abruzzo, Italy.  Nicol's work can also be seen in 100 Artists of the Male Figure by E.Gibbons.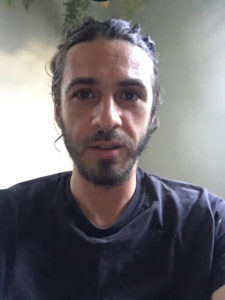 Crane Giamo is an Assistant Librarian (Lecturer) and the Book Arts Program Studio Manager and the lead printer for the Red Butte Press. He is the co-founder of Delete Press and By Voices. Crane's own artists' books can be located under the imprint Pocalypstic Editions. He holds an MFA in Book Arts from the University of Alabama, an MFA in Creative Writing from Colorado State University, and an MA in Poetics from the University at Buffalo.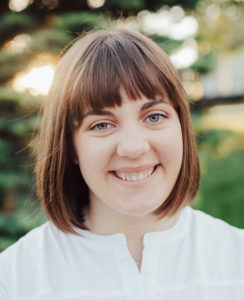 My name is Katie Redd Hansen. I am a senior student at the University of Utah in Printmaking. In my spare time, I enjoy being outdoors, hanging out with my friends, going to the farmers market, and going on adventures. I am excited to be helping with this conference. Thank you for coming, and I'm excited to meet all of you!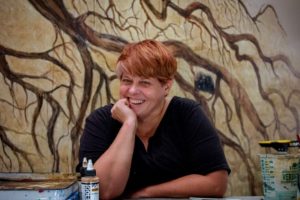 Anne M. Hoff is a professor of Printmaking and Drawing at the College of Southern Nevada, Las Vegas, NV.  Her work is in university, museum, and corporate collections across the United States.  She exhibits her work widely in local and international portfolios, invitational, and educational conferences and workshops.  Her stone lithography studio is part of the B.E.S.T. Arts 4 U Studio,  in Las Vegas, Nevada.    website: www.annehoff.com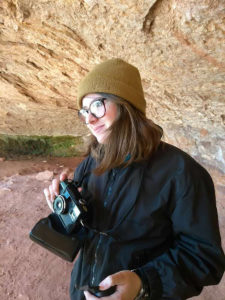 Tai Huesgen is an undergraduate at the University of Arizona studying Studio Art. She has been involved in political activism on campus and was the secretary for the U of A chapter of Planned Parenthood Generation Action. Tai is an active member of the Tucson printmaking community, as seen through her leadership and involvement with the Wildcat Print Association.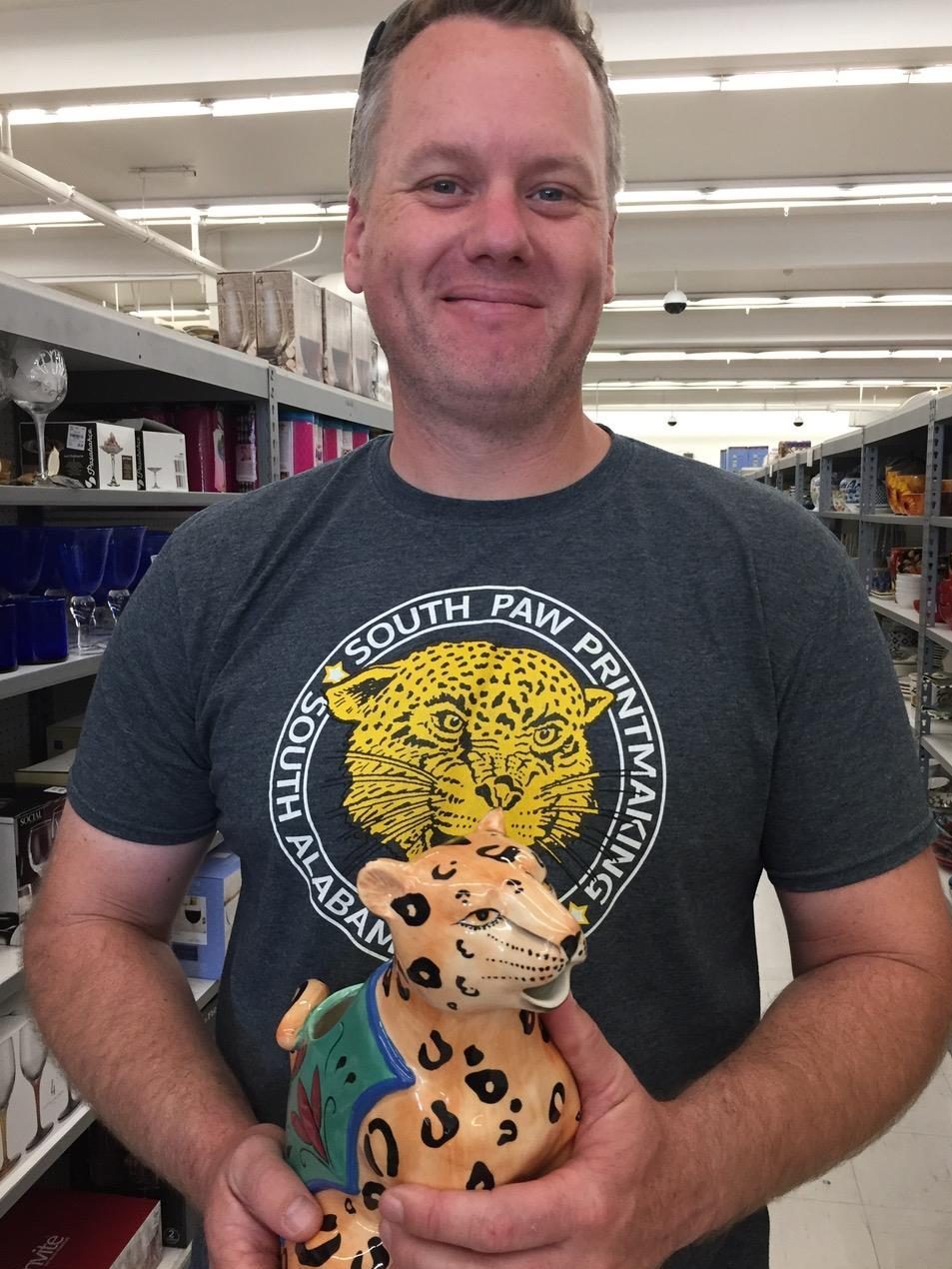 Born and raised in Fresno California, Matthew Hopson-Walker grew up reading comic books and dystopian science fiction novels. During a formative age he was exposed to movies such as Mad Max, Total Recall, Escape From New York, Blade Runner, and The Omega Man and many themes with in them show up in his work. After working as a janitor for several years he matriculated to the Kansas City Art Institute and received his BFA in Printmaking in 1998. After graduating he and a friend opened their own gallery and screen printing business. To support himself and his heavy metal bass playing "career" he worked as a print technician at his alma mater, did construction, bounced and bussed at various bars, delivered mail and cashiered at liquor stores. These jobs influenced his general misanthropic outlook on humanity and the images he made as an artist.
In 2002 he completed his MA followed by his MFA in 2003 both from the University of Iowa. In 2006 he was recipient of the prestigious James D. Phelan Award in Printmaking given by the San Francisco Foundation and administered by the KALA Institute. Matt has been included in 222 juried or group exhibitions and 14 solo shows since 2006. His work is in the collections of the Franklin Furnace Artist Book Collection at the Museum Of Modern Art in New York, the University of North Dakota Art Collections in Grand Forks North Dakota, the Amity Art Foundation in Woodbridge Connecticut, the Stonehouse Residency for the Contemporary Arts in Miramonte California, the Drawing and Print Collection at The University of Iowa Museum Of Art, and the Tama Art University Museum in Tokyo Japan.
Matthew Hopson-Walker is assistant professor in printmaking at Fresno State University. He has twice been an instructor at the nationally renowned Frogman's Print and Paper Summer Workshop, first in Vermillion South Dakota and then Omaha Nebraska in the summer of 2017. He has been invited to be an artist in residence at the Guanlan Printmaking Base in China during the summer of 2019. Matt has been a visiting artist and lecturer at Colorado Mesa University, Heron School of Art and Design, University of Texas Permian Basin, Northern Illinois University, Murray State University, Emporia State University, University of Alabama, University of South Indiana, Youngstown State University, Muhlenberg College, Kutztown University, Westminster College, South East Missouri State University, Oregon State University, University of North Carolina-Pembroke, Arizona State University, Middle Tennessee State University, and California State University-Chico. Giving demonstrations involving his knowledge of screen printing, lithography, intaglio, and prints that combine more then one technique.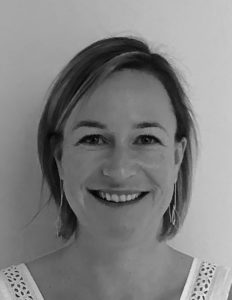 Eileen Macdonald was born and raised in the highlands of Scotland; she earned her BA honors in Fine Art Printmaking from Duncan of Jordanstone College of Art, Dundee University, Scotland in 1997. She began teaching printmaking in England before she relocated to the US to pursue an MFA at Southern Illinois University, Carbondale. She is a printmaking professor at CSU Chico and has served on the Turner Print Museum board of directors since 2002. Macdonald has participated in exhibitions throughout the U.S., as well as the U.K., Canada, Japan, South Africa, Portugal, Korea, and Finland. She has been the recipient of residencies in the UK, Italy, Finland and Senegal.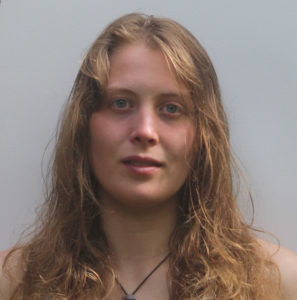 Madeline Mackay is a Scottish visual artist based in Calgary, Canada, where she is an instructor in printmaking at Alberta University of the Arts. She recently completed an MFA in Printmaking at the University of Alberta, Canada, and received her BA (hons) from Duncan of Jordanstone College of Art and Design, Dundee, in 2012. She has exhibited in juried, group and solo exhibitions in the UK and Canada and has received awards from institutions including the University of Alberta, the Royal Scottish Academy and the Royal Society of Painter-Printmakers. Her work is held in collections including Cork Printmakers, the UBCO Teaching Collection, University of Alberta Art Collections, SGCI Archives and the Royal Scottish Academy.
Under the imprint Renegade Cascade Editions, she creates unique print media editions of her own work and fine art print collaborations. She specializes in lithography, letterpress and digital integration in print. However, she enjoys combining ink with paper in any socially conscious capacity.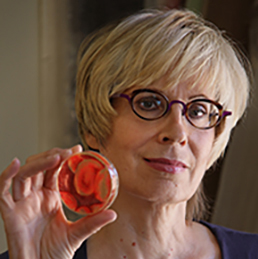 E.M. Forster wrote, "only connect," a quotation that Kathryn Maxwell takes to heart in her artwork exploring the many forms of human connections to each other and the universe. Images from nature and the iconography of science and spirituality combine in mixed media works, prints, and installations that have been exhibited nationally and internationally at venues such as the China Academy of Art, Hangzhou; Dundee (Scotland) Contemporary Arts; Detroit Institute of Arts; and Denver Art Museum. An avid traveler who has been profoundly influenced by her journeys, Maxwell seeks opportunities to travel and has been awarded artist residencies in China, Belgium, Greece, Scotland, and the U.S.
Originally from Illinois, Maxwell resides in Tempe, Arizona where she is the Associate Dean for Students in the Arizona State University Herberger Institute for Design and Arts and Professor in the School of Art.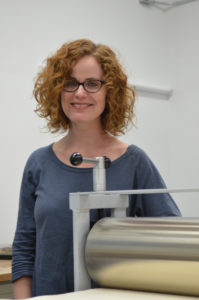 Janet Marcavage is Professor of Printmaking and Chair of the Department of Art and Art History at The University of Puget Sound in Tacoma, WA. She holds a BFA from the University of The Arts in Philadelphia, PA and an MFA from The University of Wisconsin-Madison. Play and perception are integral to Marcavage's current hand-pulled screenprints, which suggest folding, bending, and turning of two-dimensional planes. Her prints have been collected by the City of Portland RACC Portable Works Collection, the King County Public Art Collection, and ArtsWA. Her work has been exhibited at Augen Gallery in Portland, OR, Zhiguan Gallery in Wuhan, China, the Tacoma Art Museum, International Print Center New York, Lisa Harris Gallery in Seattle, the Museum of Modern Art in Wales, and The Wuhan Art Museum in China.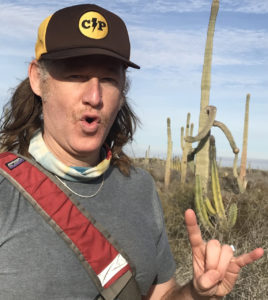 Abraham McCowan's work is inspired by the deserts of the American West and northern Mexico. While these desert regions are sparse, they are surprisingly rich in biodiversity. This arid abundance creates beautifully stark wilderness. It is the wild plants forms, the rocks, sea shells, and native animals in these landscapes that inspire his woodblock prints. In 2007 Abraham received his BA at Northland College in Ashland WI. In 2013 he received his MFA, with a emphasis in printmaking, at Utah State University in Logan, Utah. He currently teaches printmaking at Dixie State University, and general art at Desert Hills Middle School.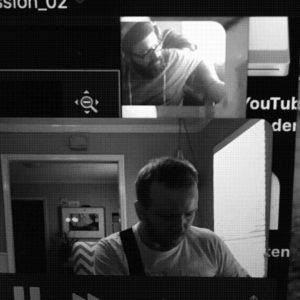 Ry McCullough and Nick Satinover are interdisciplinary artists whose collaborative practice explores the structural authority of their band name moniker, small_bars. This ambiguous name serves as an all-encompassing banner which simultaneously references pixels on a screen, lines of type of a letter press, halftone processes, and the physical clubs and venues their former bands played. This collaborative effort seeks to use the form of a band-like entity to create a space where the acts of publishing, printing and performance co-exist. McCullough and Satinover both hold BFA degrees from Wright State University and MFA degrees from the University of Georgia, and Illinois State University respectively. McCullough resides in Tampa Florida where he is an Assistant Professor at the University of Tampa. Satinover resides in Murfreesboro, TN, where he is an Associate Professor Middle Tennessee State University.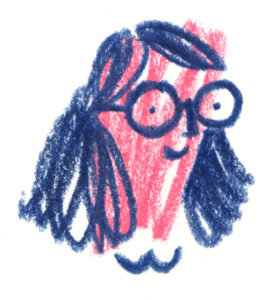 Kylie Millward is currently a second year MFA Candidate in Painting and Drawing at the University of Utah. After having graduated from the University of Kansas with a BFA in Illustration in 2013, Kylie worked as a freelance illustrator, taught art to children at Title 1 schools and community-based art centers, and seasonally fights wildfire.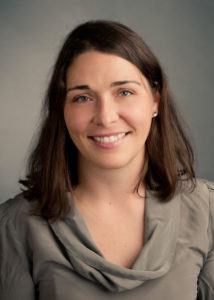 Margot Myers was born in a remote Alaskan Native hospital during Bristol Bay fall fishing in the late 1970s. Participating in seasonal salmon harvest is a pivotal part of her life and art making. Formative training in mental and physical perseverance required for manual labor has shaped her approach to work and life. Evidence of early understanding of natural rhythms can be seen in her works on paper, fibers and installation that evoke wild landscapes. Margot's most recent body of work addresses the controversial use issues surrounding the resource management of the Bristol Bay Watershed in Southwest Alaska.Amy Nack is founder of Wingtip Press Printmaking Studio located in Boise, Idaho. She teaches printmaking in her studio and as a teaching artist for the Idaho Commission on the Arts, Idaho Parents Unlimited and as adjunct at Boise State University. Nack received her BFA in Printmaking and BA in Art History from Boise State University in 2008 after a three-decade career in paper and graphics marketing. She is actively engaged with the community and is a frequent recipient of Boise City Department of Arts and History Grants arts providing community wide printmaking experiences and exhibitions.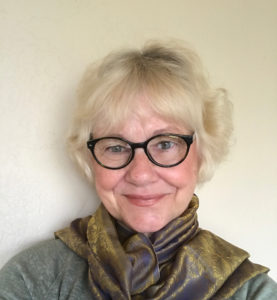 Amy Nack is founder of Wingtip Press Printmaking Studio located in Boise, Idaho. She teaches printmaking in her studio and as a teaching artist for the Idaho Commission on the Arts, Idaho Parents Unlimited and as adjunct at Boise State University. Nack received her BFA in Printmaking and BA in Art History from Boise State University in 2008 after a three-decade career in paper and graphics marketing. She is actively engaged with the community and is a frequent recipient of Boise City Department of Arts and History Grants arts providing community wide printmaking experiences and exhibitions.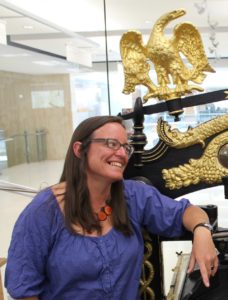 Marnie Powers-Torrey holds an MFA in Photography from the University of Utah and a BA in English and Philosophy from Boston College. Marnie teaches letterpress, bookmaking, artists' books and other courses for the Book Arts Program and elsewhere. She is master printer and production manager for the Red Butte Press.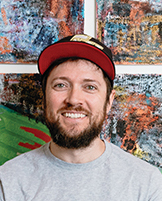 Andrew Rice has always called the Rocky Mountain West region his home. Born in Aspen, CO, he received his BFA in printmaking from the University of Colorado in Boulder and his MFA in Salt Lake City, UT at the University of Utah, where he currently teaches printmaking. Through a variety of print processes and oil stick drawings, Rice's work investigates the use and occupation of space. How we have a need to carve out a space of our own, no matter our environment.
Rice has exhibited his work widely at national and international venues including the Utah Museum of Contemporary Art, CUAC (Central Utah Art Center), The Utah Museum of Fine Art, the Holter Museum of Art in Helena, MT, 2nd Kaunas International Printmaking Biennial (Kaunas, Lithuania) and the Krakow International Print Triennial.  andrewriceart.com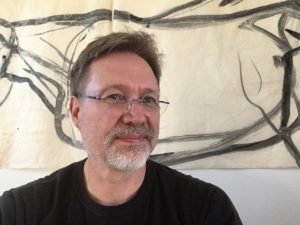 Mark Ritchie received the B.F.A. degree from the University of Kansas in 1986 and was awarded the M.F.A. degree in Printmaking from Indiana University in 1990.   An exploration of "wild" and "domestic" through human-equine interactions and behavior within groups of horses informs his most recent work in drawing and printmaking processes.  He is a Professor in the Department of Art & Art History at the University of Wyoming where he teaches printmaking.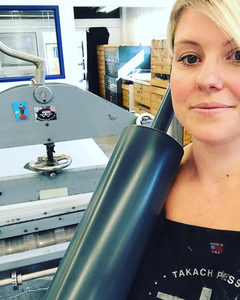 Kristin Sarette was born and raised in the mountains of central New Hampshire where she received her BFA in Printmaking from Plymouth State University. She earned her MFA from Indiana University and has completed the Professional Printer Training Program from Tamarind Institute. She is a professionally trained collaborative lithographer and artist specializing in lithography.
Sarette's work, which is based in color theory and the abstraction of transition, has been shown nationally and internationally including Manhattan Graphics Center, Robert Blackburn Printmaking Workshop, Museum of the White Mountains, and Hulsey Gallery at Oklahoma City University. She is currently the printmaking lab technician and instructor at Utah State University in Logan, Utah.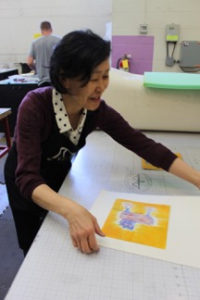 Working on a grand scale, Yoshiko Shimano challenges to transform the paper so it no longer speaks as "paper", but has a density of physical presence that is one with its imagery. Hung in one space large-scale prints become installations or environmental works, which interact with the architecture and create own atmosphere. She likes the possibility of the work "breathing" in its specific environment. Many of her work are her prayers for things she doesn't have control over, but feels responsibilities toward as one living in this world. Japanese born, Yoshiko Shimano received her B.F.A. degree from California College of the Arts and M.F.A. degree from Mills College in Oakland, California. She embraces an artist's responsibilities within society to expand beyond studio practices or gallery presentations. She has offered many outreach projects, local and international, and made prints for various minority groupswith her students through the Department of Art at the University of New Mexico. Shimano currently lives and works in Albuquerque, N.M.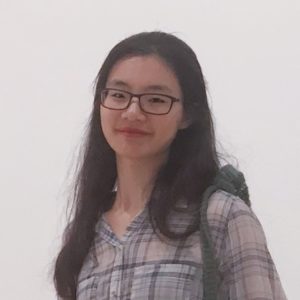 Lindi Shi was born in Xi'an, China. She earned a BFA degree in printmaking in University of Wisconsin – Madison, where she first learned about papermaking. Lindi thinks of paper making as a form of mental therapy and meditation. Lindi's favorite fiber is flax, but she also loves the Thai Kozo. Now Lindi is working towards to her MFA in printmaking at Rhode Island School of Design.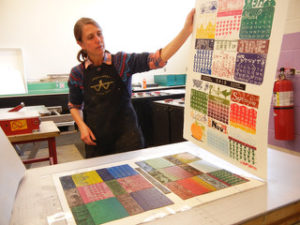 An interdisciplinary artist working in two- and three-dimensions, Brooke Steiger was born in Denver, Colorado, and raised in small-town Oregon. She received her B.A. from Brown University and shortly after graduation, spent an academic year studying at Fondazione Il Bisonte, an international printmaking school in Florence, Italy. Moving from Oregon to Albuquerque, New Mexico in 1997, Steiger received her M.F.A. in Printmaking from the University of New Mexico in 2002 and her Tamarind Master Printer Certification in 2007. She currently works as Lab Manager of Printmaking in the Art Department of the University of New Mexico. Steiger's work has been exhibited nationally and internationally and supported by grants and residency awards including: the College of Fine Arts at the University of New Mexico, the Tamarind Institute, Rotary International, Fondacione OBRAS and the Ucross Foundation.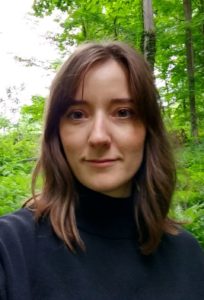 Lilla Szekely was born in Bekescsaba, Hungary and emigrated to the United States at 15. Her family is originally from Transylvania where Lilla has spent her summers as a child. She feels very connected to its landscape and gains her inspirations from it. Lilla has been passionate about art making since an early age and has especially found solace in it as a teen emigre student. She is currently in her final year as a candidate for Masters of Fine Arts, Printmaking at the RISD. For her undergraduate studies, she majored in fine arts with a minor in art history at Lesley University College of Art and Design in Cambridge Massachusetts where she developed an interest in experimental printmaking. She is passionate about trying new techniques and alternative methods and is always eager to learn more.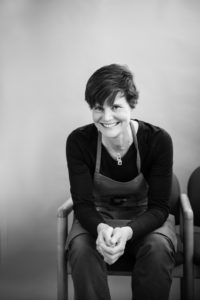 Sara Tabbert is a printmaker and mixed media artist from Fairbanks, Alaska. With an MFA in printmaking from the University of Nebraska-Lincoln, her love of woodblock printing has led to the creation of carved, painted wooden panels. In addition to smaller work, Tabbert's large-scale public art commissions can be found throughout Alaska. Her work is housed in public collections through the state and far beyond. In 2020, the Alaska State Museum in Juneau will host a solo show of recent work. Tabbert has been awarded grants from the Rasmuson Foundation and the Alaska State Council on the Arts. In addition to residencies in the US, Canada, Argentina, and Italy, Tabbert has been a summer and winter artist in residence through the National Park Service in Denali, as well as Zion and Isle Royale National Parks. In 2019 she will be an artist in residence on the Chilkoot Trail, a joint residency through NPS and Parks Canada.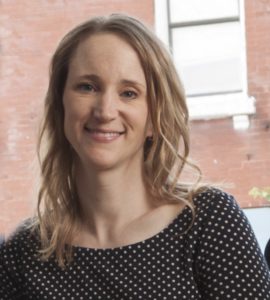 Amy Thompson is an Assistant Librarian and the Designer for the Book Arts Program and Red Butte Press. She is also the proprietor of Paper Boat Studios. She holds a BS in Studio Art & Biology from Willamette University and an MFA in Visual Art from Washington University in St. Louis. Amy has taught book arts, typography, bookbinding, printmaking, painting, and a breadth of design courses at the college level. Amy has won multiple awards, has exhibited widely, and her work is held in multiple institutional collections.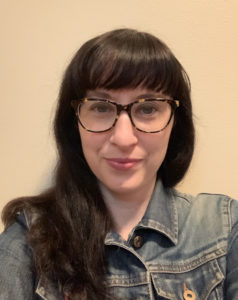 Lisa Turner holds an MFA specializing in Printmaking from the University of Alberta (Edmonton, AB) and a BFA from NSCAD University (Halifax, NS). Her creative practice integrates a variety of printmaking methods and mediums to examine mass media, materialism, and consumption. She is especially interested in the strange objects that are available for purchase today and the endless quest for individuality through consumption. Lisa resides in Bellingham, Washington and is the head of the Printmaking program at Western Washington University.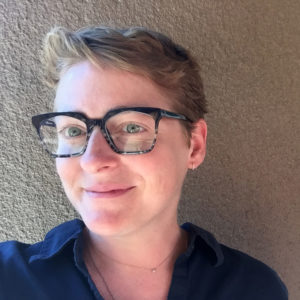 Summer Ventis's work uses the printed surface to address internal and external landscapes and their intersections; the imprints we leave on each other and our surroundings and the imprints that our surroundings leave on us. She received a BA in Art from Grinnell College and an MFA in Printmaking from the University of Colorado Boulder. Her work has appeared in national and international group exhibitions, including "Liminal Space" at the DMZ Museum, South Korea and "Collectivity" at Durden and Ray Gallery, Los Angeles, CA and Galleries of Contemporary Art (GOCA), Colorado Springs, CO; and is held by collections including those of the Denver Art Museum and Proyecto 'ace in Buenos Aires, Argentina. Recent solo exhibitions include "Emigrant Lake[s]" at the Oregon Governor's Office and "I looked up at the sky and saw what I had put into the ground" at the University of Iowa. She is Assistant Professor of Printmaking at California State University Sacramento.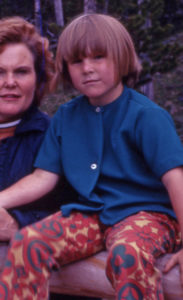 Raised on a secluded ranch in rural central Idaho Cerese Vaden's early life was an anachronism. Butter churning, making bread, gathering eggs and feeding bum lambs were among the weekly chores. Avid reading and family trips across the country allowed her to recognize the microcosm she lived in, but not until post graduate school did she learn to truly appreciate that microcosm.
Jobs in house painting, cake decorating, floral design, greenhouse gardening and advertising supported her educational and artistic pursuits. Her longest lasting job (as a Professor at the University of Arizona) came shortly after pursuing an MFA in studio art.
She misses the butter churning, and even the bum lambs.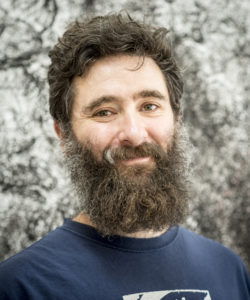 Sukha Worob grew up in a small community in the high desert landscape of Prescott, Arizona. Worob obtained his BFA in Printmaking from Northern Arizona University in 2006, MFA in Printmaking from Montana State University in 2011, and M.Ed in Curriculum and Instruction from Montana State University in 2015. Worob's work explores contemporary approaches to the printmaking multiple through works on paper as well as installation and interactive works.