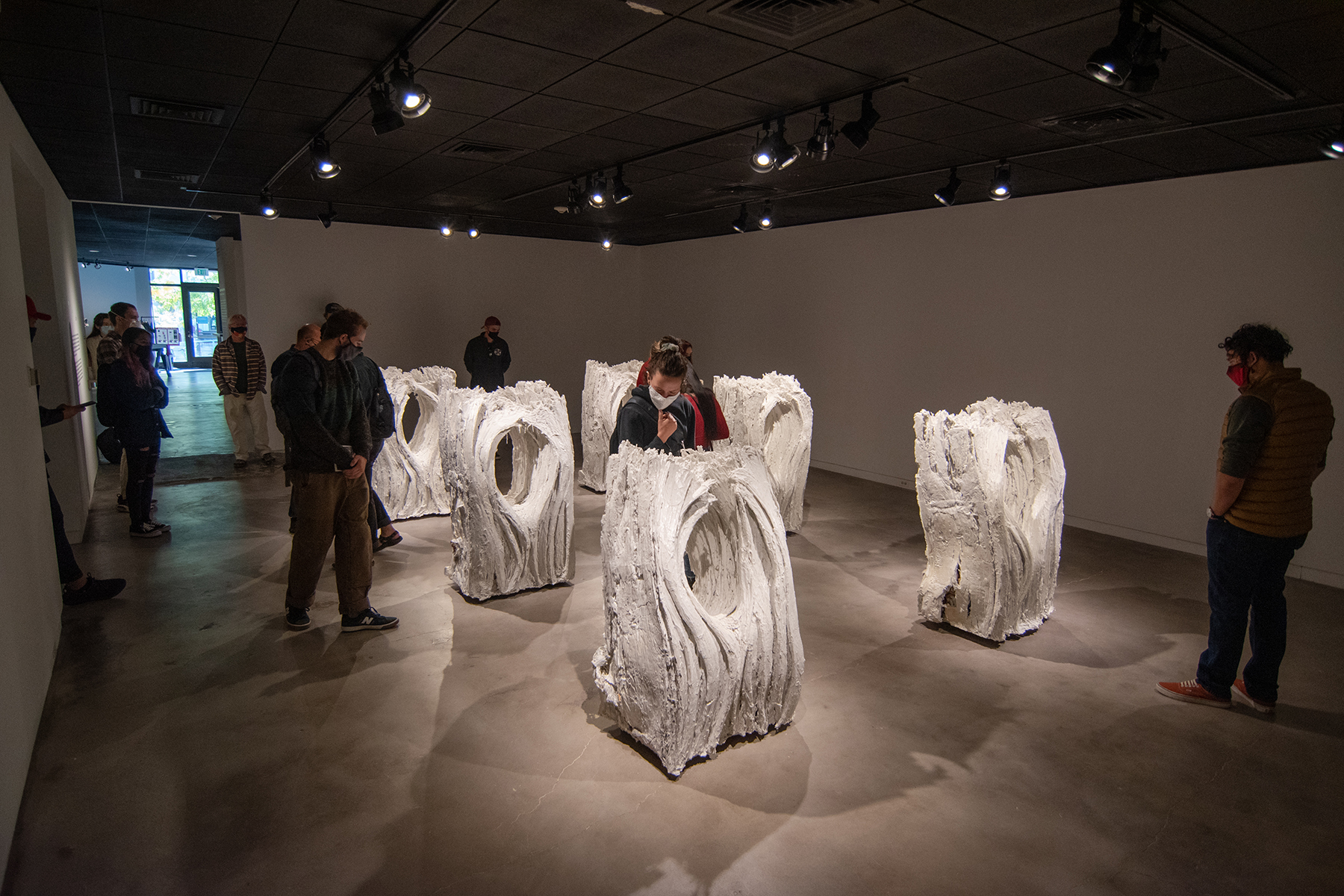 Over the circuit breaker, ceramics students met with visiting artist and alum Brad Taylor to tour his exhibition that just opened at the Utah Museum of Contmeporary Art. Taylor talked with students at length about his artwork and career as a ceramics artist and professor at the University of Hawai'i, Manoa. In speaking to his work Brad says, "I challenge my strength with the resistance of my materials – pushing us both to our physical limits. I explore the potentials of clay; and I choreograph the movement of mass – fire collaborates; but I control and limit its input. These works speak to phenomenology, experience, and context". Brad's work has been exhibited in many exhibitions around the world such as: Taipei, Taiwan, Cluj-Napoca, Romania, Ankara, Turkey, Dublin, Ireland, Ljubljana, Slovenia, Icheon, Korea, Jingdezhen, as well as numerous exhibition across the United States. Brad has also received many prestigious awards including the 2020 Taiwan Ceramics Biennale, Silver Award, and the World Ceramic Biennale International Competition, Silver Award. He received his MFA from Alfred University, New York and his BFA from the University of Utah.
Brad will be giving an Artist Talk via Zoom next week - Wednesday, October 14th at 4:30pm. All students and faculty in the Department of Art & Art History will receive info via email prior to the talk. Others may contact: info@art.utah.edu
While at UMoCA, students had the opportunity to check out the other exhibitions currently on view, including Prima Materia, by Colour Maisch amd Gary Vlasic, also both alumni from the University of Utah.