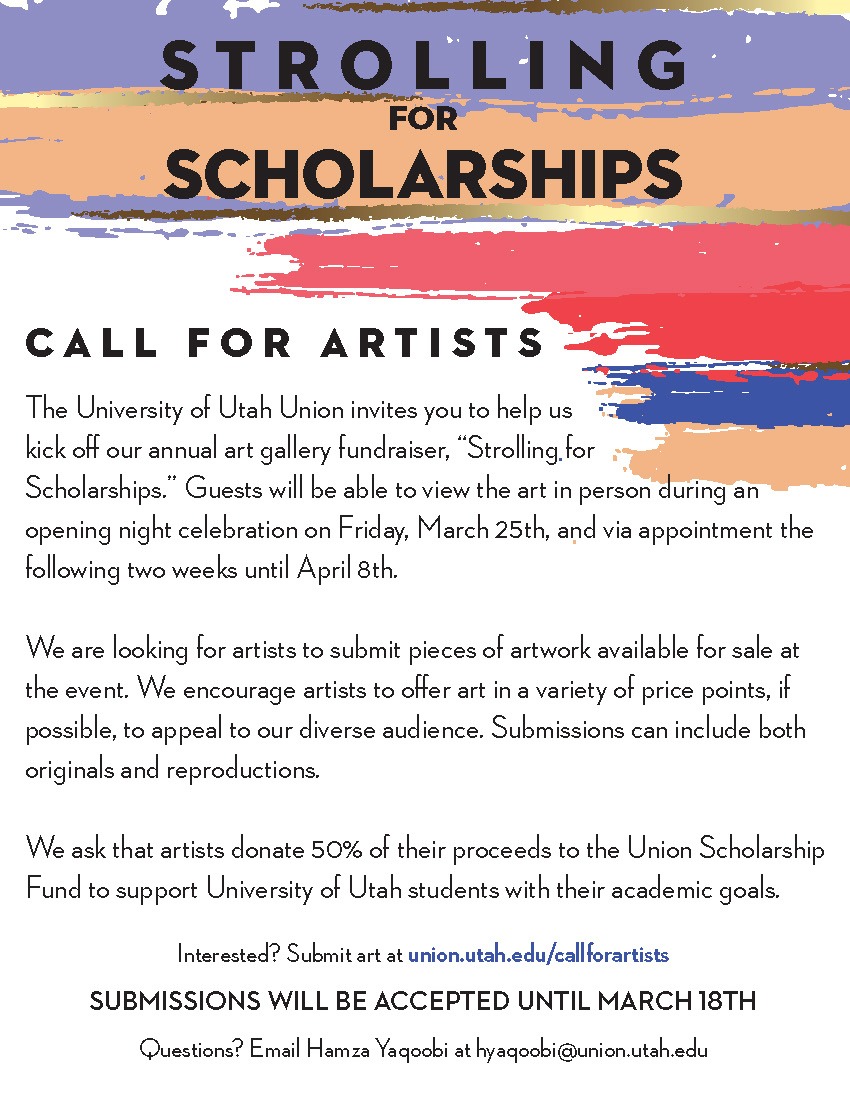 Strolling For Scholarships Call for Artists
The University of Utah Union invites you to help us kick off our annual art gallery fundraiser, "Strolling for Scholarships." Guests will be able to view the art in person during an opening night celebration on Friday, March 25th, and via appointment the following two weeks until April 8th.
We are looking for artists to submit pieces of artwork available for sale at the event. We encourage artists to offer art in a variety of price points, if possible, to appeal to our diverse audience. Submissions can include both originals and reproductions.
We ask that artists donate 50% of their proceeds to the Union Scholarship Fund to support University of Utah students with their academic goals.
Interested? Submit art at union.utah.edu/callforartists
Submissions will be accepted until March 18th
Questions? Email Hamza Yaqoobi at hyaqoobi@union.utah.edu