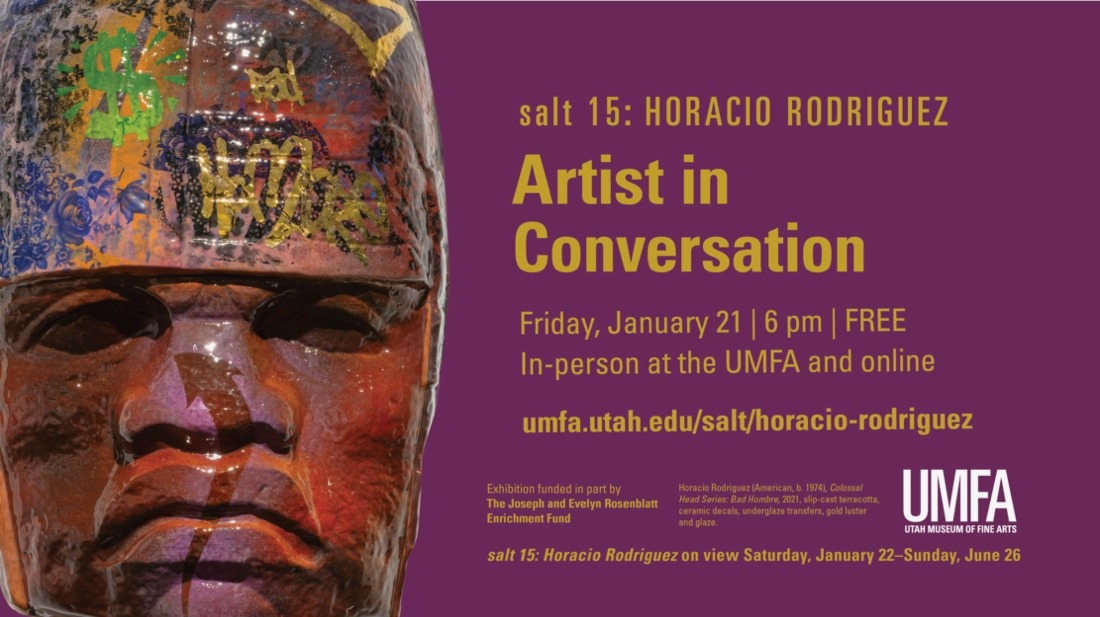 salt 15: Horacio Rodriguez | January 22-June 26, 2022 | Utah Museum of Fine Arts
2016-2018 Raymond C. Morales Post Doctoral Fellow, artist Horacio Rodriguez considers the ancient ceramics in the UMFA's Mesoamerican collection as he investigates the immigration of people and things—past and present—across the U.S.-Mexico border. Rodriguez's ceramics and photographs interrogate contemporary culture and are often informed by his Mexican and Puerto Rican ancestry and cultural traditions.
Gather your thoughts and questions, and join us on Friday, January 21 at 6 pm at Artist in Conversation, where Rodriguez will discuss his work, process, and the themes his art explores.
The event will be offered both in-person and online. Capacity will be limited for the in-person event, and advance registration is strongly encouraged through the Museum's online ticketing link. The event will also be streamed live for free.