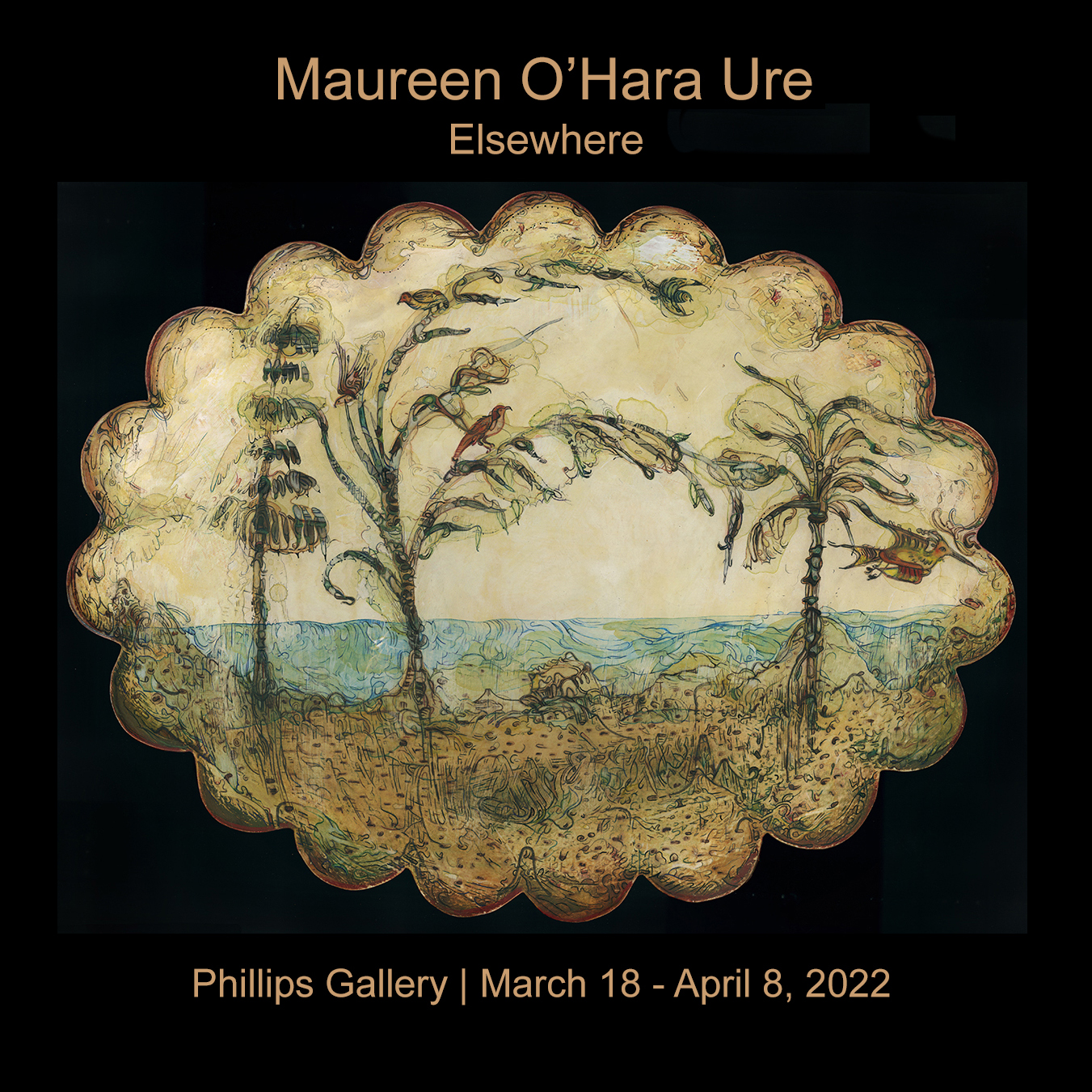 Painting & Drawing Professor Maureen O'Hara Ure opens her exhibition "Elsewhere" at Phillips Gallery this Friday, March 18.
"For almost 20 years, all my major projects have started off with travel, with my drawing in museums and at historical sites overseas. In each case, my travel sketchbooks have focused on pre-Renaissance art and architecture. I have returned to the studio and set about using the raw ideas in the sketchbooks to begin developing new work, feeling free to take liberties with the historical material I collected."
This exhibit, Elsewhere, picks up where her 2019 show at Phillips Gallery left off. Some of the influences from art history and the ways she manipulates surfaces will be recognized by those familiar with her work. "These paintings, all developed within the past two years, represent my attempt to make sense of---to give some shape to---these new and very confusing times."
"Elsewhere" is on view through April 8, 2022, at Phillips Gallery, 444 E. 200 S. Salt Lake City, UT 84111.