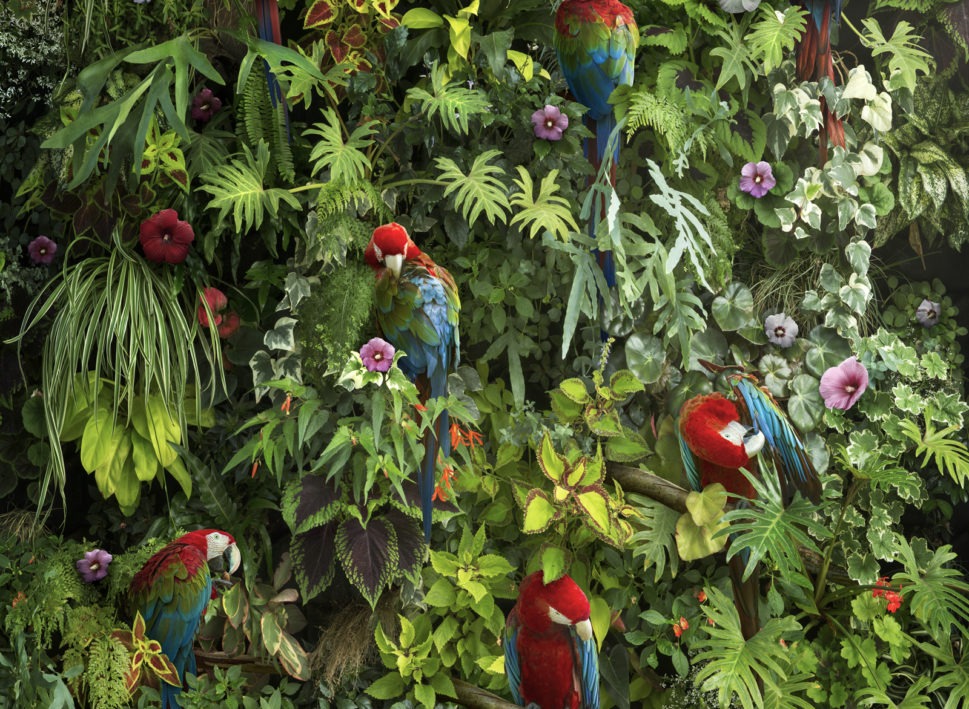 Photo BFA Alum Nick Pedersen is UMOCA's Artist-in-Residence
UMOCA Artist-in-Residence Nick Pedersen's exhibition Slow Apocalypse is currently on display in the museum's Exit Gallery through January, 8, 2022. In Slow Apocalypse, Pedersen uses an intricate combination of photography, digital collage, and printmaking to explore environmental issues of the Anthropocene, an age of human impact on the natural world. With carbon emissions reaching levels not seen in 15 million years, the earth is currently on course towards a tipping point where modern civilization could become unsustainable. From climate change and more extreme weather events to loss of habitat, biodiversity, and species extinctions, our planet is quickly approaching a strange and unpredictable future. Pedersen's work visually depicts this modern conflict between the natural world and the man made world, creating elaborate, photorealistic images that reveal a satirically dystopian vision of the not-too-distant future. He portrays this as an epic struggle and in his work these forces clash in theatrical, post-apocalyptic battlegrounds.
Learn more about his work at an Artist Talk on Thursday, December 9 at 7pm at Utah Museum of Contemporary Art, 20 South West Temple, Salt Lake City, UT.
Pederson graduated Magna Cum Laude with a BFA in Photography at the University of Utah in 2005.