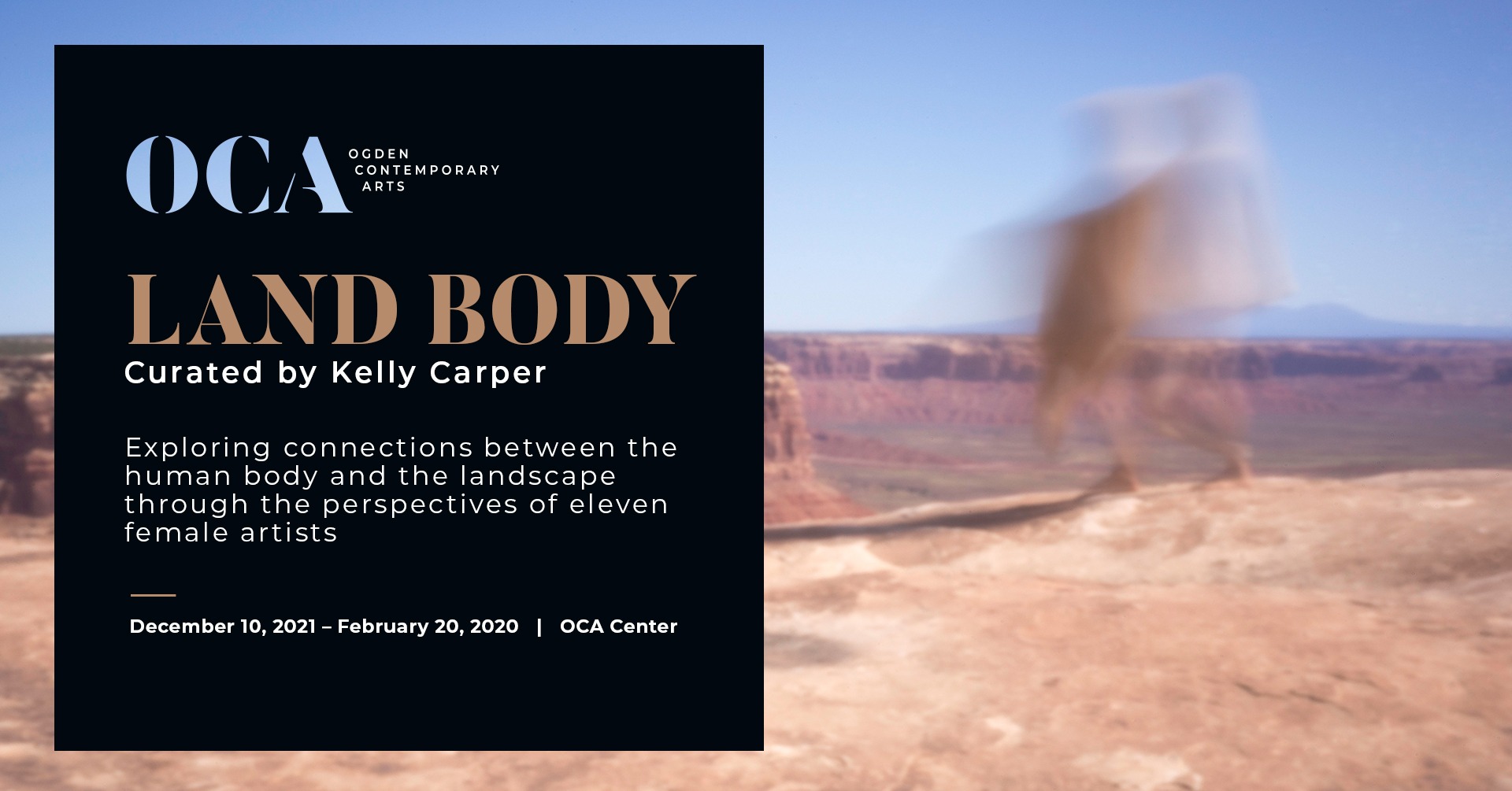 Professors Wendy Wischer, Jaclyn Wright, and Al Denyer show work in a group show opening at Ogden Contemporary Arts Center on December 10.
LAND BODY explores connections between the human body and the landscape through the perspectives of eleven female identifying artists. Hailing from Utah, New Mexico and Arizona, the artists pay particular attention to desert environments with work that speaks to environmental issues and climate concerns, cultural histories, decolonization, female identity, and more. Exhibited artists present a variety of mediums including installation, photography, sculpture, painting and video.
The exhibition, which also includes work from Film & Media Arts faculty, Also Sisters: Sonia & Miriam Albert-Sobrino, is on view until February 20, 2022.