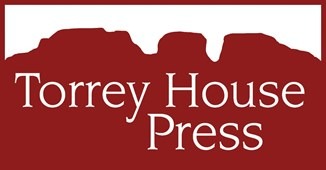 In the Garden
Ends on November 30, 2021
Call for Submissions!
From soil springs life. The soil holds the vitality of our gardens, generations of biological decay and growth, disturbance and recovery, regret and promise. Hands in the earth, we are connected to land and healing. How might we reciprocate this nurturing energy?
Torrey House Press, the University of Utah Environmental Humanities Program, and Wasatch Community Gardens are soliciting submissions for a soft-bound chapbook. We seek to highlight diverse voices of gardeners, growers, cultivators, and creatives. As the leaves begin to change colors and the land yields harvest, it's a great time to reflect on why and how we grow food, care for the land, and show up for our community.
We want to publish diverse forms of storytelling, including art, poetry, prose, and essays that explore the relationships between gardening, ecology, and social justice. Some questions to consider:
How do we nourish our community and grow food in an environment that is increasingly water scarce?
What does abundance look like in an arid region?
How can we celebrate landscapes often dismissed as lifeless or even ugly?
What can gardening teach us about sustainability, gratitude, and reciprocity?
How does food connect us to place, people, and community?
What does being a community gardener mean to you?
How does gardening help us explore urban-ecological relationships?
Submit essays up to 800 words, up to 2 poems, or up to 2 pieces of art (art will be printed in black/white)
Submissions should be sent in Word format for writing, JPEG or PNG for art.
Submit no later than November 30, 2021 by 11:59 PM MST
Submissions included in publication will be eligible for contributor compensation. Selection will be based on quality of submission, relevance to central themes and questions of the chapbook, adherence to length limits, printing, and other editing considerations. Submissions that represent historically silenced and marginalized voices in the food system are especially encouraged.