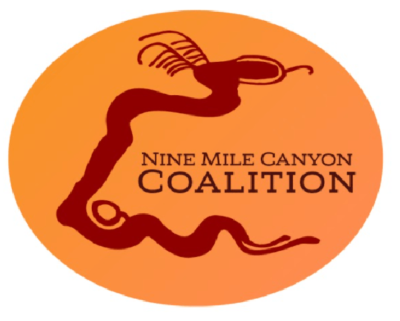 Join us for a day of archaeology and learning for the whole family!
Where: Nine Mile Canyon
When: September 11, all-day event
Camping is only available at Nine Mile Ranch.
To book call (435) 650-5398
The Nine Mile Canyon Fall Gathering and Stewardship Day is a free event designed to attract visitors to Nine Mile Canyon and provide them with an opportunity to learn about its natural and cultural history from site stewards. We purposefully overlay elements of history, preservation and protection, art, canyon advocacy, and experiential learning activities. We strongly feel that providing an experience for people in which they visit archeological sites and engage with archaeologists makes for a rewarding experience.
Be prepared for a fun and fulfilling day. You will walk away with a deepened sense of who the ancient people were that came to the canyon and you will have an understanding of why it is important to protect and preserve these types of human landscapes. Additionally, Coalition members have a chance to connect and engage in productive conversations about our organization and our preservation and public education efforts.
There are no services in the Canyon. When you visit you should bring the following:
A full tank of gas in your vehicle.
Plenty of water and food.
Sunscreen and insect repellent.
Appropriate clothing, remember the weather can change quickly.
A litter bag - pack it in, pack it out.
For full details and agenda, please download the PDF.