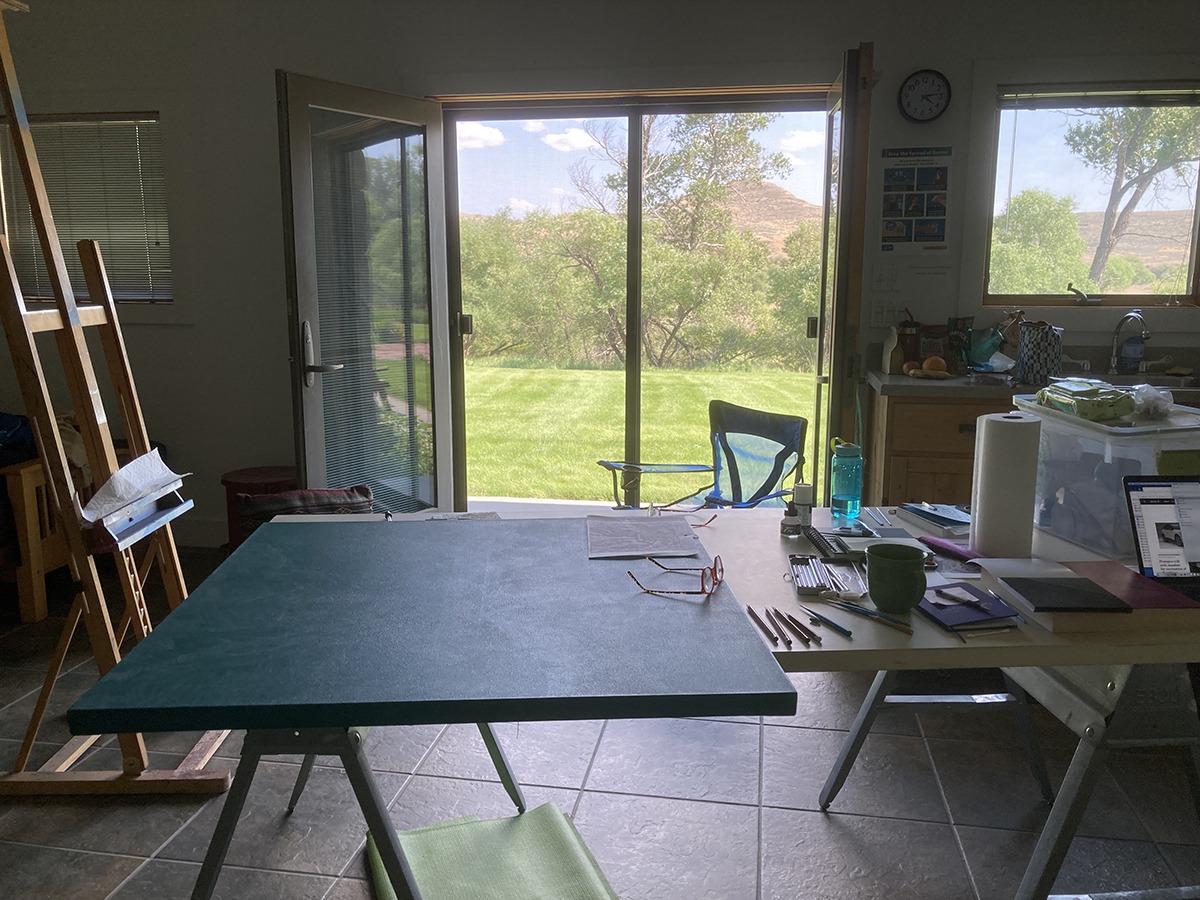 Painting & Drawing Professor Al Denyer attended an artist residency at the Ucross Foundation's 20,000 acre ranch in northeastern Wyoming this summer. Residencies like this can have a powerful impact on an artist's work, Denyer said of her time there: "Taking my studio practice to a new location allowed me to view my work differently, however the greatest benefit came from having time to focus consistently for two weeks on my work, and exchange ideas and critique with an incredible cohort of fellow residents. I particularly enjoyed being in the company of this very diverse and hard working group, of which, four were writers, two were musicians/composers, and three were visual artists."
Denyer's recent work has examined land and land use in the West, a theme that she explored further during the residency: "Following on from the Chasing Stansbury series, I have been looking at landscape from what I call an 'eagle's eye viewpoint'. Having created a series of drawings with this approach, my goal for the residency was to explore on a larger scale, using painting media. The work I created will mark the start of a new series of works.
The view from my studio, beyond the creek was a hill (the Sentinel), that I drew almost daily, and no doubt, will find its way into future works. Ucross is located in what is essentially the foothills of the Big Horn Mountain Range, and although there are many similarities to the Northern Utah landscape, the terrain was quite different with rolling hills and expansive plains. I found the changing light conditions and landscape colors fascinating, and as there was no urban light pollution, it was incredible to see the Milky Way when leaving the studio each night."
We're excited to see how this experience manifests in Denyer's future work! Her series, Chasing Stansbury, is currently on view in the University of Utah Faculty Art Exhibition, Space Maker,  at the Utah Museum of Fine Arts.