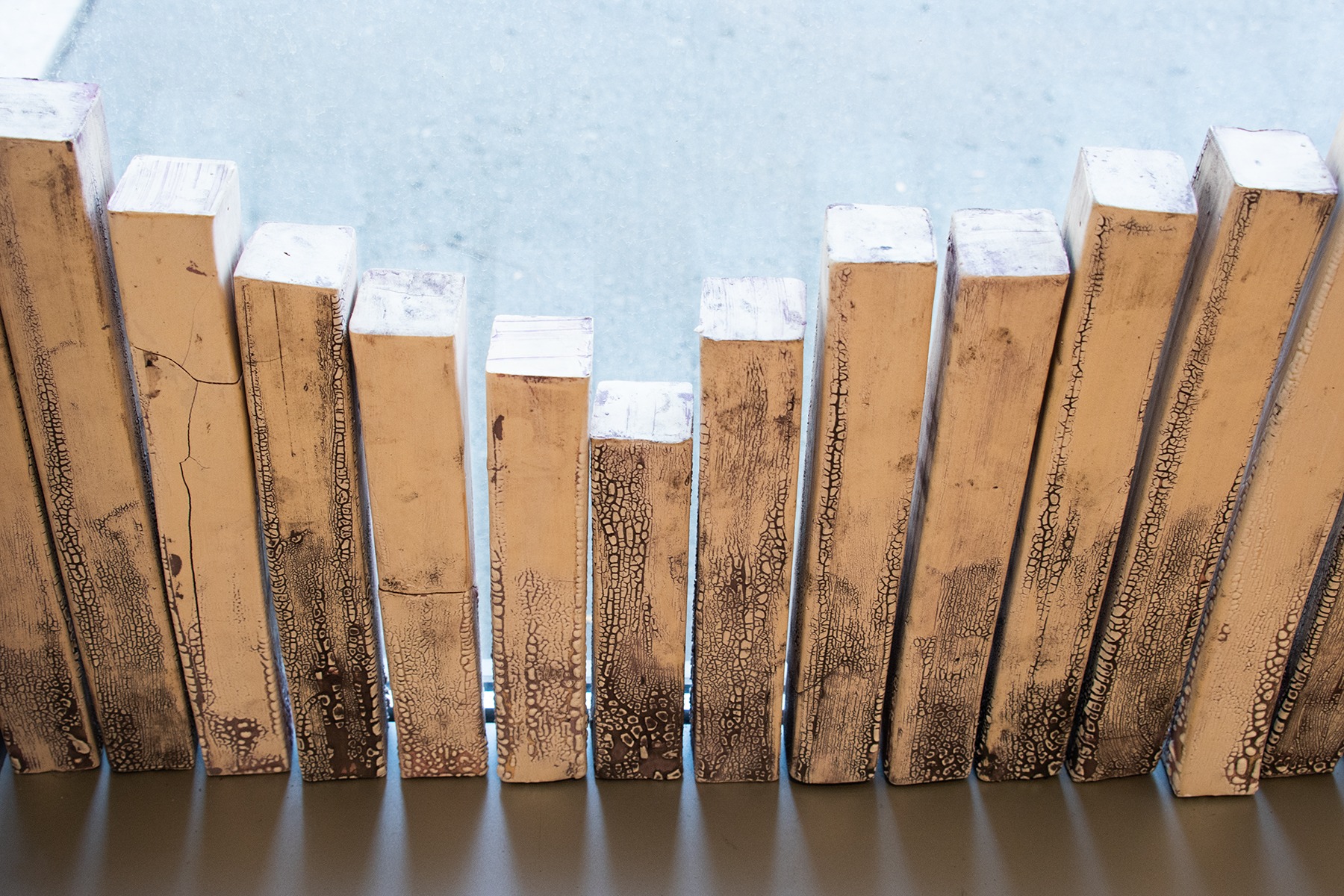 U of U Ceramics senior Danielle Okelberry shows her work The 28 Day Cycle, created for Professor Brian Snapp's Advanced Ceramics class, in the lobby of the Aline W. Skaggs Biology Building through the end of fall semester. Read about this collaborative project between the School of Biological Sciences and Department of Art & Art History!
Artist Statement
THE 28 DAY CYCLE
DANI OKELBERRY
I am interested in exploring scientific concepts through art. As a Fine Arts major here at the University of Utah I spend a lot of time considering visual language and how we interact with it. I have also recently applied to medical school and am hoping to matriculate into the medical program here at the U. Taking the required science courses and conversing with my peers led me to the understanding that there is a divide between these two sides of our campus. I want to bring them together with this installation, as I feel I am apart of both.
The familiar graph of the female menstrual cycle is something commonly seen in the biology and physiology classes, but not seen in the art department. While I was studying the hormone changes of the female body I was always interested in the form of the endometrium at each stage. I thought that the constantly changing lining was a beautiful representation of regrowth. This graph represents the 28 day female menstrual cycle.
I think it is important to remember the significance of this cycle and how uniting it is among women. There is a lot of chaos currently surrounding the female body and specifically topics concerning abortion and reproductive health. Every month many women's bodies move through this cycle with bleeding occurring between days 0-7. If we are already bleeding, why make us bleed more?
Skaggs Biology Building November 29th - December 17th