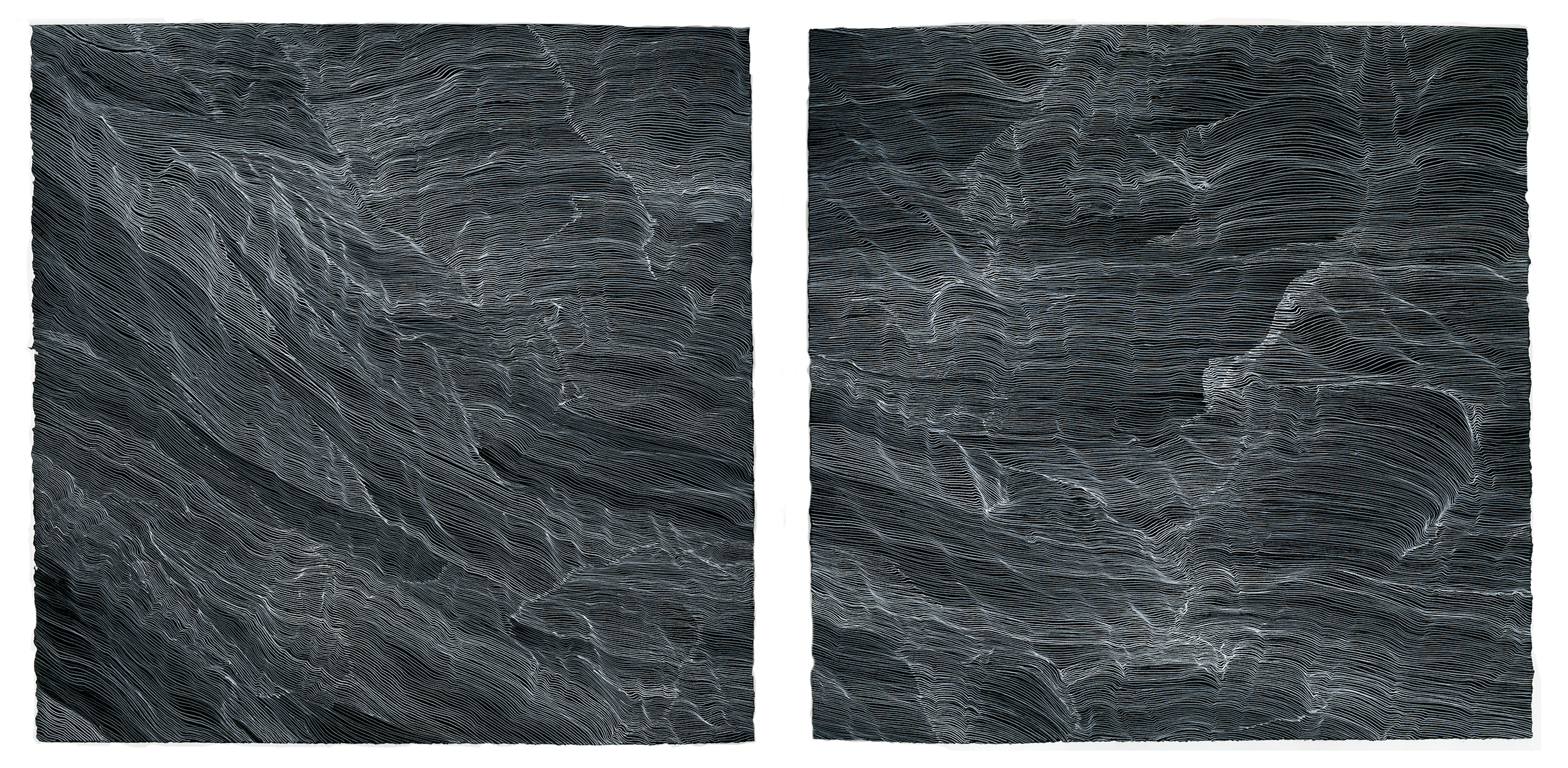 "Time and growth are a dependent pair. This exhibition exemplifies their mutual reliance as the three selected artists explore new boundaries in their personal artistic credos. Variations in the displayed pieces and in each artist's practice invite the viewer to note the aching movement of time in regards to stylistic development. The exhibition is a moment of pause to note time's influence on creative focus. 
Al Denyer's work is a patient optical illusion of organic textures. Inspired by topographic mountain ranges, the wrinkle of skin, or the geography of a leaf, Denyer imitates the impeccable linework of nature. This uncanny resemblance is an immediate revelation on first encounter with the work. The viewer experiences the push and pull as the understanding wavers between a macro or micro subject. In this particular body of work, Denyer's focus is on negative space. Immediately absorbing one's attention is the lack of line work, pattern, and information. In her newest works, she explores vibrant color in combination with her muted topographies."
Painting & Drawing Professor Al Denyer opens the group show Variant, with Paul Reynolds and Jorge Rojas, at Modern West on May 21 (reception 6-8pm). The exhibition will be on view through July 10, 2021.
Pictured: Shift, Al Denyer, 2021, ink on paper, 15 x 30 in.