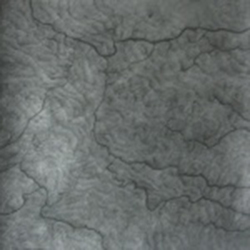 Al Denyer's work encompasses the areas of drawing, painting, printmaking and installation. Shown in solo exhibitions throughout the US, and numerous national and international juried and invitational exhibitions, her work has been published in New American Paintings, American Art Collector, Western Humanities Review and 'Leonardo, The International Society For The Arts, Sciences And Technology Magazine'. Al's work was recently selected for the Artist Viewing Program at The Drawing Center, New York City, and in 2010 she received the Utah Artist Fellowship Award for her current body of work.
Al's current work focuses on landscape imagery and combines painting and drawing to create illusionary layers of depth, and microscopic elements through the presence of detailed mark making. Using subtle approaches to drawing, she is developing bodies of work that address environmental concerns surrounding many of the worlds' bodies of water and major rivers.
Originally from Bath, England, Al Denyer is an Associate Professor of Painting and Drawing at the University of Utah, Salt Lake City. She holds an MFA from Southern Illinois University, Carbondale, and a BA (Hons) Degree from Winchester School of Art in England.