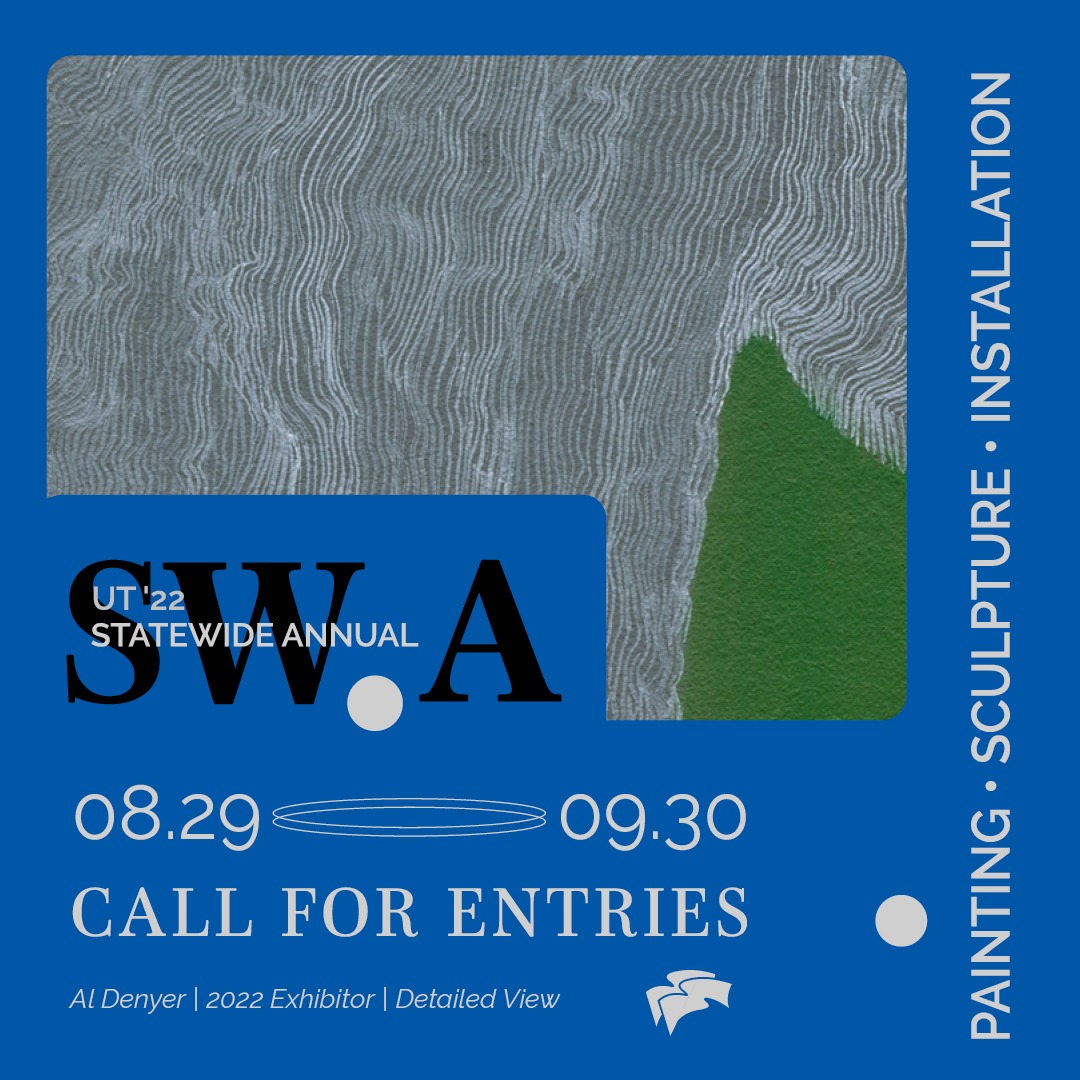 Statewide Annual 2022: PAINTING, SCULPTURE & INSTALLATION
Visual arts competitions and exhibitions have been a project of the Utah Division of Arts & Museums (UA&M) since 1899. The Statewide Annual Exhibition is an annual juried exhibition that presents a survey of current, outstanding visual arts work by Utah-based artists through three rotating themes: Painting, Sculpture & Installation, Mixed Media & Works on Paper, and Craft, Photography, Video & Digital.
Entry to the call for submissions is free and open to visual artists at all stages of their careers, including students (18+), young graduates, emerging, and established artists. Exhibitions sponsored by UA&M are funded by public tax dollars.
Ogden Contemporary Arts will be the host venue for the 2022 Statewide Annual Exhibition.
Find more information and apply here: https://artsandmuseums.utah.gov/statewide-annual/