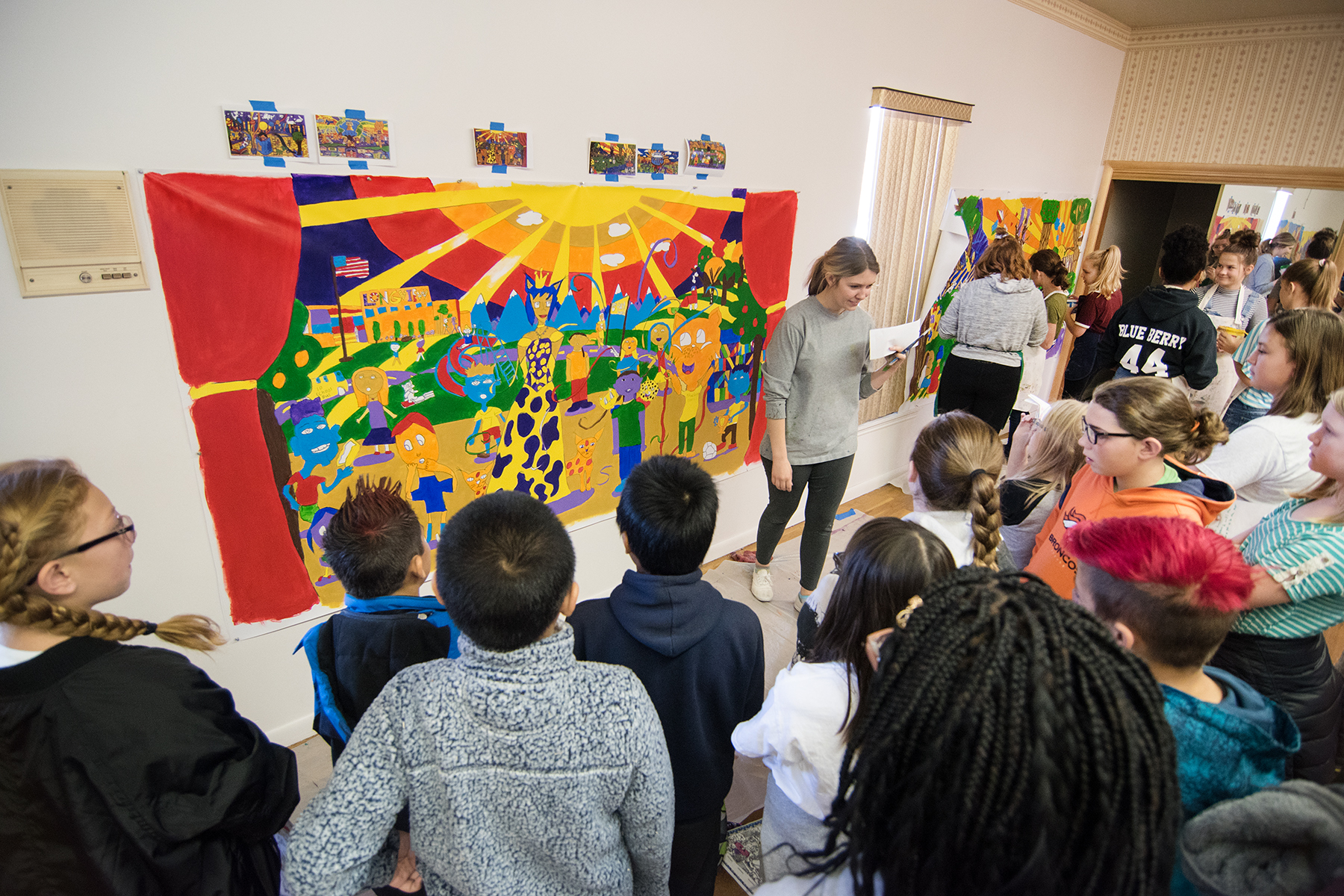 Recent BFA graduate Sydney Porter Williams had her work on the Murray Murals project published in the newest volume of University of Utah's Undergraduate Research Journal. An Art Teaching major, Porter Williams was a part of the Urban Artworks Mural Painting class led by Professor Kim Martinez in the fall semester of 2018. She says of the work: "The Murray Murals Project is a collaborative effort between University of Utah art students and thousands of Murray youth and community members. These groups worked collaboratively over the course of the fall 2018 semester to create community-engaged, portable murals for nine Murray elementary schools. These murals now hang in the halls of these schools, giving students ownership of their artwork and of their communities."
In spring of 2019, Sydney was selected to present her research to the Utah Legislature at the Research on the Hill event. You can read more about her project here.
Congratulations Sydney!