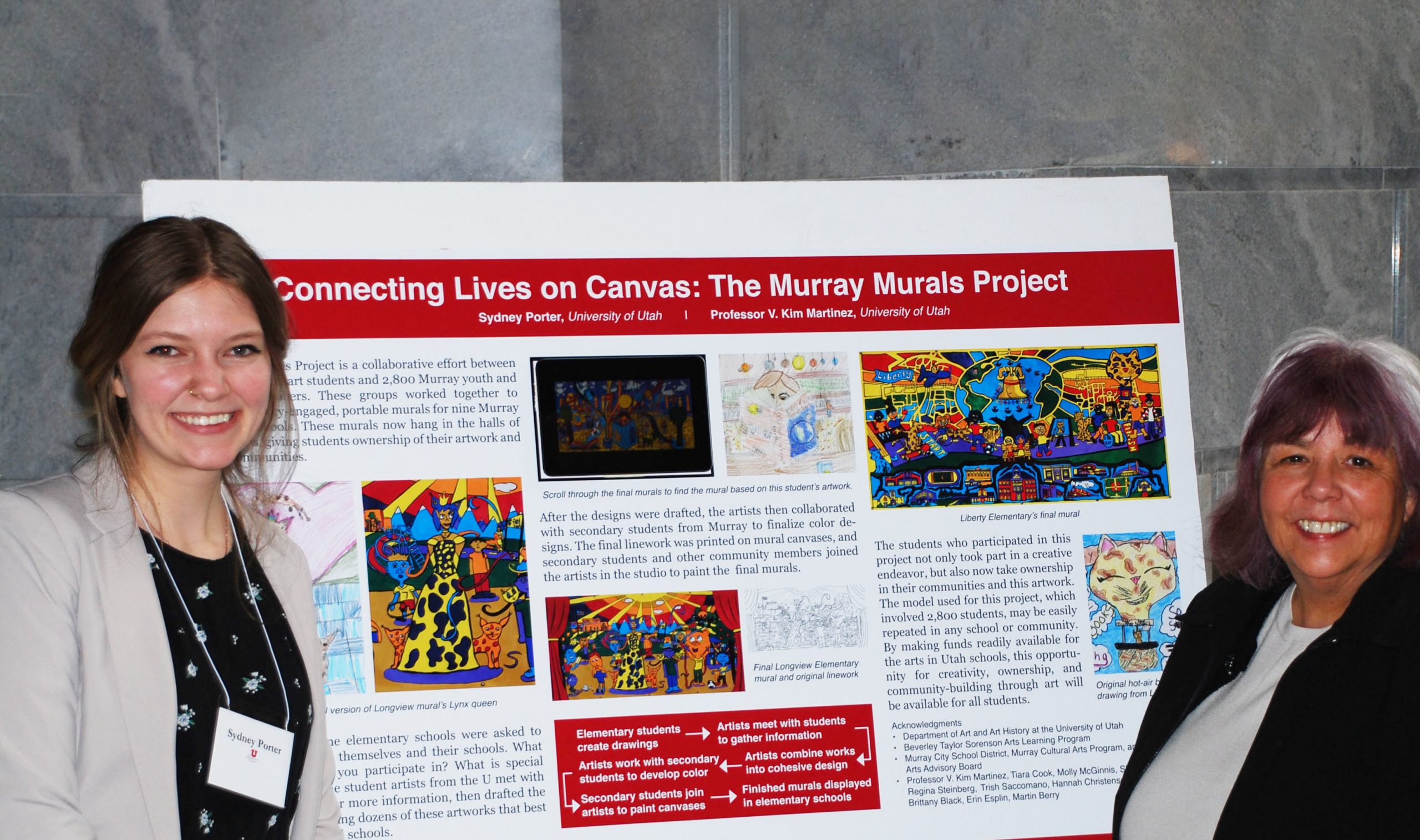 Undergraduate student Sydney Porter was selected by the Office of the Vice President for Research, the Office of Government Relations and the Office of Undergraduate Research to present at the Research on the Hill event at the Utah State Capitol this week. Porter, a senior in the Art Teaching program, presented research on the "We Are Murray" Murals project she participated in during the fall semester Urban Artworks class, headed by Professor Kim Martinez. She said of the project and experience:
At Research on Capitol Hill, I presented research completed during the Urban Artworks murals class, in partnership with Murray School District. Myself and a team of other student artists collaborated with elementary students, secondary students, and other members of the Murray community to create nine portable murals for nine Murray elementary schools, under the direction of Professor Kim Martinez. At this research event, I discussed the process of collaboration, the community-building effect this project had on every person involved, and the ownership it gave students over these artworks and their schools. I had the opportunity to share this information with and stress the importance of arts funding to my representatives and other people from our Salt Lake community.
Great job and congratulations, Sydney!
Read more about the "We Are Murray" Murals Project.
Above: Sydney Porter with faculty mentor, Painting & Drawing Professor Kim Martinez. Event photos courtesy of Kim Martinez.
Research at the Capitol Event
"We Are Murray" Murals Project