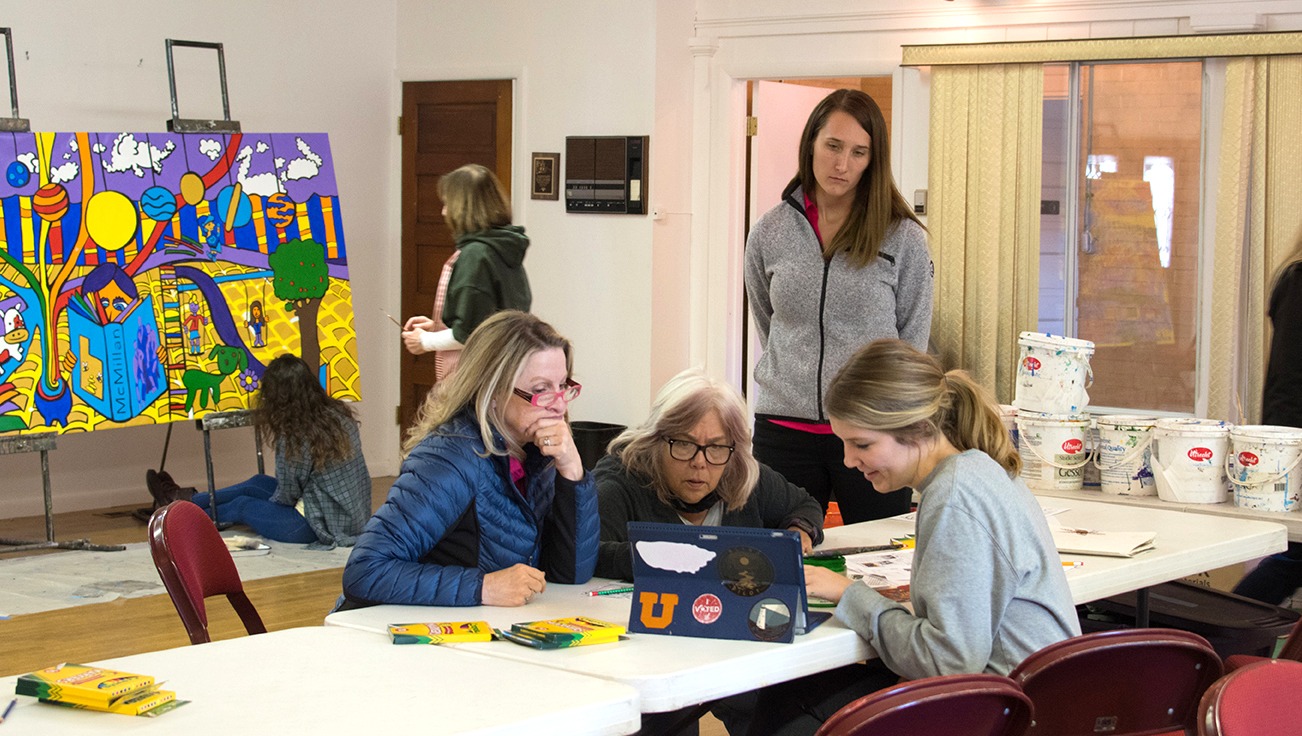 Want a Mural?
Painting a mural can be a big undertaking, and in order to get one painted for your business or organization there are certain criteria that must be met. The mural must be beneficial to both the community and the students, we do not do commercial sign painting, only community murals. The mural must be designed and painted by students. Although you may have a great design or idea for the mural, part of the focus of the mural program is the complete mural creation process for the students involved.
What Will It Cost?
There is no set price for the paintings and it can vary depending on the size, location, and subject of the painting. While these murals benefit everyone that participates, Kim Martinez strongly believes that all artists need to be compensated for their art, and this is no different. Participating students receive college credit so they cannot be paid directly, but at the end of the year the money earned is used to take the class on a trip to see art in other locations.
Fund a Project
If you are interested in funding a project or if you have an available mural space, contact Professor Kim Martinez.
To donate tools, paint, or other materials to the Murals class, contact Professor Kim Martinez, or to make a monetary donation directly to the Department of Art & Art History, click here.
Our work would not be possible without the help of our sponsors. Sponsors have allowed for us to create and find locations for the murals and have even helped with supplies. All forms of businesses, cities, and private institutions are welcome to contribute to our mural process by becoming a sponsor. We love making lasting connections with our sponsors.
Past sponsors include:
City of South Salt Lake
Salt Lake County
Utah Arts Council
University of Utah College of Fine Arts
Primary Children's medical Center
Heritage Center for Housing & Residential Education