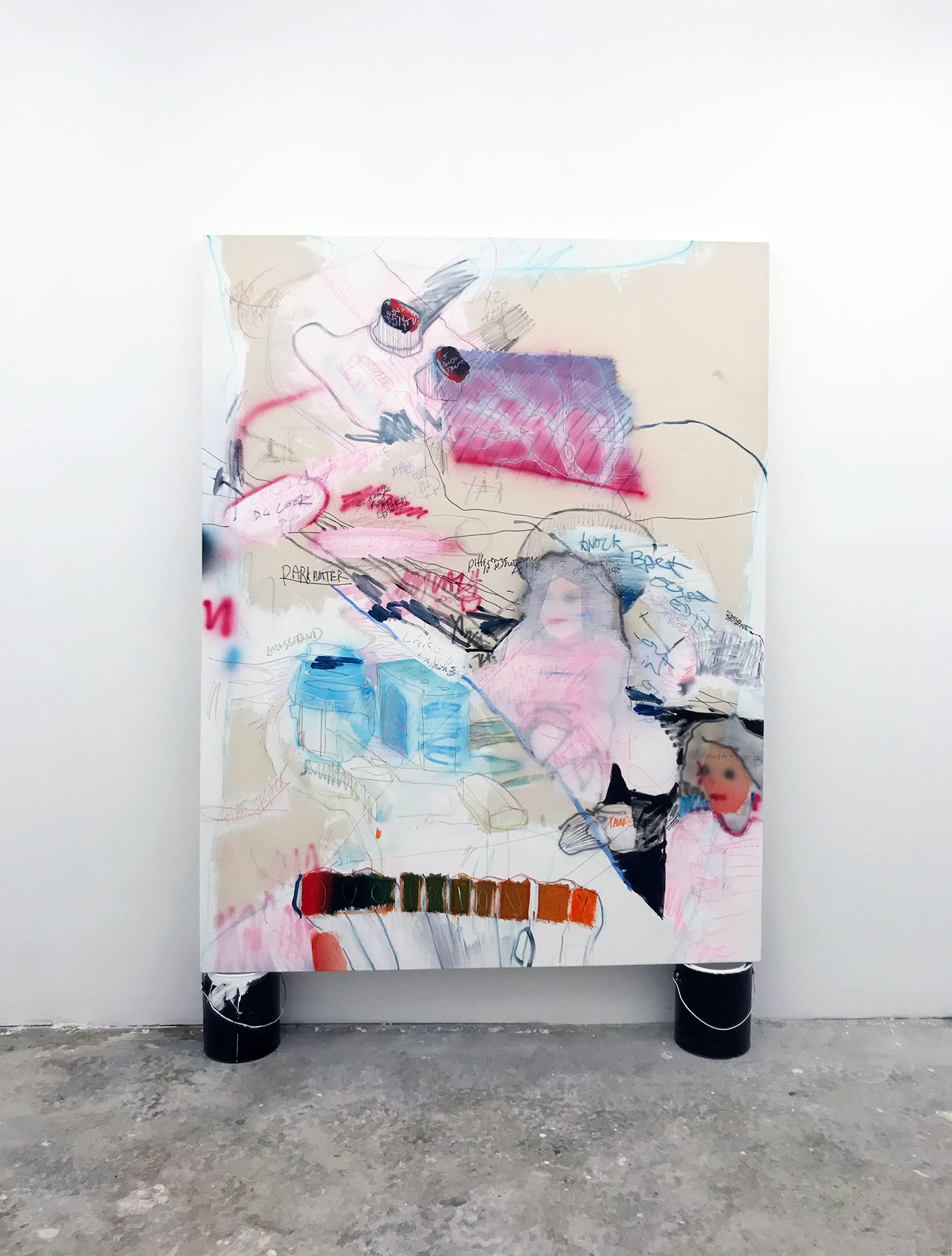 MFA alum Nolan Flynn opens his new exhibition Vertical Obedience at Finch Lane Gallery this Friday!
Through the combination of inquisitive mark-making and active painting techniques, Nolan Flynn's exhibition Vertical Obedience lives as a visual record of the excitement and emotions he experiences when making art. The work contains literal, visual, and codified vernacular as a way to express the thrill of exploration in various forms. Personal triumphs and uncertainties are represented across the surface of his canvases through means of edits, invention, marks of acceptance, and alternative solutions. Large brushstrokes interact with urgent edits and abbreviated notes, ultimately questioning the piece's unfinished quality, the weight of the idea, this marker of time or influence, and personal discovery.
Opening Reception: Friday, January 17, 6:00 – 9:00 p.m. Exhibition runs through February 28, 2020.