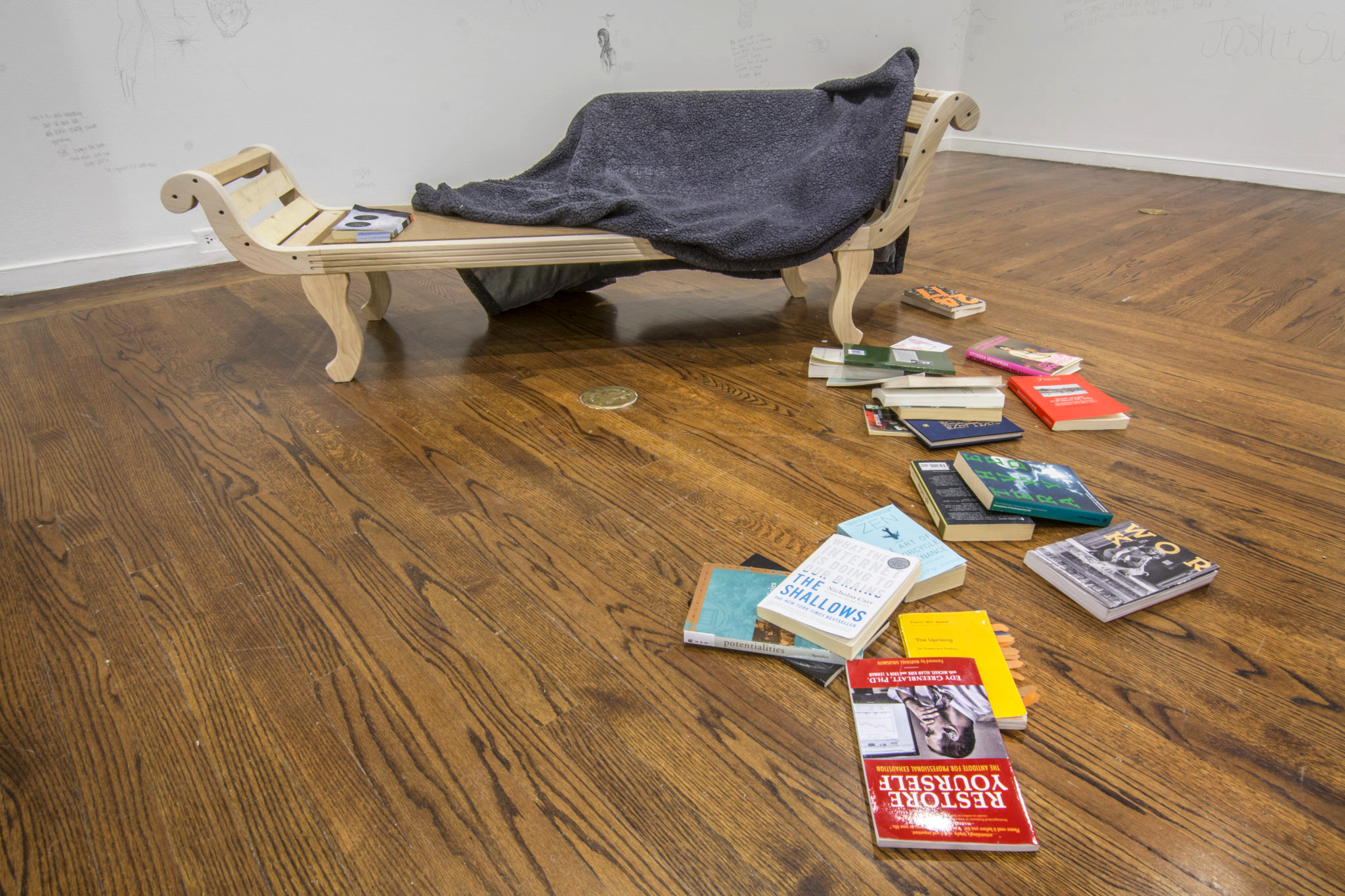 Experiments in Listening and Talking with Kelsey Harrison and Phillip Bimstein at UMOCA
Join composer Phillip Bimstein and artist Kelsey Harrison in an evening of experiments in listening, sounding, talking, and thinking. The evening will consist of three parts: a work by sound artist Pauline Oliveros, a work by Phillip Bimstein, and a dialogical experiment between Harrison and Bimstein.
Friday, January 17, 6 - 7:30pm
Utah Museum of Contemporary Art
20 S West Temple, Salt Lake City, UT 84101
Space is limited. To confirm your attendance RSVP to Jared Steffensen at jared.steffensen@utahmoca.org
Described by Outside Magazine as "America's only all-natural politician-composer," Phillip Bimstein is an Emmy Award-winning composer and former two-term mayor of Springdale, Utah (where Parade Magazine dubbed him "The Man Who Brought Civility Back to Town"). His music has been reviewed in Washington Post, Stereo Review, Billboard, Wired and The New York Times: "the irresistible charm of Mr. Bimstein's music … (and) his uncanny knack for finding the music of everyday life." Phillip is an Associate Instructor in the University of Utah's Honors College where he teaches "Radical Quiet," "Kindness," "Composing a Community." He is also a public speaker, including a recent TEDx Talk: "How to Practice Politics with Music in Mind." He has served as board chair of Utah Humanities and vice-president of the American Music Center.
Kelsey Harrison is a Salt Lake City based sculptor, and Sculpture Intermedia Professor in the Department of Art & Art History. She uses craft and architecture vernaculars to investigate the way form and material "speak", and the way we understand our social roles from city planning, from architecture, from furniture, from joinery, from material. Her work has been shown in institutions nationally including The Jewish Museum, Abrons Art Center, and The Knockdown Center in New York, SOMArts in San Francisco, The Sullivan Galleries in Chicago and The College of William and Mary in Virginia. She was the recipient of the PSGA Public Art Grant at SUNY Purchase, and was a 2014-15 resident at Brooklyn Wayfarers Studio Residency, as well as the School of Making Thinking, Peters Valley, The Wassaic Project, and The Miranda Arts Project Space. Harrison received her BFA in Sculpture from Purchase College, State University of New York and her MFA in Sculpture at the School of the Art Institute of Chicago.