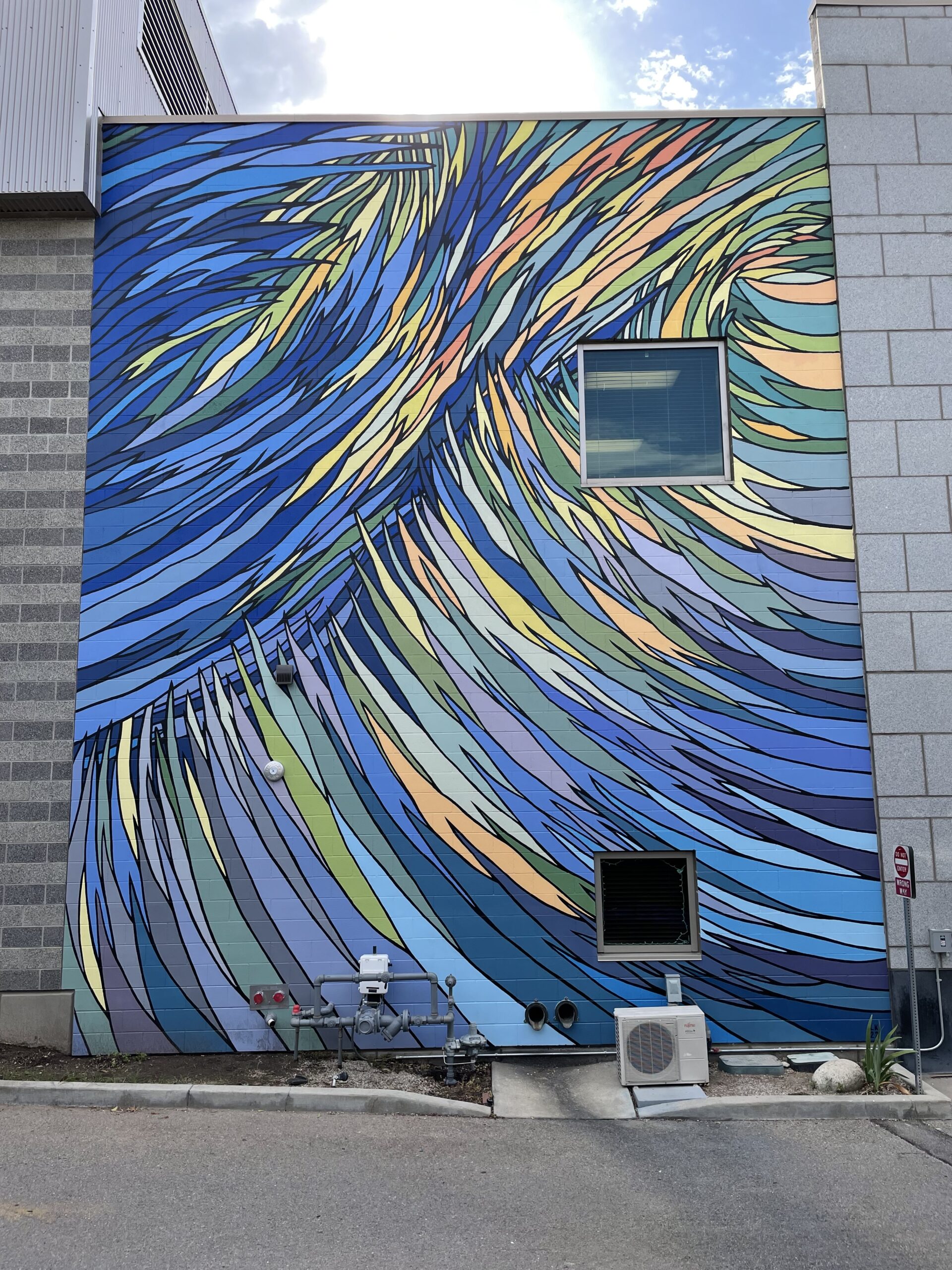 Adjunct Assistant Professor and BFA alum Lenka Konopasek (Painting & Drawing 1994) unveiled a new mural at Rose Wagner Performing Arts Center for their 25th anniversary celebration recently.
Shape Shifting is inspired by the idea of dance movement present in experimental dance productions. The design conveys the idea of movement, uplift, and perpetual change to reflect the essence of dance movement rather than illustrating it. The mural consists of abstracted shapes, creating an animated effect that is evocative of fragmented light or a sense of motion. The design is breaking out of the rigid order of the neighboring brick lines, coming together in a swirl of dynamic movement. Forming a new order, swelling together in a cluster, and dissipating again into individual shapes. Like in a dance performance all the small parts are moving in harmony to produce a larger directional shift.

The mural also reflects the dynamic nature of Salt Lake City and its inhabitants. The gradual transformation of the downtown Salt Lake City area from 9-5 business center to more pedestrian friendly place filled with restaurants and cultural venues, resulting in changing demographics and larger diversity in downtown.
View Shape Shifting at the Rose Wagner Performing Arts Center, 138 W Broadway, Salt Lake City, UT.