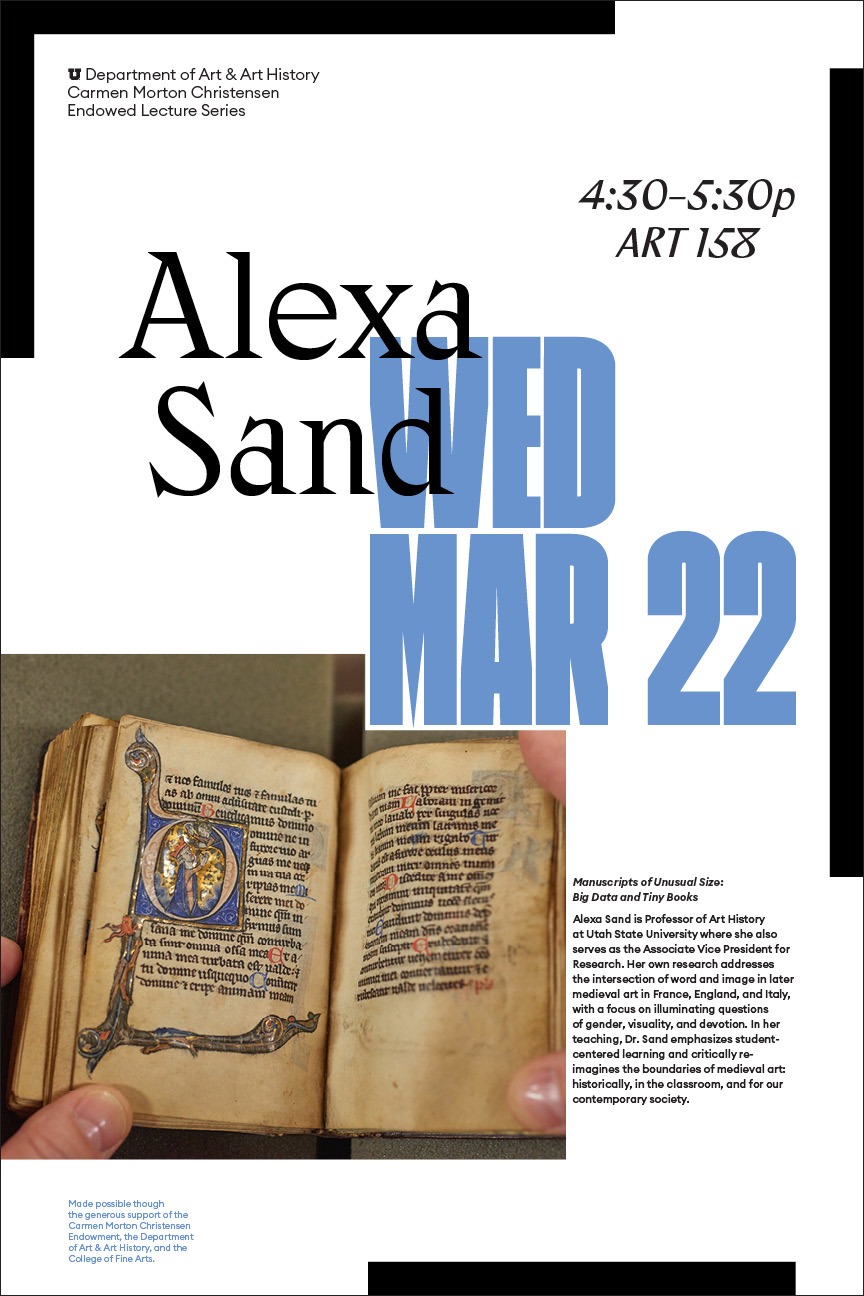 Manuscripts of Unusual Size:
Big Data and Tiny Books
Alexa Sand is Professor of Art History at Utah State University where she also serves as the Associate Vice President for Research. Her own research addresses the intersection of word and image in later medieval art in France, England, and Italy, with a focus on illuminating questions of gender, visuality, and devotion. In her teaching, Dr. Sand emphasizes student-centered learning and critically reimagines the boundaries of medieval art: historically, in the classroom, and for our contemporary society.
This lecture will also be viewable on Zoom, please register in advance. After registering, you will receive a confirmation email containing information about joining the meeting.
This event is co-sponsored by the Andrew W. Mellon Society of Fellows in Critical Bibliography at Rare Book School, and organised by SoCFB fellow Meekyung MacMurdie. Made possible through the generous support of the Carmen Morton Christensen Endowment, the Department of Art & Art History, and the College of Fine Arts.