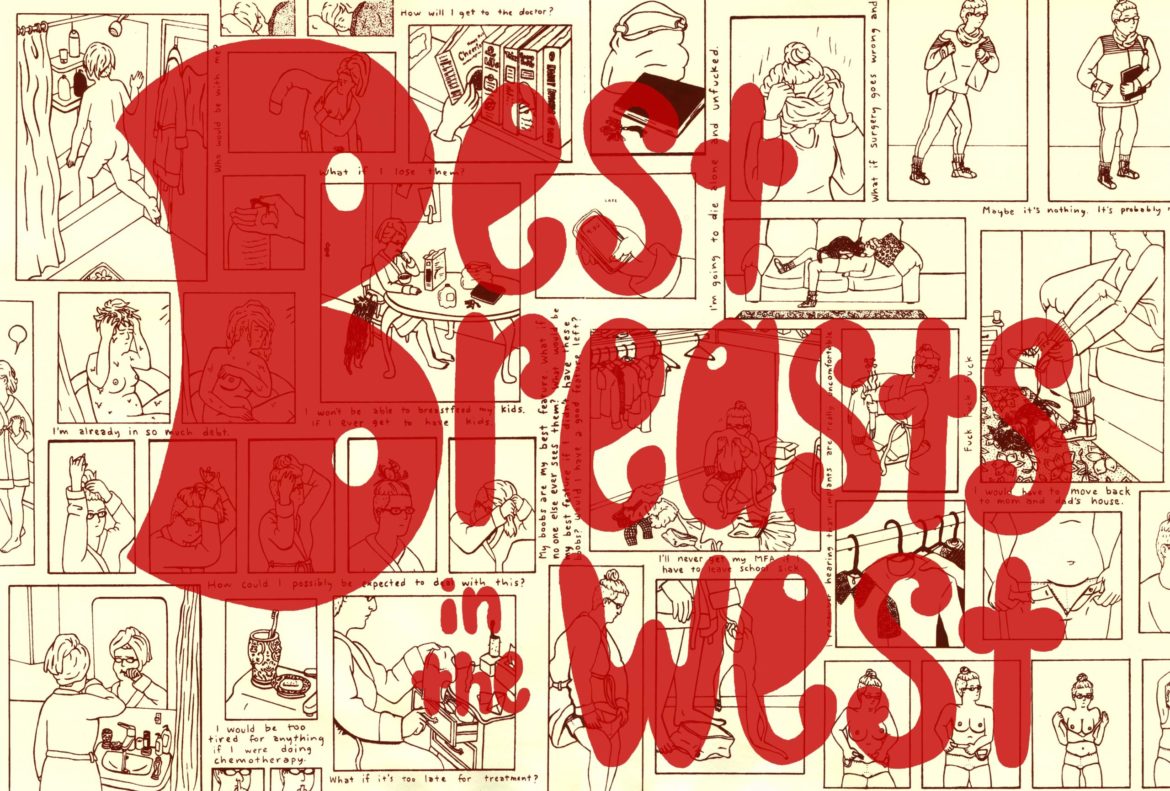 PROJECTS GALLERY: JAN 24 – MAR 21, 2020
OPENING RECEPTION: FEB 7, 2020 | 7-9 PM
Utah Museum of Contemporary Art
20 S. West Temple
Salt Lake City, UT 84101
Being a woman and living in the body that comes with it can be a fraught experience. In Best Breasts in the West, Trishelle Jeffery navigates her experiences with her body and all the fears, confusion and expectations that come with it.
At the start of the narrative, there is a sudden obligatory inspection of Jeffery's mortality, which brings a fight to live in spite of the American healthcare system, as well as her own mental health. Best Breasts in the West is a work that allows the viewer to see the intimate details of Jeffery's deepest embarrassments. This work shares the naked realities of objectification, people's presumptions, and trying to navigate one's own body when everything seems to be falling apart.
Trishelle Jeffery is a cartoonist and printmaker from Salt Lake City, Utah. She received her education at Snow College and the University of Utah, and got her Masters of Fine Arts from Wichita State University in 2018. Her work has been exhibited nationally with solo exhibitions in Kansas and Utah. She currently teaches printmaking at the University of Utah and is a member of SaltGrass Printmakers.