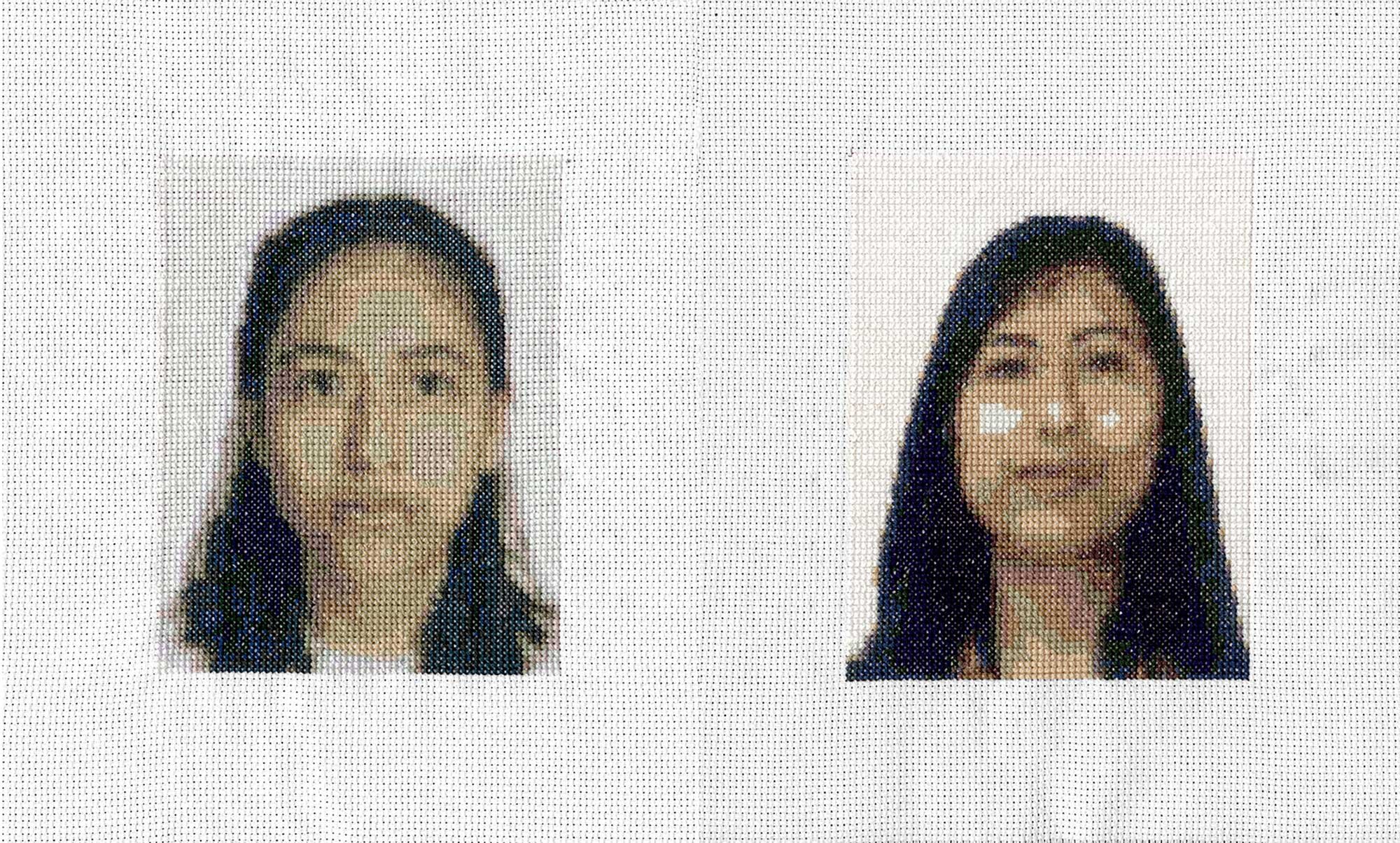 Alum Nancy Rivera (MFA 2016) opened a new exhibition with Denae Shanidiin last month at Granary Arts:
"Facing Home" brings work by artists Nancy Rivera and Denae Shanidiin into dialogue, and considers notions of home, displacement, and memory as they relate to a multicultural identity. Through soft-sculpture installation and photography-based works, both artists reveal complex and malleable ideas of self that convey a desire to probe and preserve the cultural experiences that mold them.
Rivera, who was born in Mexico City and immigrated to the U.S. with her parents, draws from government-issued immigration documents, a small collection of family photos, and photographs taken during visits to her hometowns in central-Mexico to construct works that trace her experience as first-generation Mexican-American.
Shanidiin, born to the Diné Nation, shares an identity hungry for a sense of hózhó—balance and harmony—in a cruel world. Within Dinétah—her ancestral homeland—Shanidiin's work offers personal identifiers of the softness and resilience she embodies. Both spiritually and materialistically, Shanidiin expresses her bond to motherhood that is shaped by her matriarchal identity while processing her displacement as an Indigenous asdzáán (woman).
The resulting exploration of family history, traditions, and nostalgia is personal – yet also reveals the parallels of the artists' multicultural identity, transcending their individual experience.
Nancy Rivera + Denae Shanidiin / "Facing Home" on view at Granary Arts through January 22, 2021
Image: Nancy Rivera, Mexican (1999), American (2017), cotton embroidery floss, cross-stitch cotton fabric