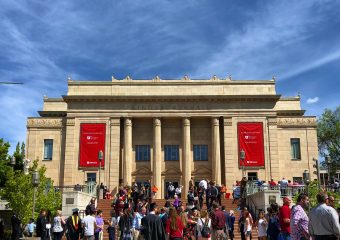 Congratulations ot the Class of 2022! We caught up with a few graduating seniors about their plans after graduation:
---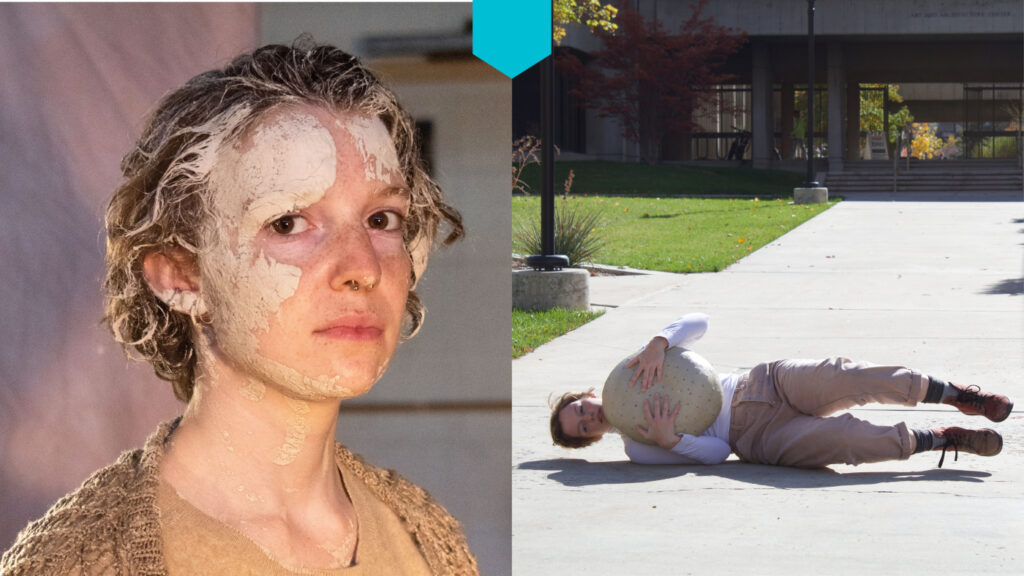 Comstock has received a Development internship at Penland School of Craft, located in North Carolina's Blue Ridge Mountains. Penland focuses on clay, bookarts, glass, metals, textiles, and printmaking, and serves as a hub of community for artists and craftspeople nationally. It hosts a constantly changing roster of instructors that are nationally recognized professional studio artists. Comstock will be focusing on the Annual Benefit auction, the third largest craft school auction in the country, and looks forward to connecting with artists on and off campus, exchanging ideas, and reading in the woods during their time at Penland.
They will also present a performance piece in Berlin, Germany with artist collective Aktionskunst Park Gruppe this summer, and have received an offer for an assistantship from the Archie Bray Foundation in Helena Montana.
---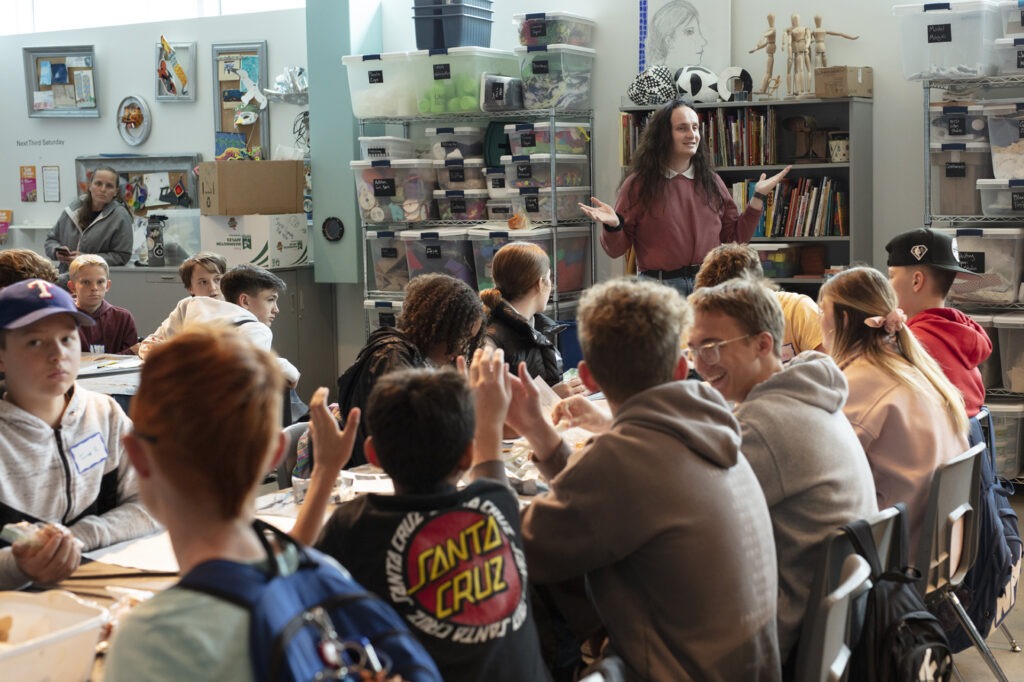 Drew Reynolds will be continuing his education: "I started off my undergrad career not really sure where I would end up after graduation. I was passionate about the arts and saw the transformative power they have in shaping communities but wasn't sure how I could apply this outside my studies. I focused my much of undergrad career on pursuing art history but knew something was missing. I learned so much from my art history professors and classes, but I did not want to keep what I learned to myself. Through these experiences, I realized the power of art to radically change and connect people to one another. Additionally, my work at the UMFA opened me up to a whole new world of possibilities and helped me find my passion for teaching. These last two semesters I've taken classes in the Art Teaching area which only helped to reaffirm this passion. It was in these classes that I met Beth Krensky who helped me navigate and find my path to grad school and pushed me to apply to Columbia. I am beyond thrilled to be attending Columbia this Fall working towards a Master of Arts in Art and Art Education in the Teachers College!"
---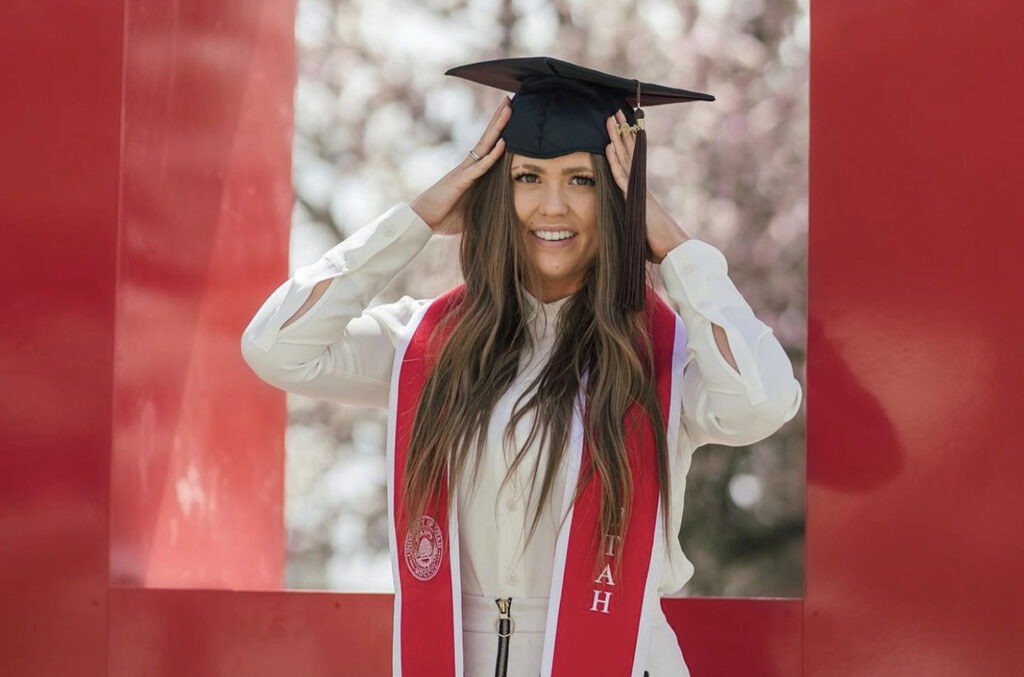 Ceramics major Dani Okelberry will be heading to Rocky Vista College of Osteopathic Medicine in July! "I am looking forward to serving my community, and I hope to go into a specialty where I can use my artistic skills. I am interested in surgery, OBGYN, and Ophthalmology at the moment. I would be able to work with my hands as I have during my degree in the ceramics department. I am hoping to again have a ceramics studio in my home once I have chosen a place to settle! I have loved being the Clay Club President, and studio tech and I will miss the art community greatly!"
---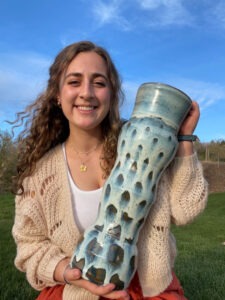 Ceramics minor Phia Skedros will be heading east to medical school at the end of the summer! "I majored in Anatomy and Physiology with a minor in Ceramics. I'll be attending Philadelphia College of Osteopathic Medicine in Philadelphia this August. I look forward to continuing my ceramics while I'm there with my small business @skippingstoneceramics."
---