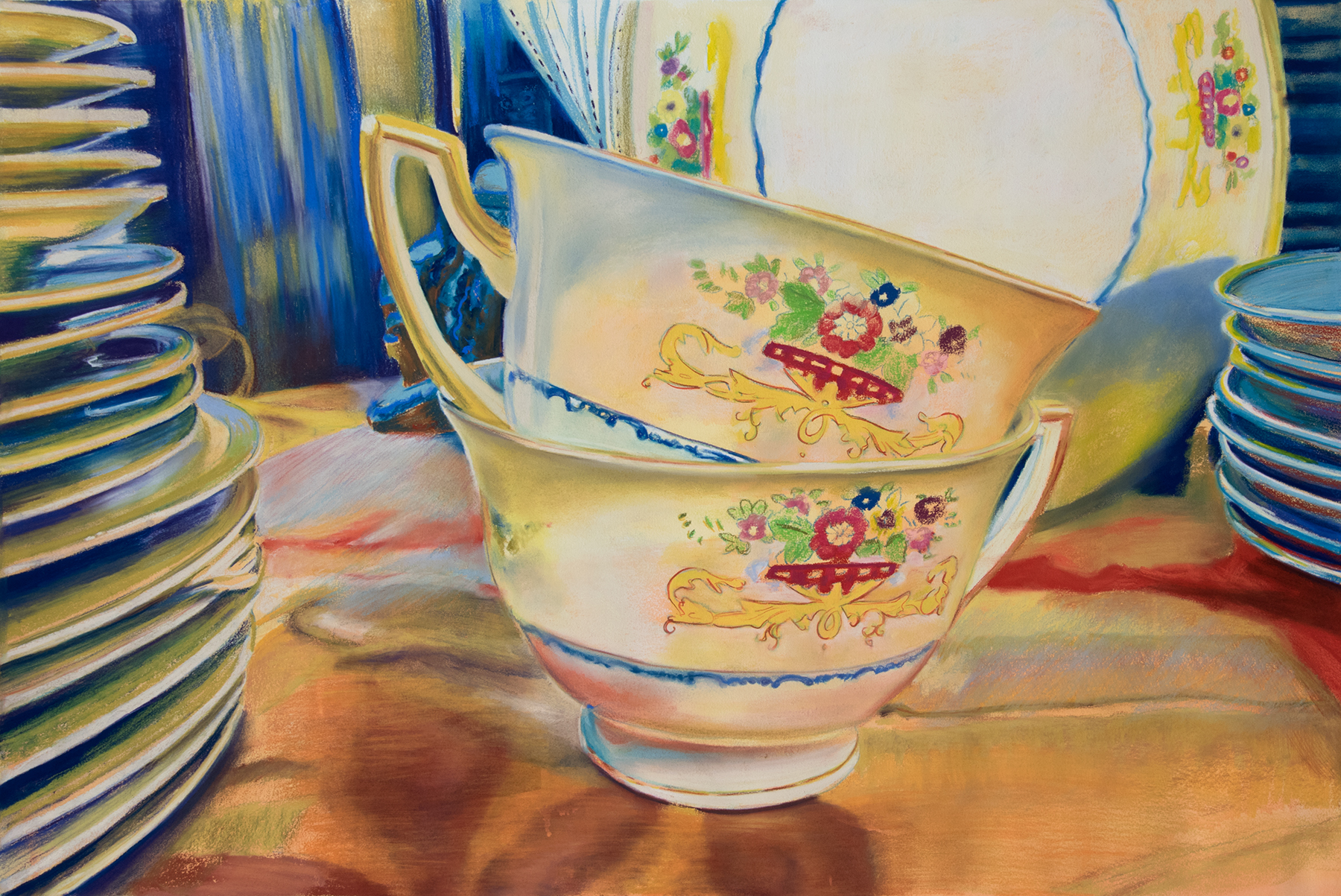 Congratulations to Painting and Drawing alum Alyssa Hood (BFA 2019), who will start the MFA program at the Ernest G. Welch School of Art and Design at the Georgia State University in Atlanta this fall! Hood has also been awarded the Area Distinction Fellowship in Painting and Drawing based on the quality of her work.
While studying in the Department of Art & Art History, Hood was a Howard Clark Scholarship recipient in 2019, and her work was featured in the Scholarship Exhibition in Gittins Gallery in September of last year. We had a chance to catch up with Alyssa about her news.
What made you decide to study for your MFA?
I knew while I was an undergrad, an MFA was something I wanted to pursue. I really love being able to work in a focused environment with other artists and professors to help develop the voice in my work. I knew that finding the right program was critical to help progress my work and experiences in art.
How do you feel your experience at the University of Utah prepared you for this endeavor?
I honestly think my work ascended to a much higher level I didn't think was possible, in the three years I attended the program. I worked with brilliant professors that provided skilled knowledge in their craft, and challenged my own abilities and creativity. It ingrained in me an eagerness to work hard and stay curious.
What advice would you give students who are preparing themselves for similar adventures?
Definitely research MFA programs that align with what you are interested in. Visit campuses and make appointments to tour the programs and see the kind of work the students and faculty are making. Find MFA programs that might also have a thriving art community, art shows, and opportunities to share art with the public.
View the gallery below to see some of Hood's artwork from her undergraduate studies. We look forward to seeing her new work! Follow her @alyssahoodart on Instagram!