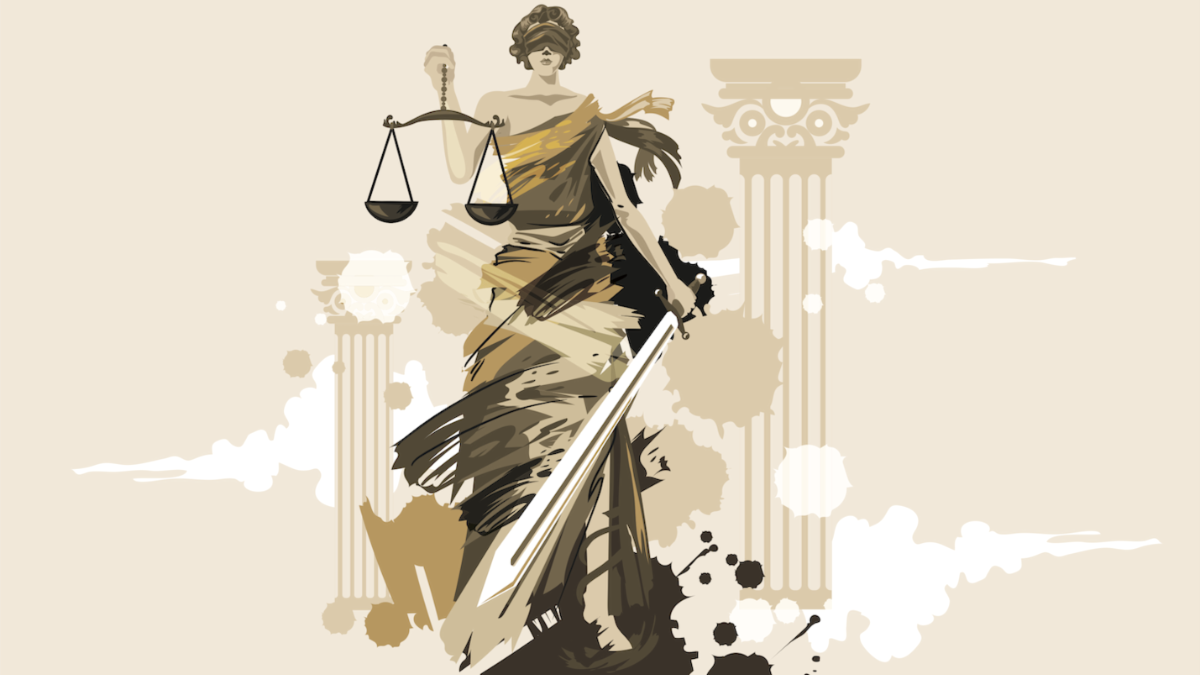 Art & The Law Webinar
Thursday, September 3
12:00 – 1:00 p.m.
Please join ULaw Dean Elizabeth Kronk Warner as she moderates a new webinar series on equity, diversity, and inclusion. This webinar will discuss art role in today's social unrest and fight for racial justice from the cross roads where law, social unrest and poetics intersect. Panelists will be Artists Edgar Arceneaux, Louis Cameron and Curator, Whitney Tassie.
The webinar will focus on the intersection of art and the law in society and will feature Edgar Arceneaux, an artist working in the media of drawing, sculpture, and performance, whose works often explore connections between historical events and present-day truths. Arceneaux, created an original work for the S.J. Quinney College of Law to represent Martin Luther King Jr.'s iconic quote, "The arc of the moral universe is long, but it bends towards justice" which is displayed in the school's sixth floor moot courtroom. The art is displayed in the law school's lobby and stands as a tribute to the history of a beautiful struggle, while challenging students to question if Dr. Kings proposition remains true in today's America.
Other panelist include, Louis Cameron and Whitney Tassie. Cameron, is an American artist who lives and works in Berlin, Germany. His paintings are collages on canvas with patterned compositions and his diverse photography practices encompasses the creation of portraits and abstractions that engage the traditions of Surrealism and Dada. Tassie, is the Senior Curator and Curator of Modern and Contemporary Art at the Utah Museum of Fine Arts (UMFA) on the campus of the University of Utah. She believes that art is integral to creating a just world and that museums should be accessible and inclusive community spaces committed to advancing social justice. She will be highlighting some UMFA works that relate to the law from different angles.