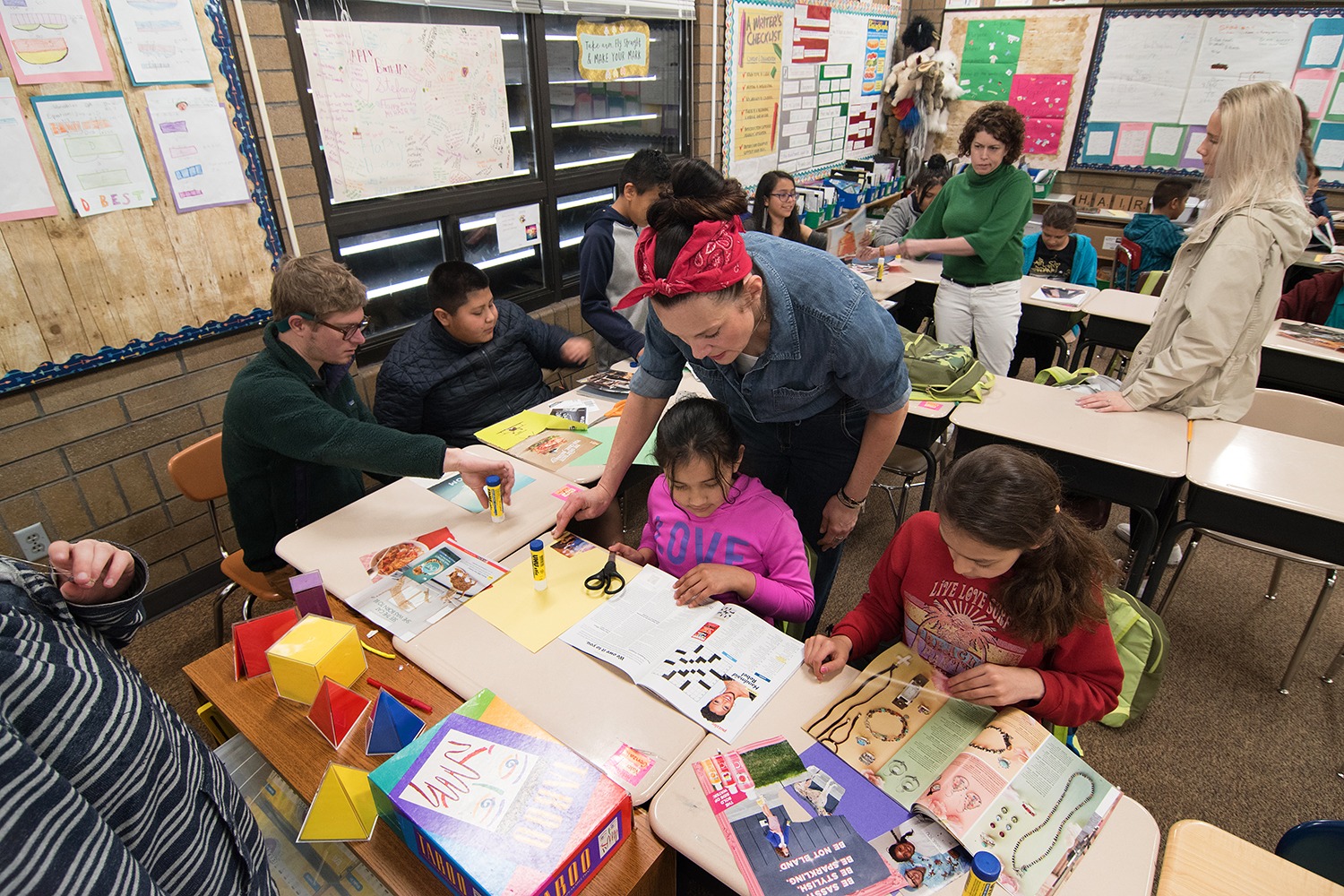 Students in Jorge Rojas' Art in the Community class have been working with Go Girlz (The U's Women Resource Center), Girls on the Run, and Mary W. Jackson Elementary School Friday after school program students this semester on a collaborative project creating presentations and lesson plans around theme of Women in Art. Young students that participated in these three programs at Jackson Elementary contributed to this process and curriculum and were empowered to teach the final curriculum to other young students at their school. This process included conversations, games, and art making activities around feminism, the lack of representation of women in art, tolerance, empowerment, culture and identity, mural and public art. Final presentations and curricula focused on women artists of color including Ruby Chacon, Jessica Sabogal, Frida Kahlo, and Faith Ringold, among others.
Rojas says of the project: "A really important part of my class was thinking about how to thoughtfully and respectfully enter into community, the importance of dialogue, and always beginning any community engagement by acknowledging the cultures, power, and assets that exist within our diverse neighborhoods."  The class and students are all helping to inform a public mural that will be painted by first generation Colombian American artist, Jessica Sabogal, in Salt Lake City's westside in June.
Partners in the mural project include the U's Office for Equity and Diversity, University Neighborhood Partners, ACME Scholars, and Mary W. Jackson Elementary.