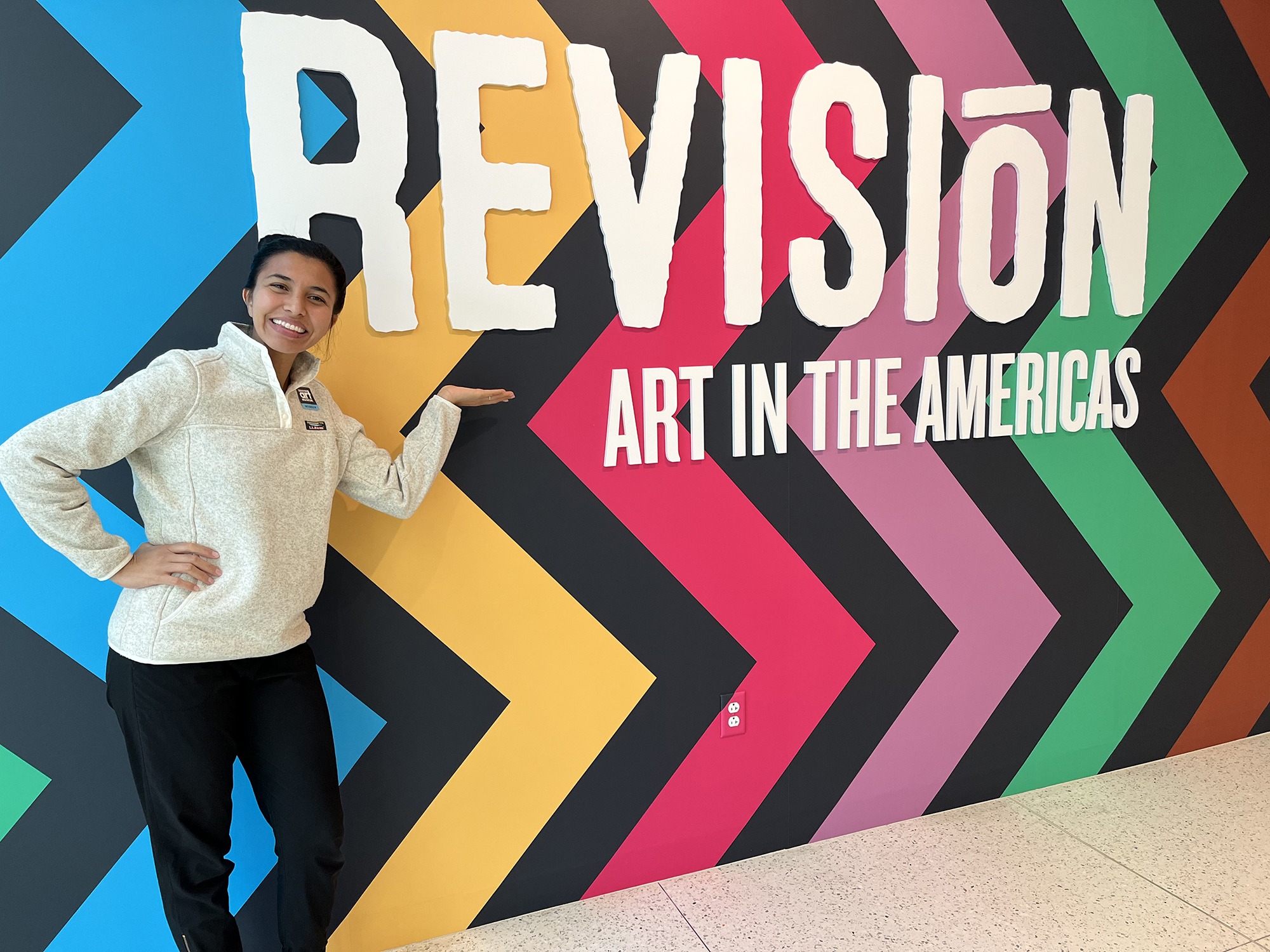 Congratulations to Art History MA student Alberta Madrid, who will present her paper Reframing Borders and Boundaries: Appropriating the Florentine Codex as a U.S./Mexico Map at the upcoming 19th Annual Graduate Symposium in the History of Art & Architecture at the University of Oregon.
In this presentation, I will discuss how the artist re-works Western artistic traditions to recreate borders. To name a few, I discuss how the 

Florentine Codex's 

book format works as a border. For example, borders contain and do not let anything in or out. Similarly, a book's format contains pages of narrative and for a reader to know the end from the beginning, they would have to follow the sequence page by page. This format does not allow for an alternative reading. Instead, Rodriguez uses a single large sheet of amate paper which collapses time and place by 

mixing iconography from the Codex with contemporary images of immigration violence so that the viewer can see the atrocities from the past and present all at once. Presenting the composition on a single sheet of paper 

demonstrates no definite end to the conquest. Another border I will discuss is the one containing illustrations in the Codex. Images of animals are usually presented inside little black rectangular boxes serving as picture frames. This is a Western artistic convention. Instead, Rodriguez releases the sea creatures and animals from their frames and depicts them as traveling and crossing borders freely. 

I look forward to presenting my thesis at the University of Oregon's 19

th annual Graduate Symposium In/Out of Place. I am grateful for the opportunity; thank you to all who have supported my research efforts!