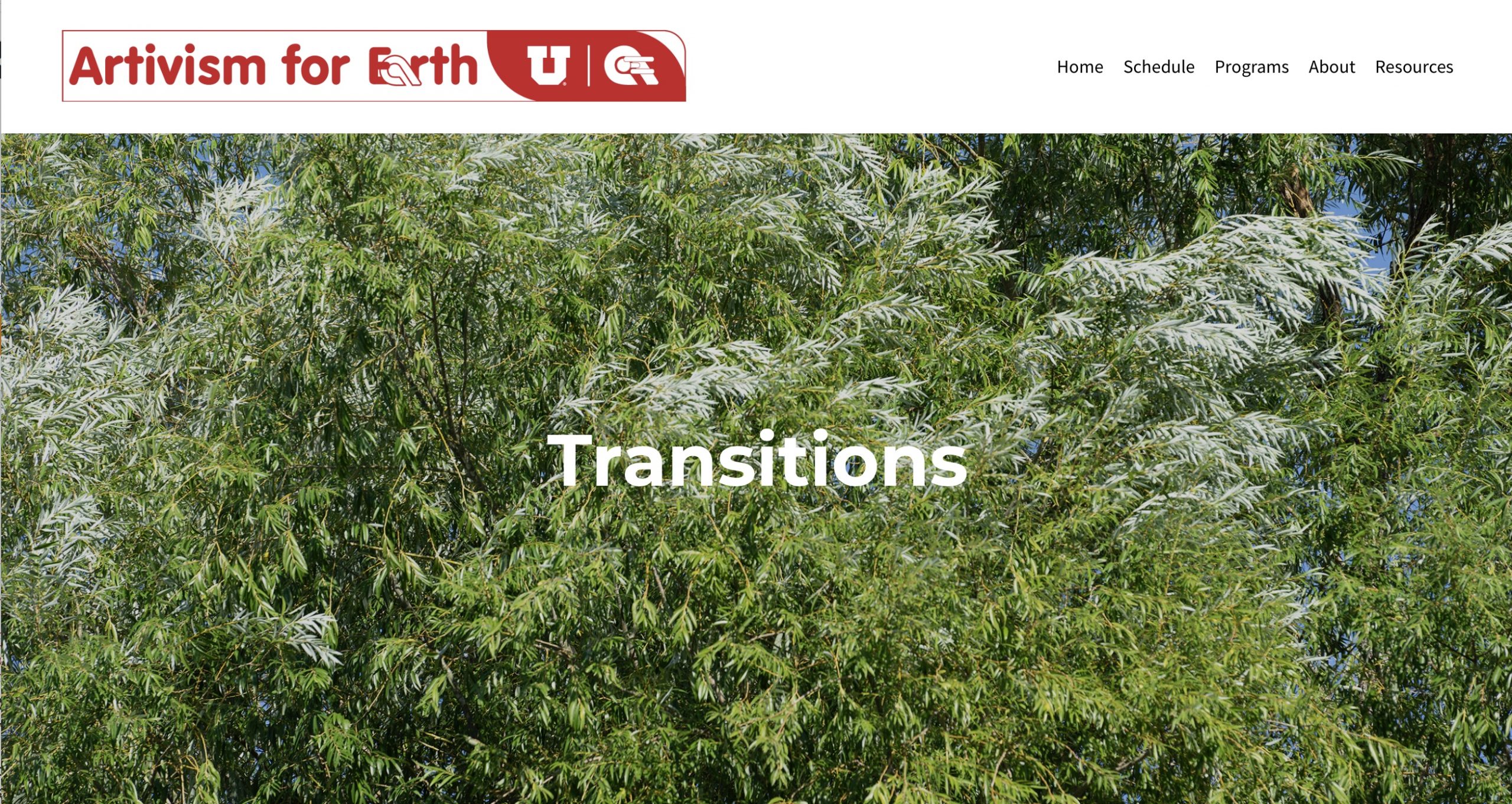 Artivism for Earth: Expressions of Loss and Hope is an interdisciplinary collaboration out of the University of Utah to find compassionate and creative solutions to climate crisis. Online content of these artistic collaborations begin on Earth Day, Thursday, April 22, 2021.
Transitions is a collaboration between Artist Wendy Wischer and Poet Katharine Coles that creates transitions in the Expressions of Loss and Hope program for Artivism for Earth. Only the Wind is a piece in 9 parts. A visual and linguistic poem titled with a phrase that suggests both threat and comfort, it circulates through the presentations and performances of Artivism4Earth, Expressions of Loss and Hope. Weaving a whisper with the dancing of trees, this piece invokes the wind that continuously circulates the planet, carrying with it successive seasons and both the gifts and devastations of weather.
In Three High Places, Wischer collaborates with composer John Luther Adams: "Light illuminates the performer, bringing attention to their movements and their song. Yet the climate crisis we face darkens everything, casting shadows on our actions and casting shadows on our melodies. The Dark Cloud video casts slow moving clouds, seen within the perimeter of the spotlight, obscuring the performer, hiding the movements and darkening the score. As the music persists through the darkness, the clouds dissipate and the spotlight is once again illuminating. As we persist, even when there is darkness, we will have moments full of light and hope."
MFA candidate Reilly Jensen created VR audiovisual simulations for "Hour of Decision: A Cycle of Four Elements", a collaboration with other graduate students across the university starting at 1pm today. This project consists of four immersive performances, arranged under the classical elements: earth, air, water, and fire.
Don't miss all the works in this important event!