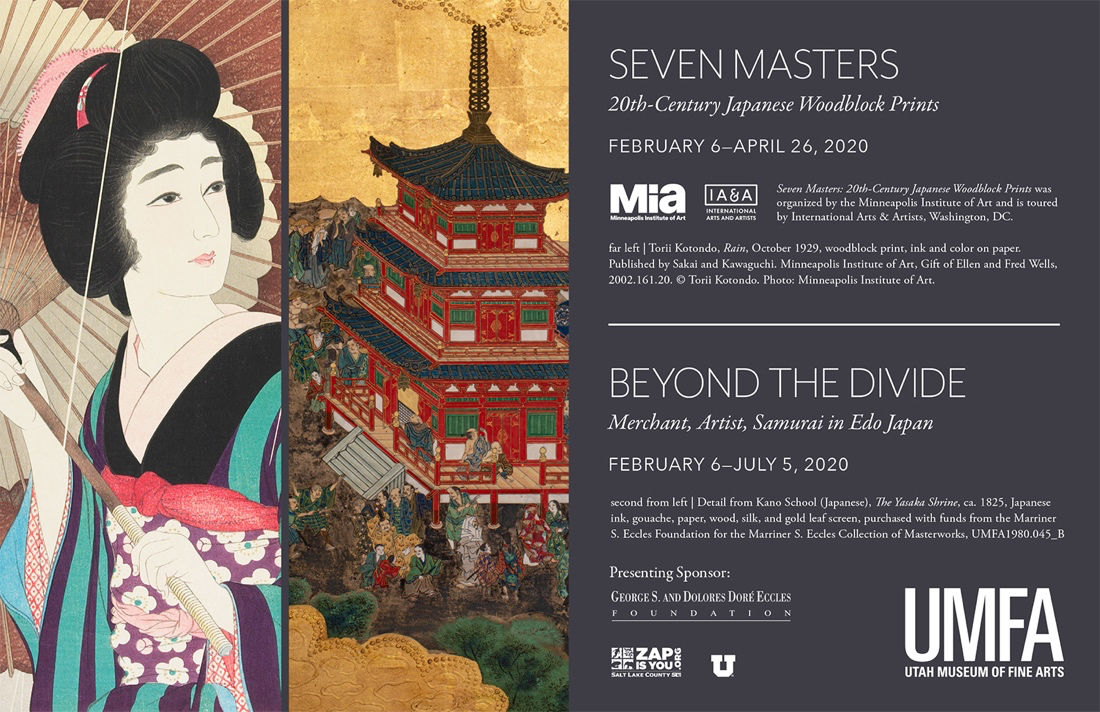 Curator Talk & Exhibition Preview | Seven Masters: 20th-Century Japanese Woodblock Prints
Wednesday, February 5 | FREE
Exhibition preview 5 pm | Lecture 7 pm
Andreas Marks, head of the Japanese and Korean art department at the Minneapolis Institute of Art, will discuss the artists and stories behind shin hanga, "the new print." This art movement developed in the first half of the twentieth century in an effort to revive the great Japanese tradition of woodblock prints (known as ukiyo-e) and simultaneously capture the dynamic, modern life of Japan. Exhibition galleries open for a public preview at 5 pm. The lecture, "Changed Times: Sources & Methods behind 20th-Century Japanese Woodblock Prints," begins at 7 pm in the UMFA's Katherine W. and Ezekiel R. Dumke Jr. Auditorium.
Support provided by the Asia Center at the University of Utah.