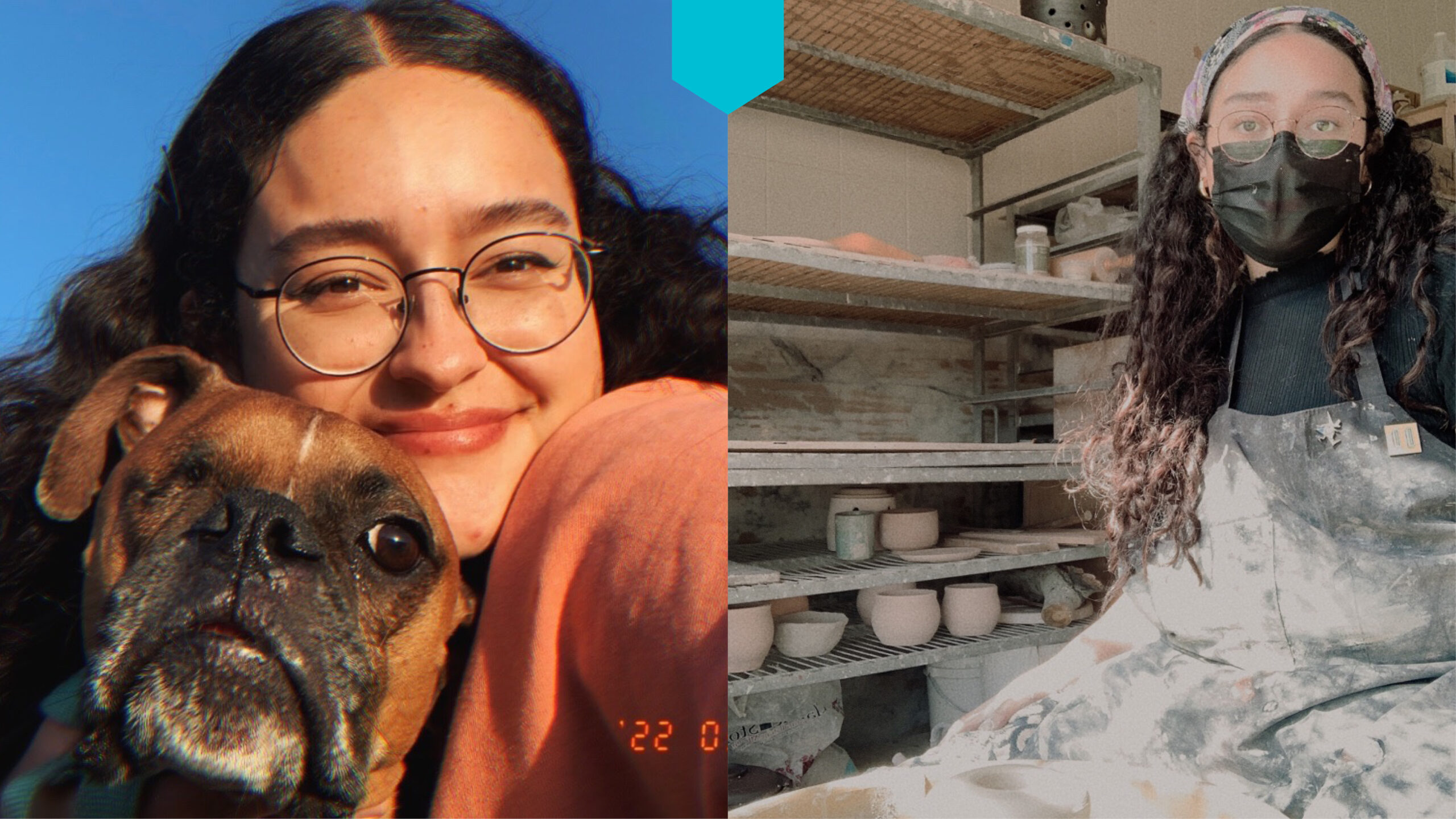 We're delighted to share that Alexandria Jensen has been awarded the College of Fine Arts Outstanding Senior for Art & Art History!
Alexandria Jensen
Department of Art & Art History
Pronouns: She/Her
Majored in: Art Teaching with K-12 Licensure
Hometown: Salt Lake City
Three words that describe you: Kind, Passionate, Creative
Most impactful class or professor: Beth Krensky really encouraged and inspired me throughout my time in the College of Fine Arts. The kindness and care that she radiates to all of her students is so important, and her passion for art education further reinforced my choice to be an art educator.
A CFA moment you'll never forget: I really loved all of my studio courses throughout my time at the CFA. I was able to learn about and explore so many different mediums and develop a newfound passion for ceramics. I am really grateful to all my professors who encouraged me!
What inspires you: My students inspire me. Seeing them make discoveries and breakthroughs when exploring different artistic processes always inspires me to create and explore with my own artwork.
Summary of major accomplishments on or off campus: I have accepted a position as the ceramics teacher at a school in the community I have been working with youth in for five years.
We also congratulate Outstanding Senior Fiona Thomas (School of Dance), Yein Ji (Department of Film and Media Arts), Merinda Christensen (School of Music), and Danny Borba (Department of Theatre). These individuals were nominated for their academic achievements, artistic and scholarly accomplishments, and ongoing commitment to their craft. We are inspired by each of them, and look forward to witnessing the ways they continue to contribute to our community. We are honored to have shared their time here as students.
Congratulations!