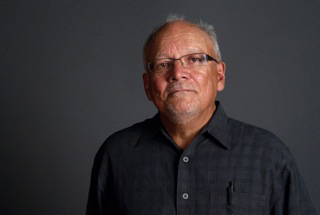 Raymond C. Morales is a designer and Professor Emeritus at the University of Utah. He served as a professor in the graphic design program at the University of Utah for forty years. He graduated from Brigham Young University in 1972 and worked there as an art director and part-time instructor for two years.
During his 42 years in the design field, Morales has been involved with various design projects in corporate and retail identity and advertising design. He founded his own design studio, Raymond Morales Design, in Salt Lake City, Utah. He has worked on design projects for the following organizations/companies: Kastle Ski, USA Park City Ski Corporation, Sundance Ski Resort and Institute, Utah Film Commission, USDA Forrest Service, and Sizzler Corporation.
Morales has also played an active role in the community, producing visual materials for the Miss Wheelchair Pageant, Utah Heart Associations, the Alpine School District and the North Mountain Artists Cooperative. His professional affiliations include the American Institute of Graphic Arts (AIGA), the Salt Lake Art Directors Club, and the North Mountain Artists Cooperative. His current work includes a wide variety of application, from sports apparel designs to graphically representing major Utah arts and recreation industries, to software corporations such as Novell, Access Data, Trade Winner, and Gazelle.
In 2012, the University of Utah College of Fine Arts established the Raymond C. Morales Post-doctorate and Post-MFA Fellowships. To promote diversity within the College of Fine Arts faculties by encouraging graduates from underrepresented groups who have completed a terminal degree to pursue a career in college teaching. These CFA Fellowships are two year residencies, and up to three artists or scholars may be appointed. The Fellowships are names in honor of Professor of Graphic Design, Raymond C. Morales-the first tenured faculty member appointed in the CFA from the underrepresented group.
A native of Orange County, California, Raymond Morales now resides in Utah with an office in Salt Lake and a studio/home office in American Fork, Utah.