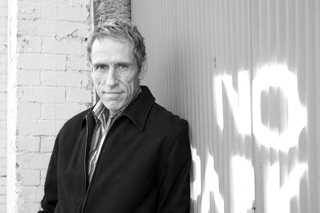 Randall Smith graduated from the University of Utah in 1972, with degrees in Graphic Design from the Art Department and Advertising in the Journalism Department.
Randall has more than thirty years creative experience in graphic design and advertising. Prior to forming modern8 in 2001, he was a principal in Smith Slighting Partners, a traditional and interactive design firm. Before that he headed his own firm, Randall Smith Associates, a graphic design firm formed in 1989. For seven years he was partner in Smith & Clarkson, a Salt Lake Design firm. Previous to that, he was senior designer for the LDS Church Graphic Design Department.
He was founding President of the Salt Lake Chapter of the American Institute of Graphic Arts (AIGA) and currently serves in an advisory capacity. Randall has been a visiting professor at Brigham Young University and often lectures at other schools. He is currently a member and has served on committees for the Utah Advertising Federation.
Randall's design has been recognized in national publications, including the New York Art Directors Annual, the AIGA Communications Graphics Annual, the New York Type Directors Annual, the National Society of Illustrators and Print magazine. Local organizations, including the Utah Advertising Federation, Salt Lake Art Directors Club and the AIGA Salt Lake Chapter have recognized Randall Smith with over 150 awards.