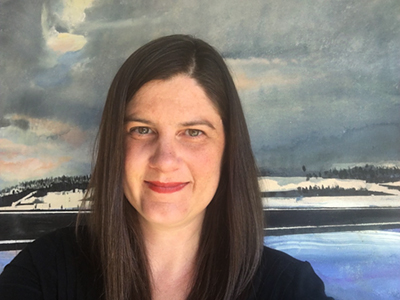 Lela Graybill is Associate Professor of Art History at the University of Utah, specializing in the art and visual culture of the eighteenth and nineteenth centuries. She received her Ph.D. in Art History from Stanford University. Her research and teaching examines historical relationships between the fine arts, popular culture, media technologies, visuality and display.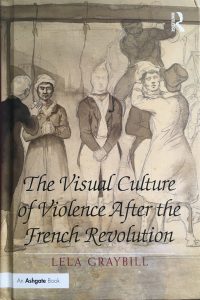 Her first book, The Visual Culture of Violence after the French Revolution (Routledge, 2016), traces four sites of spectatorship that exemplified the visual culture of violence in the late eighteenth and early nineteenth centuries, offering a new account of the significance of violent spectacle to the birth of modernity. Considerations of the execution scaffold, salon painting, print culture and the fait divers, and waxworks displays establish the centrality of spectatorial violence to experiences of selfhood in the wake of the French Revolution. Shedding critical light on previously neglected aspects of art and visual culture of the post-Revolutionary period, The Visual Culture of Violence after the French Revolution demonstrates how violent spectacle at this moment was profoundly shaped by shifting social attitudes, contemporary political practices, and rapidly accelerated technological developments. By attending to the formal and historical specificity of violent spectacle after the Revolution, Graybill affirms the historical contingency through which the visual culture of violence in the modern era has emerged.
Her current book project, Forensic Imagination: Art, Vision, and Modern Constructs of Truth, examines the critical role that circumstantial evidence played in the visual navigation of truth in the late 19th and early 20th centuries. Considering the stakes of evidentiary methods of "truth-making" as they circulated beyond the courtroom, in the experience and imagination of the viewing public, Graybill looks at the diverse visual practices and technologies that developed in the 19th and 20th centuries to situate spectators as witnesses, arguing for an intersection of art and forensic science that was crucial to the development of modern constructs of truth.