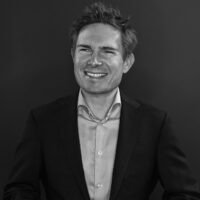 Joshua Graham is a Salt Lake City based artist and educator. He is best known for his site-specific work and community-based artistic interventions using found objects and other natural detritus. Artist-in-Residence programs are central to Joshua's practice and reflect his commitment to an ongoing investigation into the transformative power of art – a collaborative process that illuminates and strengthens our connection with the people and environments we interact with.
Joshua's work has been exhibited both nationally and internationally, including solo shows at contemporary art museums and permanent installations. He received his formal art training from the Arts Students League of New York, Brigham Young University, and the University of Utah, earning a master's degree in fine art and community-based art education. He is currently an assistant professor in art teaching at the University of Utah.
Research Statement:
My research explores the limits of conventional art spectatorship through the use of provisional materials and participatory methodologies. As a teaching artist, I situate my research within the field of art education, investigating the pedagogical possibilities inherent to the playful yet interrogative act of making art.
My current research project consists of a series of site-specific events or pedagogical interventions held in a diverse array of locations, including contemporary art museums and galleries, as well as vacant storefronts, hiking trails, and dried lake beds. The events themselves, although varied in form and content, are consistent in theme – exploring alternatives to the traditional hegemony of the 'art exhibition' by inviting participants to share in the process of artistic production. Through collaborative artmaking, individual aspirations are gathered together, forming a grand collection of possibilities. The ordered hierarchy of power is befuddled in favor of a contingent democratic exchange. The viewer is transformed into an active collaborator, a member of a community, an artist.
An important concern for my collaborative work within communities is how dominant culture has rendered many voices invisible, and how economic priorities have outstripped the culture of the earth. Moving art education out of the classroom and onto the streets, so to speak, adds to an ever-growing body of research highlighting the critical role of art as a way to understand the thematic universe of those around us. Supported by critical pedagogy while contributing to the field of place-based education, the projects give a voice to diverse people and highlight the importance of accessibility and equity in the arts.