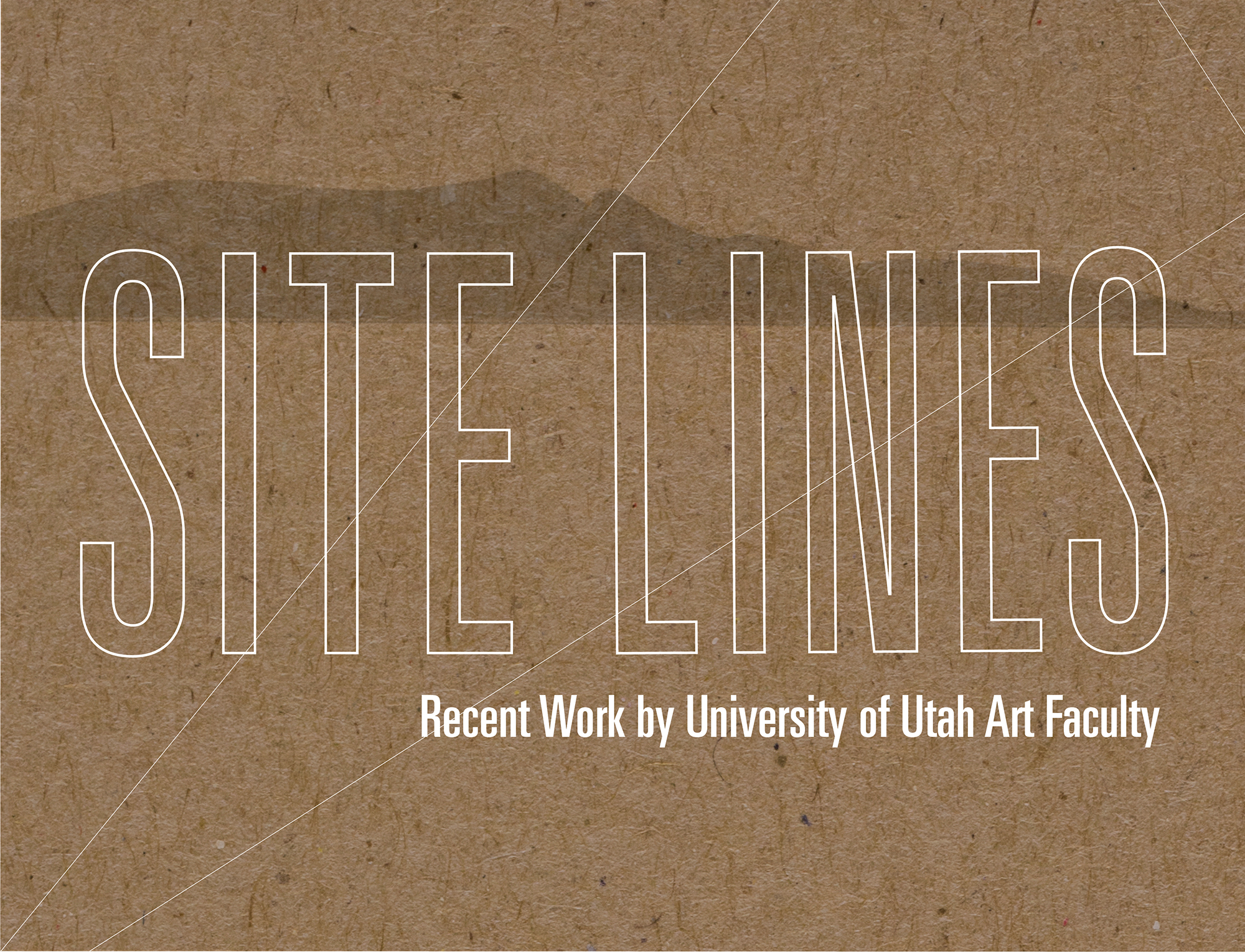 A lively gathering of contemporary art at the Utah Museum of Fine Arts (UMFA) this fall shows off the diverse and innovative talents of the department's outstanding art faculty. Site Lines: Recent Work by University of Utah Art Faculty, opening Friday, September 28, presents more than forty paintings, drawings, sculpture, photography, mixed media, letterpress and more by twenty-seven local creators who teach on the U campus.
Meet the artists and enjoy refreshments and light hors d'oeuvres at the opening reception Thursday, September 27, 5:30–7:30 pm at the UMFA. Throughout the fall, hear from faculty artists at three Wednesday gallery talks, on October 3 (5–7 pm), November 7 (5–7 pm), and December 5 (1–3 pm).
Edward Bateman, head of photography and digital imaging in the Department of Art & Art History, served as faculty liaison on the UMFA's cross-departmental exhibition team.
"Many art faculty primarily exhibit their work nationally and internationally. This exhibition gives our city and university community, both faculty and students, a chance to see outstanding examples of contemporary art they may not normally have an opportunity to see," Bateman says. "It's a reminder that the University is not an isolated institution but one in which the work of these artists can—and does—reach across the globe."
Participating artists are Bateman, Simon Blundell, Sandy Brunvand, Laurel Caryn, Van Chu, Lewis Crawford, Al Denyer, John Erickson, Kelsey Harrison, Tom Hoffman, Lenka Konopasek, Beth Krensky, V. Kim Martinez, Martin Novak, John O'Connell, Marnie Powers-Torrey, Andrew Rice, Horacio Rodriguez, Brian Snapp, Carol Sogard, Heidi Moller Somsen, Amy Thompson, Emily Tipps, Maureen O'Hara Ure, Jaclyn Wright, Wendy Wischer, and Xi Zhang.
The exhibition was guest curated by Felicia Baca, a respected Salt Lake City-based arts professional who manages visual art programs for the Utah Division of Arts & Museums.
"Educators have a critical task in fostering open dialogue in their field and examining the role of the arts in an increasingly complex world," Baca says. "These artists utilize the currency of their culture to address important social topics and employ processes and media that speak to their unique role as artists and educators."
The exhibition title refers, in part, to the way sightlines function in architecture, protecting a particular line of sight for an important or meaningful space. "Likewise, faculty play a critical role in facilitating unobstructed, often wider views of social and cultural issues for students," Baca says.
Presented triennially, the faculty exhibition is an important collaboration between the visual artists who teach in the college and the UMFA, the U's fine arts museum. The UMFA supports teaching, learning, and research by connecting campus audiences to world-class art experiences, offering free programs aimed at improving student life, and helping faculty integrate visual art into their courses and expand their own research.
Site Lines is sponsored by the U's Arts Pass program, a one-of-a-kind benefit allowing students to use their UCard to get free or deeply discounted access to hundreds of arts experiences on campus each year, including free admission to the UMFA. Additional support for the exhibition is provided by the College of Fine Arts and the Department of Art and Art History.
Faculty and staff are also admitted free to the UMFA with UCard.
For more information and links to additional related programs, please visit https://umfa.utah.edu/site-lines.