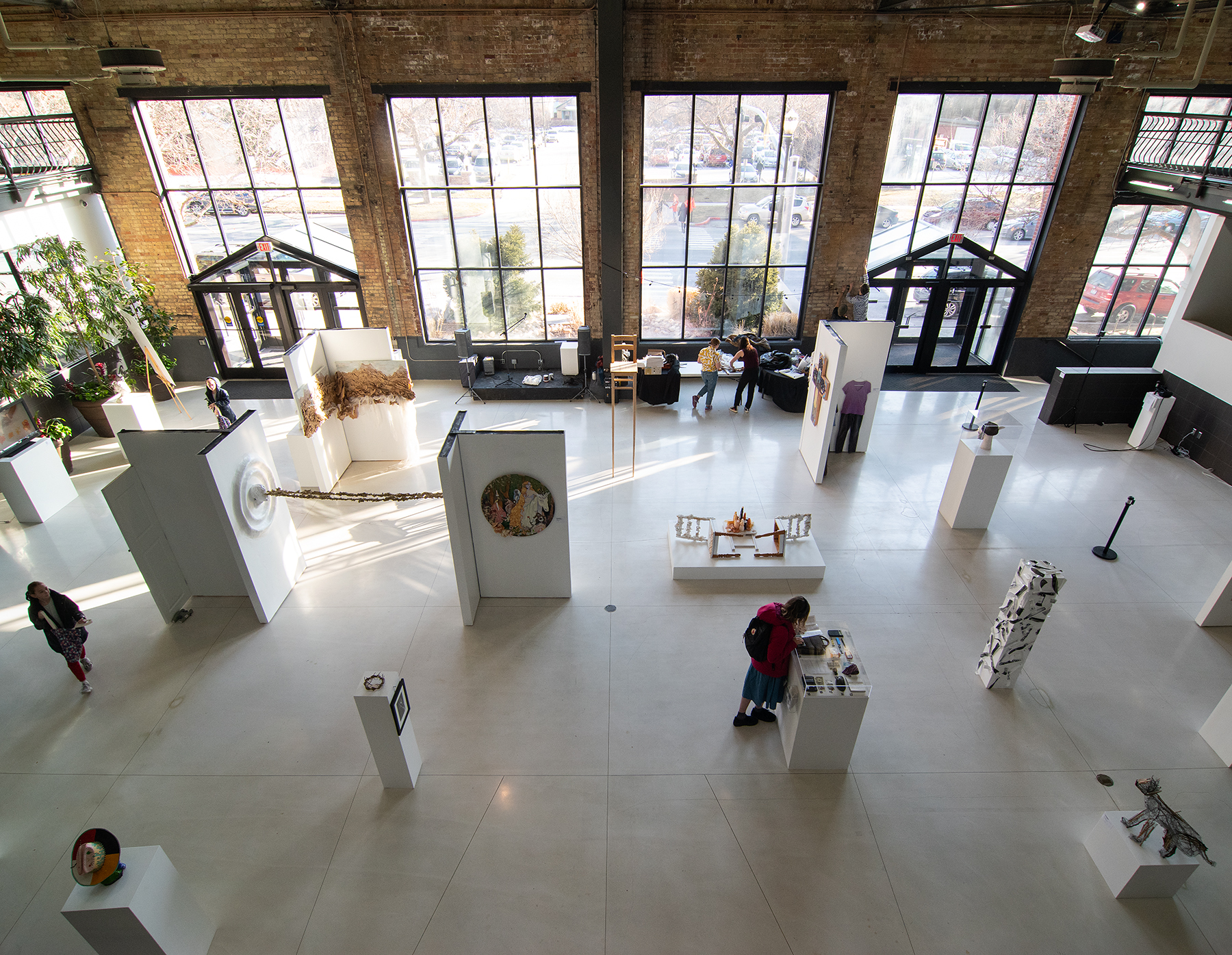 What does wax, photography, metal, clay, wood, plastic, virtual reality, video, trash, yarn and paint have in common? Exactly 16 talented students from throughout the Department of Art & Art History coming together under the mantel of the Sculpture Club to present their sculpture intermedia artwork. The exhibition, Art in Form, was on view February 22-24, 2019 at the Trolley Square Mall's South Court.
The theme gave viewers an opportunity to consider art with volume and mass. The exhibition treated viewers to explorations in colonialism, identity, global warming, mental illness, fetish, war, whimsy and virtual reality. The featured artists came from a variety of majors, including Ceramics, Sculpture Intermedia, Photography, Art Education, and Marketing. It was an entirely student run and organized event, even down to the exhibition walls they constructed!
The artists included: Stone Anderson, Alec Bang, Jennifer Bohn, Natalie Cheatham, Ethan Edwards, Nate Francis, Kelly Goff, Dana Hansen, Anita Hawkins, Bea Hurd, Molly McGinnis, Emily McMurray, Ryne Ormond, Maria Minerva Garcia Salazar, Brooklyn Sena and Joe Zeidner.
Congratulations to Sculpture Club for an amazing exhibition!
This event was supported in part by University of Utah Fine Arts Fees and the University of Utah Sculpture Club.