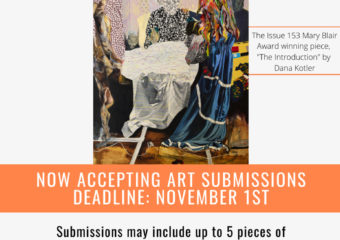 For over 150 years, Reed Magazine has published the work of artists whose narrative voices persist beyond the page, whose imagery lingers in our minds, and whose language challenges us to think, to do, and to be part of the creative legacy of our time.
Last year, Reed Magazine received a record number of submissions. 2020 sees our continued efforts to publish the newest and most striking visual & digital art, and photography from around the world.
We do encourage artists to submit to our Mary Blair Award Contest, which gives the opportunity to win a $1,000 prize, as well as have their work featured in Issue 154. We encourage you, as well as your friends, family, students, and colleagues to submit their work.
The deadline for this contest is November 1st, 2020. For further information about how to submit, please be sure to visit our website https://www.reedmag.org/submit