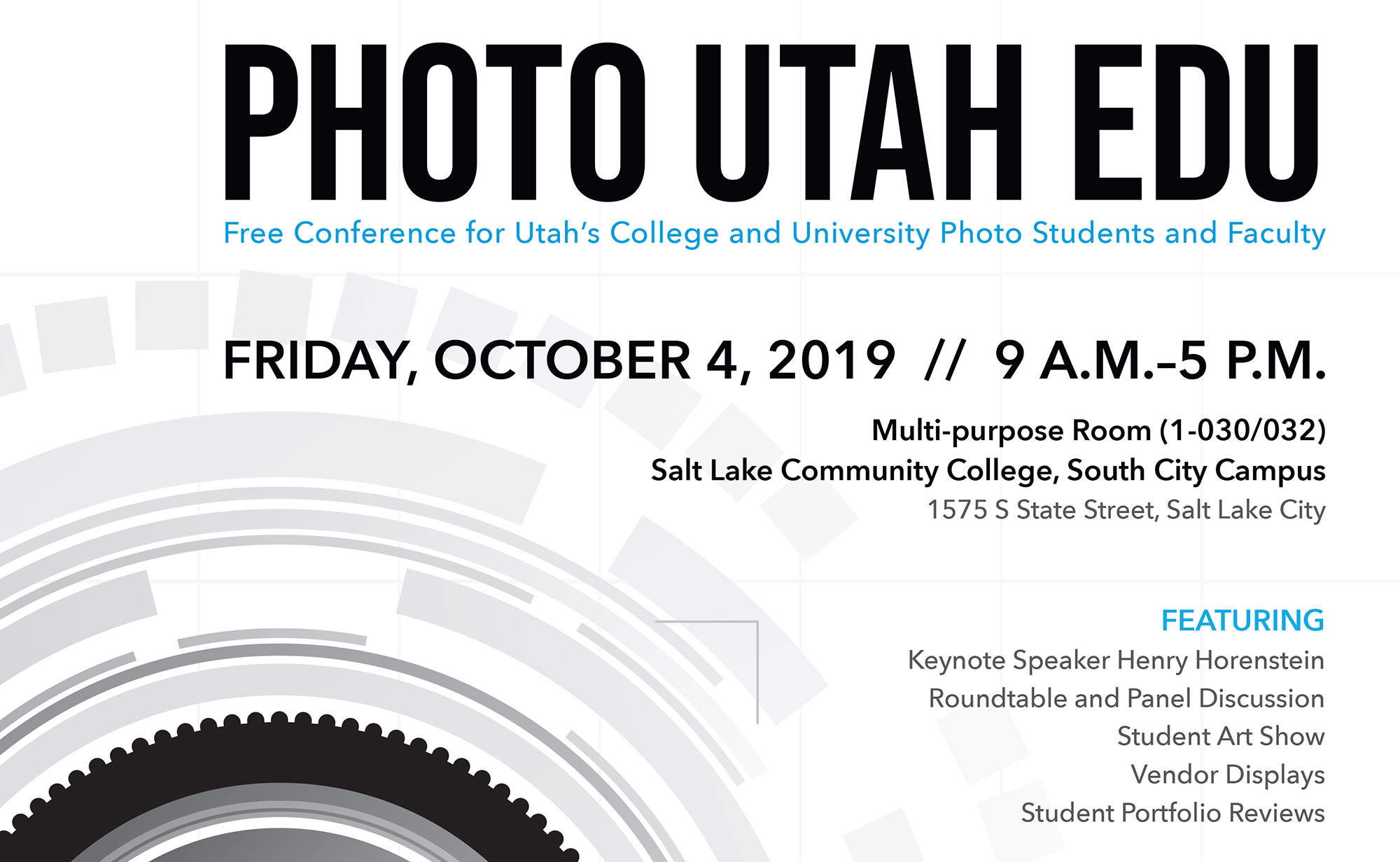 Free Conference for Utah's College and University Photo Students and Faculty
Multi-purpose Room (1-030/032)
Salt Lake Community College, South City Campus
1575 S State Street, Salt Lake City
FEATURING:
Keynote Speaker Henry Horenstein
Roundtable and Panel Discussion
Student Art Show
Vendor Displays
Student Portfolio Reviews
HENRY HORENSTEIN
Henry has published over 30 books and produced/directed three films, has been a professional photographer, filmmaker, teacher, and author since the 1970s. He is a professor of photography at RISD.
---
Free Film Screening of "Partners"
October 3, 6–9 p.m.
South City Campus, Multi-purpose Room
Hosted by Henry Horenstein
---
INFORMATION // QUESTIONS
terry.martin@slcc.edu
Event is hosted by Salt Lake Community College's School of Arts, Communication and Media; Visual Art & Design; and Arts and Culture Events.