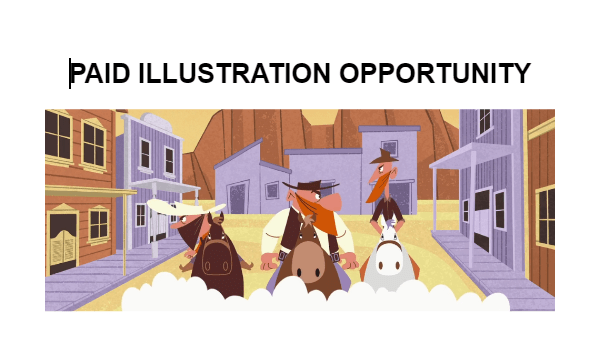 PAID ILLUSTRATOR OPPORTUNITY
PROJECT:
Infigo Films is producing a video for the Central Utah Water Conservancy District about the history and importance of the Utah June Sucker, a fish native to Utah Lake.
We are seeking an illustrator to help create some images that we will then animate in the video. This video will have various elements of b roll footage, graphics and illustrations.
SCRIPT & VISUAL REFERENCE:
Link below for the script for your reference -- highlighted in green are the images we need illustrations for, and the visual style that we would like these illustrations to match or resemble. We don't want it to be too complicated, but we also don't want the illustrations to be too simple. Like the reference video, we want something fun and engaging, with spunk and character.
https://docs.google.com/document/d/1LuIjU1X1oJqiUas9xNrvIz278F-kNZ8COSbQavfnzms/edit?usp=sharing
TIMELINE:
We are hoping to have final assets that we can pass off to our animator by the first or second week of June.
INTERESTED?
If you are interested, we would love to chat with you! Please email bryson@infigofilms.com with your name and contact info, typical rates, as well as samples of your previous work, portfolio, or link to your website or instagram. Please title the email subject line: June Sucker Illustrator
Please let me know if you have any questions or need me to clarify anything so you can provide a more accurate quote. Thank you!