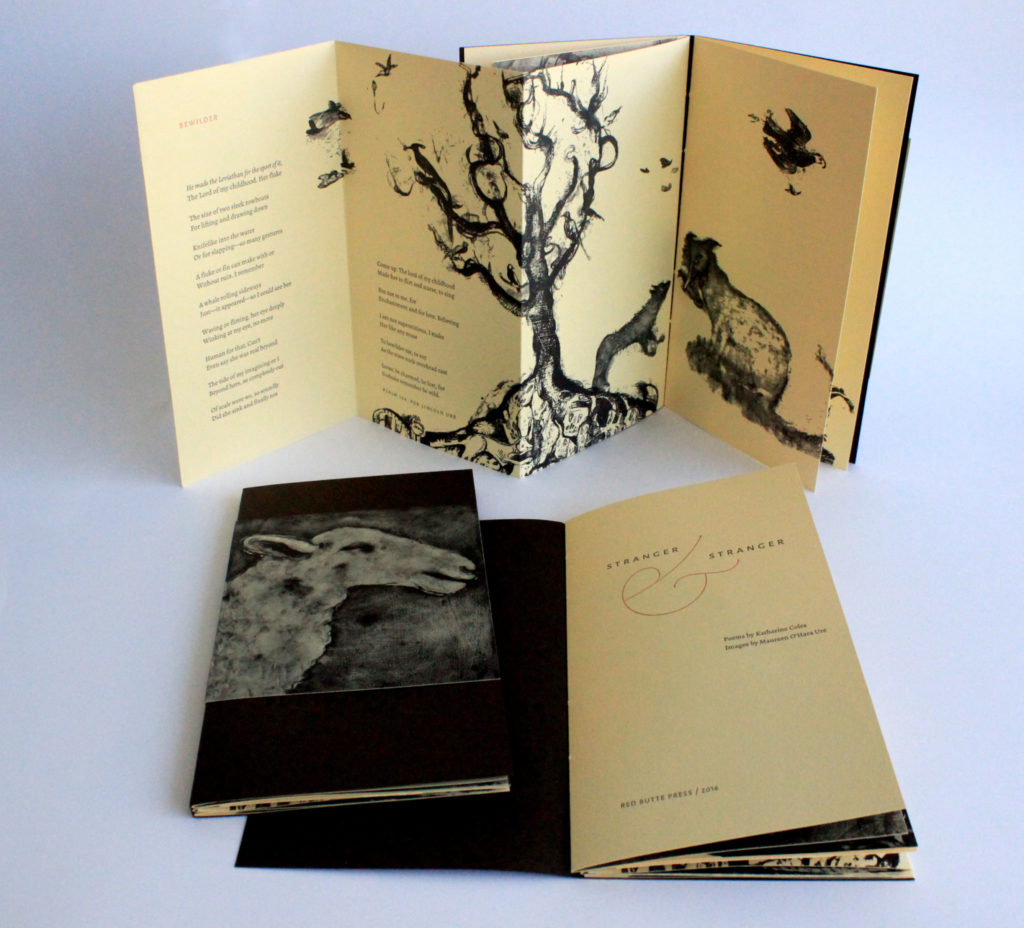 Congratulations to Professor Maureen O'Hara Ure, who opened her solo exhibition Art History at Phillips Gallery, and just released Stranger & Stranger, a beautiful work of art and literature with longtime collaborator, poet Katherine Coles. The work was recently featured in the @theU blog, read below!
Dive deeper and read more about the project and process on the Red Butte Press Blog!
Read about the Art History exhibition on the Finer Points Blog.
---
---