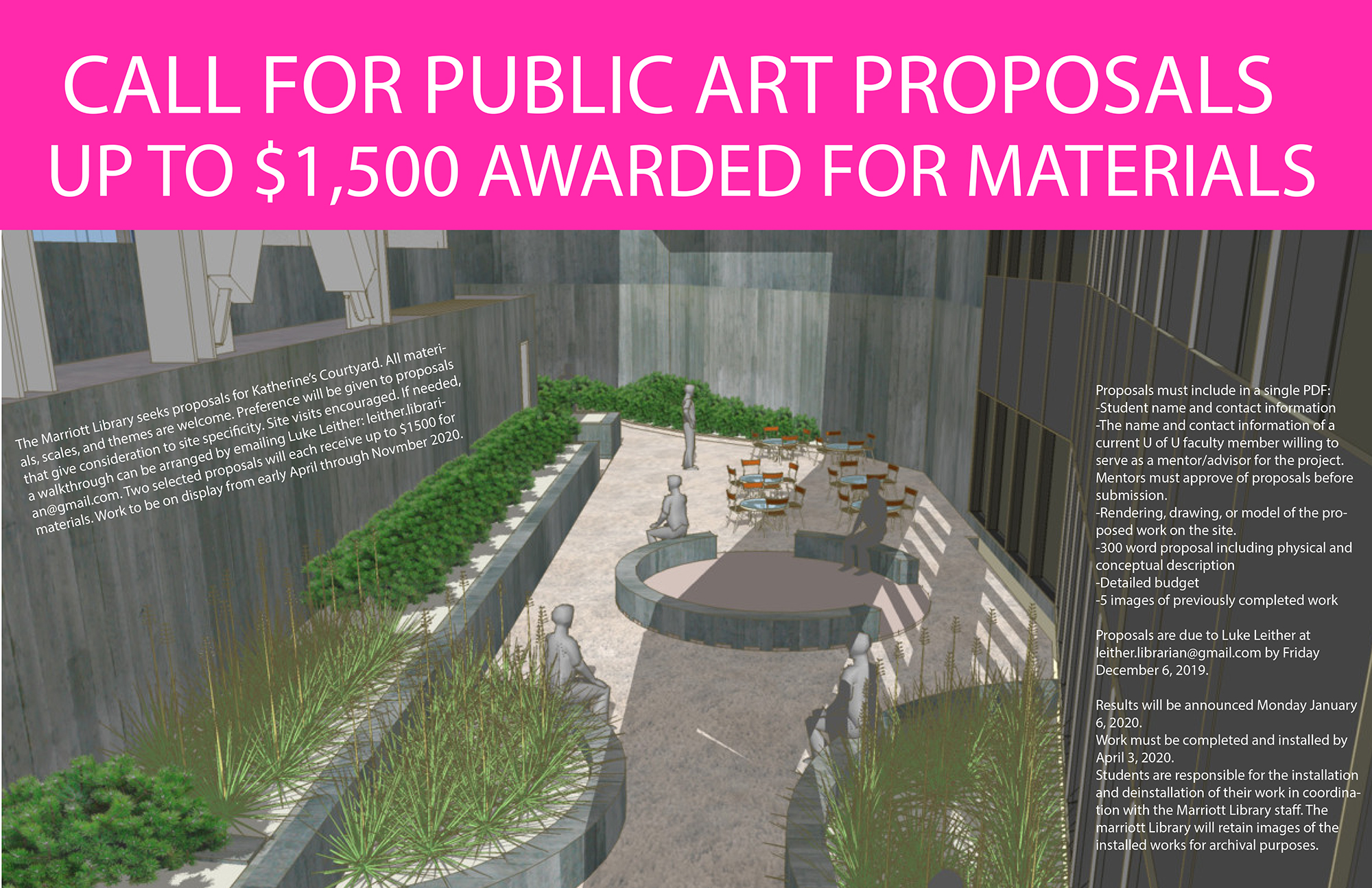 The Marriott Library seeks public art proposals from U of U students for Katherine's Courtyard. All materials, scales, and themes are welcome. Preference will be given to proposals that give consideration to site specificity. Site visits encouraged. Two selected proposals will receive up to $1500 for materials. Work to be on display from early April through November 2020.
Proposals must include in a single PDF:
-Student name and contact information
-The name and contact information of a current U of U faculty member willing to serve as a mentor/advisor for the project. Mentors must approve of proposals before submission.
-Rendering, drawing, or model of the proposed work on the site.
-300 word proposal including physical and conceptual description
-Detailed budget
-5 images of previously completed work
Proposals are due to Luke Leither at leither.librarian@gmail.com by Friday December 6, 2019.
Results will be announced Monday January 6, 2020.
Work must be completed and installed by April 3, 2020.
Students are responsible for the installation and deinstallation of their work in coordination with the Marriott Library staff. The Marriott Library will retain images of the installed works for archival purposes.