Visiting Speaker Series: Wuon-Gean Ho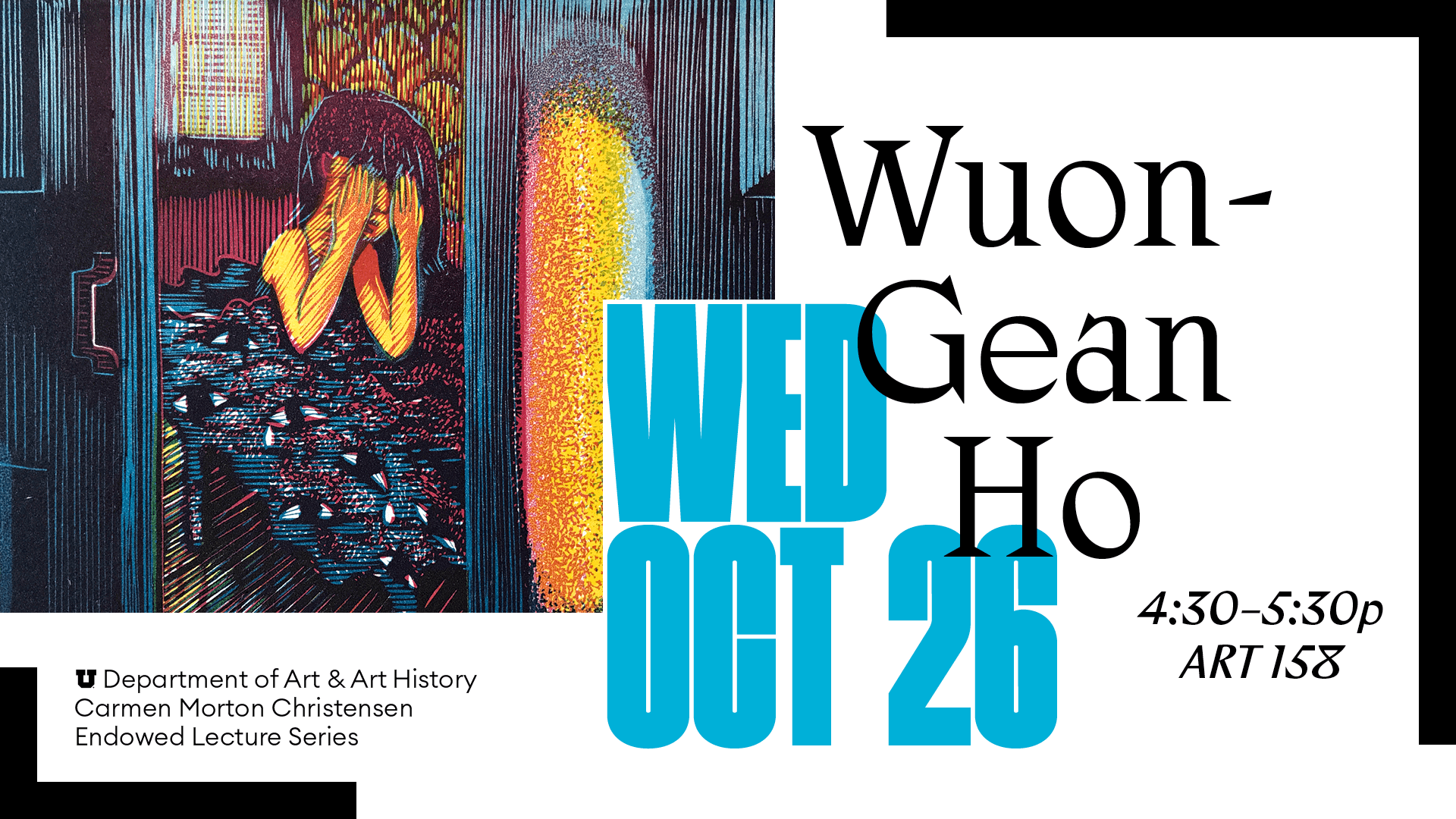 Wuon-Gean Ho was born in Oxford, UK, and graduated with a BA in History of Art from Cambridge University, before taking up a Japanese Government Scholarship in 1998 to focus on woodblock printmaking in Japan. She later studied MA Printmaking at the Royal College of Art, graduating with a distinction in 2016, and then was etching fellow at the Royal Academy Schools in London. Currently she is a research associate and the inaugural editor of the IMPACT Printmaking Journal, an academic peer-reviewed journal published by the Centre for Print Research, University of West of England, Bristol UK. She is also a part-time PhD student looking into how movement and gesture is captured and conveyed in alternate forms, including film, sound and creative writing. She lives and works in London.
This talk was made possible with the generous support of the Carmen Morton Christensen Endowment, the Department of Art & Art History, and the College of Fine Arts.