Visiting Artist: Lisa Jarrett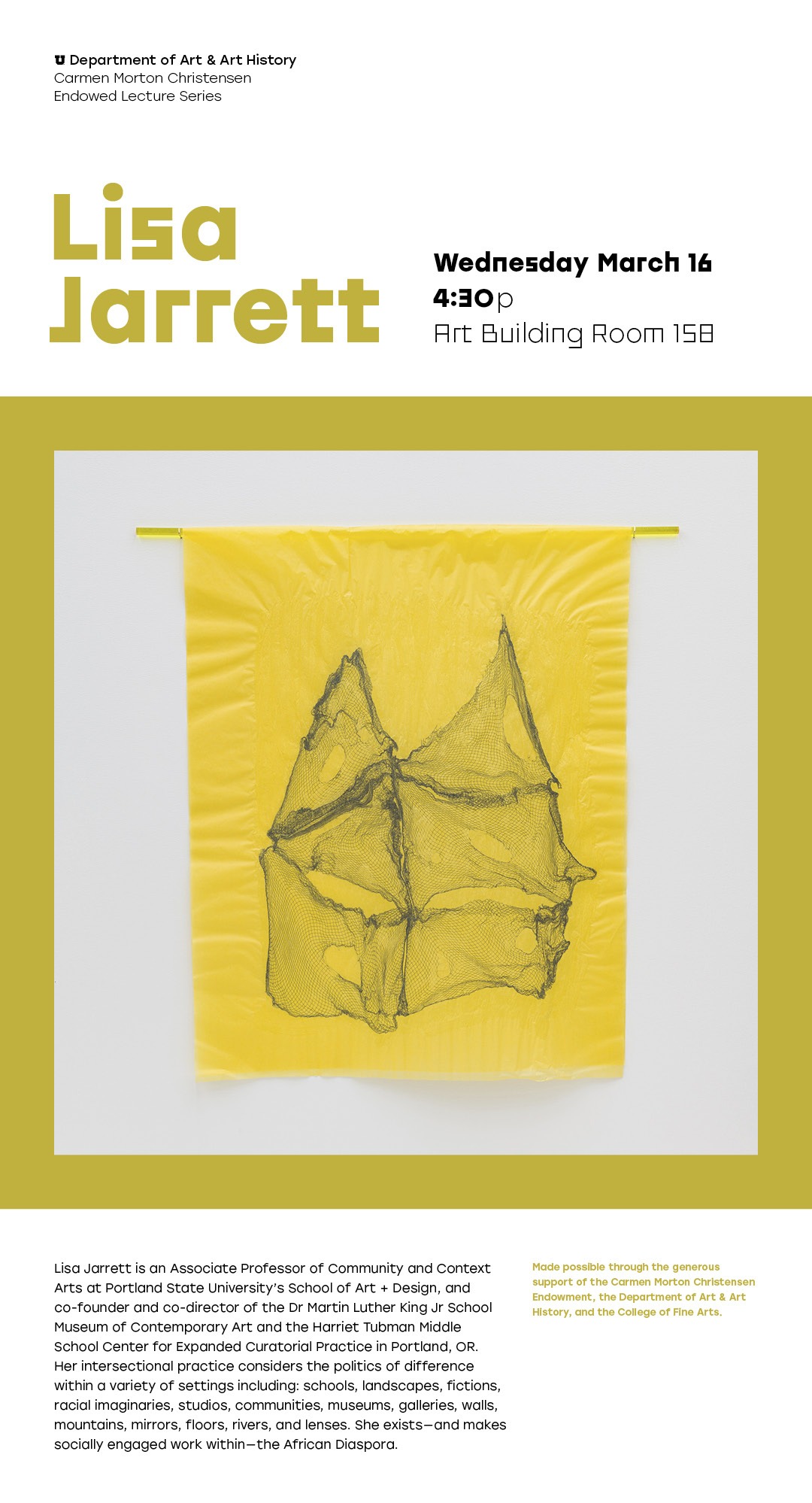 Lisa Jarrett is an artist and educator. She is Associate Professor of Community and Context Arts at Portland State University's School of Art + Design. She is co-founder and co-director of KSMoCA (Dr MLK Jr School Museum of Contemporary Art) and the Harriet Tubman Middle School Center for Expanded Curatorial Practice in NE Portland, OR, and the artists collective Art 25: Art in the 25th Century. Her intersectional practice considers the politics of difference within a variety of settings including: schools, landscapes, fictions, racial imaginaries, studios, communities, museums, galleries, walls, mountains, mirrors, floors, rivers, and lenses. She exists and makes socially engaged work within the African Diaspora. She recently discovered that her primary medium is questions.
Made possible through the generous support of the Carmen Morton Christensen Endowment, the Department of Art & Art History, and the College of Fine Arts.