Visiting Artist: Charo Oquet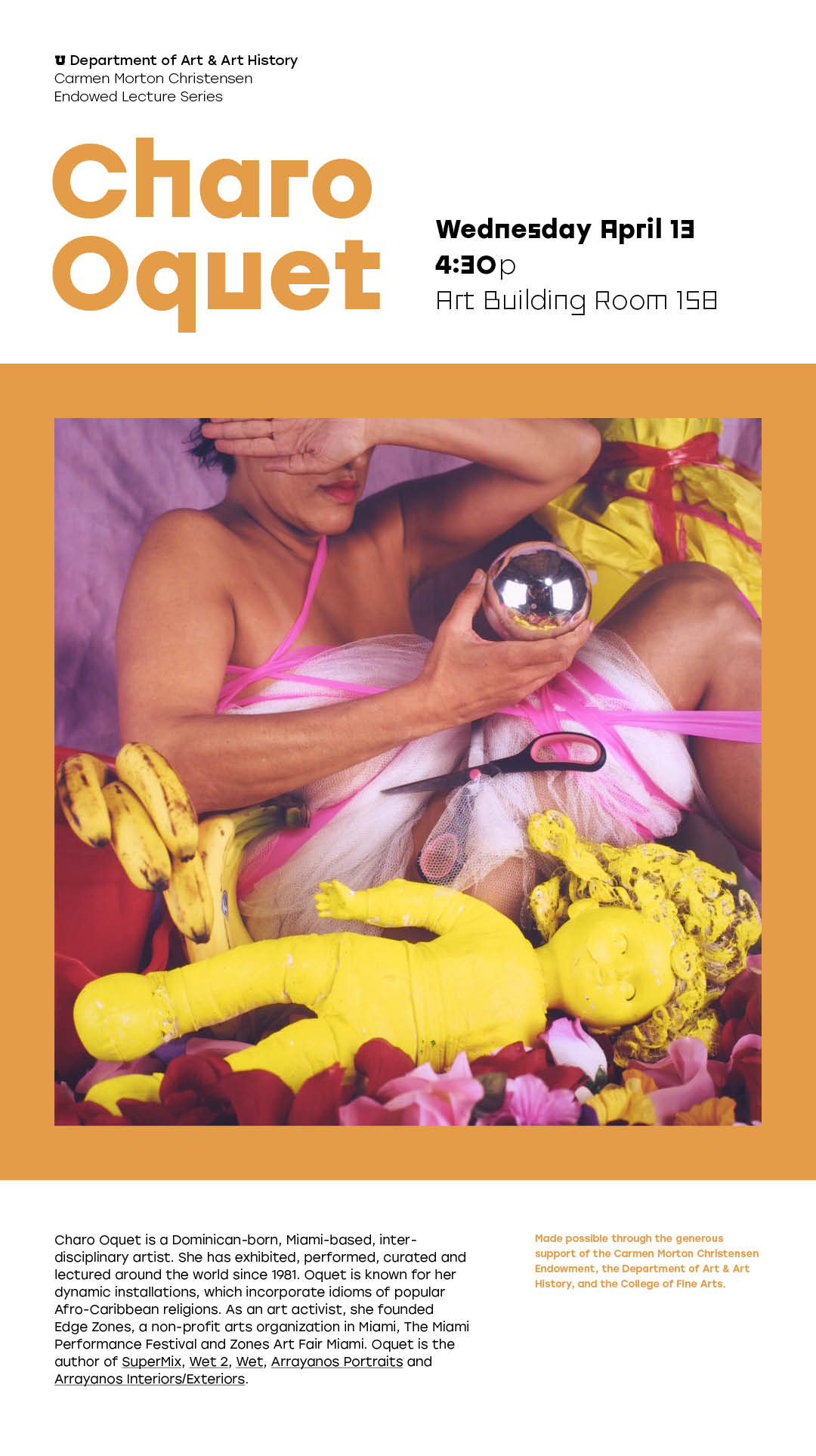 Charo Oquet is a Dominican born, Miami based, interdisciplinary artist. Charo Oquet's wide-reaching practice includes performance, sculpture, installation, painting, fashion, video and photography. She has exhibited, performed, curated and lectured around the world since 1981. Oquet has received numerous awards and Artist Fellowships. She is known for her dynamic installations, which incorporate idioms of popular Afro-Caribbean religions. Her work has been featured in notable publications. Oquet's work is found in the permanent collections in museums around the world. As an art activist, she founded Edge Zones, anon-profit arts organization in Miami, FL, The Miami Performance Festival and Zones Art Fair Miami. Oquet is the author of SuperMix, Wet 2, Wet, Arrayanos Portraits an Arrayanos Interiors. As the artistic director of Edge Zones and the festivals she has curated numerous exhibitions and festivals since 2003.
Made possible throught the generous support of the Carmen Morton Christensen Endowment, the Department of Art & Art History, and the College of Fine Arts.