Drawing: Tom Hoffman
October 27, 2020

-

November 20, 2020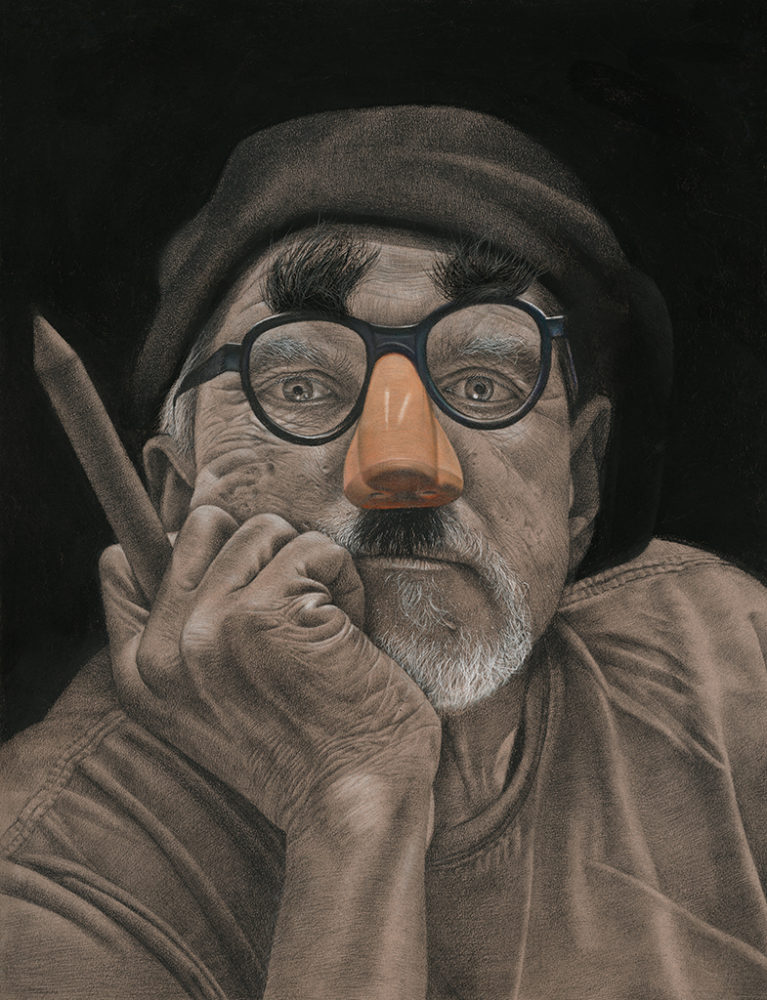 Please join us in celebrating the artwork of recently retired Painting & Drawing Professor Tom Hoffman. The exhibition will be on view in Gittins Gallery Monday through Friday, 10am to 2pm. Please review our safety guidelines before your visit.
---
Thomas Hoffman received his BFA from the Art Institute of Chicago and MFA from Northwestern University were he received a fellowship and studied with the realist painter James Valerio. He was represented immediately out of school by the J.Rosenthal gallery in Chicago and a year later moved to New York where his work was represented by the Steibel Modern Gallery.
Over the years the focus of his work has changed. "As an artist you search for relevancy, as a representational painter you look at the world as source and that includes the art world. Your work has to be informed by art, historical and contemporary. And you have to grapple with the schism between the commercial and the personal."
He has worked as a portrait painter for many years and his work hangs in many private and public collections. He painted the portrait of Professor Irwin Swigart for the Physics Department and of President Michael Young which hangs in the Park Building on the University of Utah campus. His work is also represented in the Springville Museum of Art, the Mary and Leigh Block Museum at Northwestern University, the Richard Davidson collection and the Art Institute of Chicago.
Tom retired from the University in July after teaching in the Department of Art & Art History for twenty years, he will be missed!