MFA Interim Exhibition
February 16, 2021

-

February 26, 2021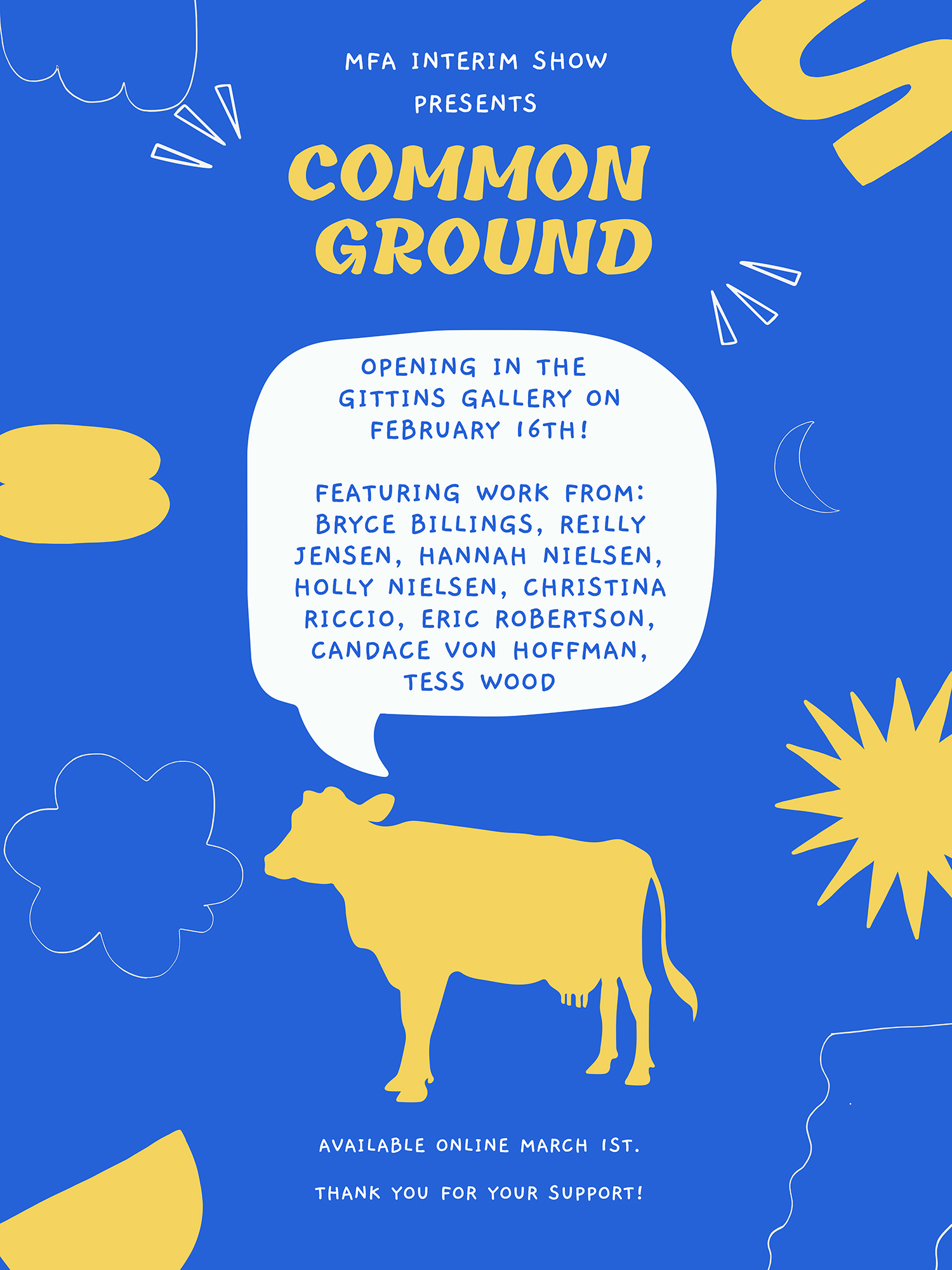 MFA INTERIM EXHIBITION
Recent Work from our MFA Students:
Bryce Billings
Reilly Jensen
Hannah Nielsen
Holly Nielsen
Christina Riccio
Eric Robertson
Candace von Hoffman
Tess Wood
Due to Covid precautions, there will not be a reception for the exhibition, but visitors are welcome to visit Gittins Gallery Mon-Fri 10am-2pm. Please review our campus safety guidelines before your visit.
The exhibition will move online for the spring circuit breaker, details coming soon!