MFA Exhibition: Hannah Nielsen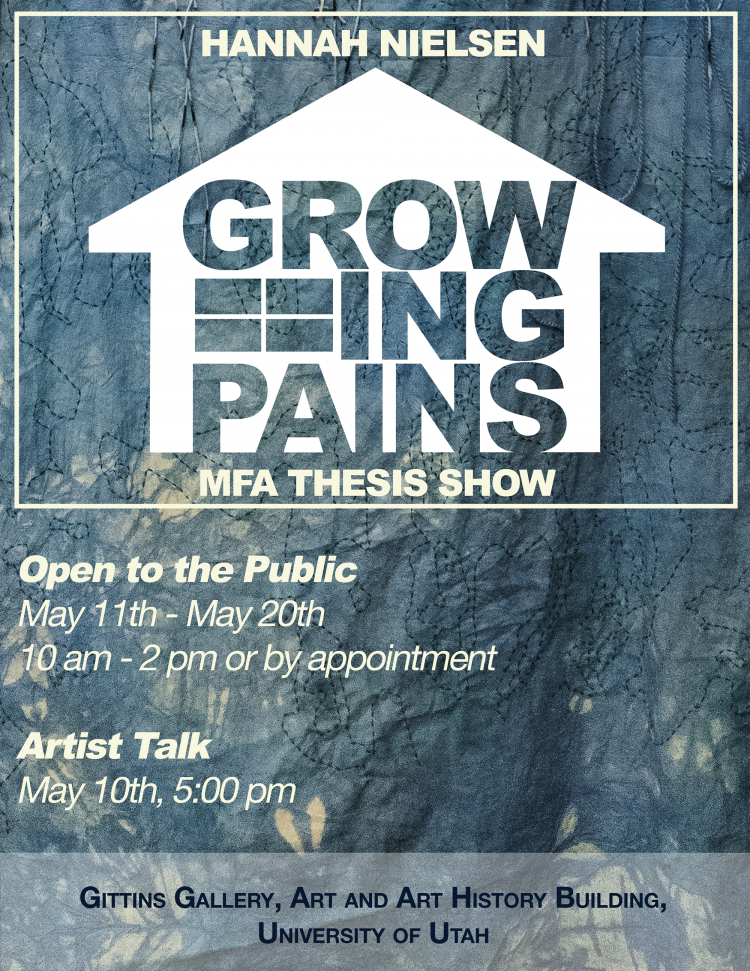 Growing Pains
Please join the Department of Art & Art History and Hannah Nielsen in celebrating her MFA thesis exhibition and artist's talk.
The exhibition will be open to the public Monday through Friday from 10 AM to 2 PM.
Growing Pains is an immersive installation experience featuring multiple art pieces intended to sit in conversation with each other. The individual objects span a variety of domestic purposes, from quilts to rugs and chairs. Each piece is an amalgamation of classical figurative painting and feminine craft practices, and each speaks to a different aspect of the continuous internal conflict waging within my consciousness. Floating silently across the painted walls of the interior space, ghostly figures haunt this home, signifying the past lives, worries and selves which follow me from moment to moment. Growing Pains is an opportunity for the visitor to explore the objects and the metaphors which visualize my interiority, and perhaps find echoes of their own experiences within these walls.
Hannah gave an artist talk via Zoom on May 10th at 5:00 PM.  Watch below.